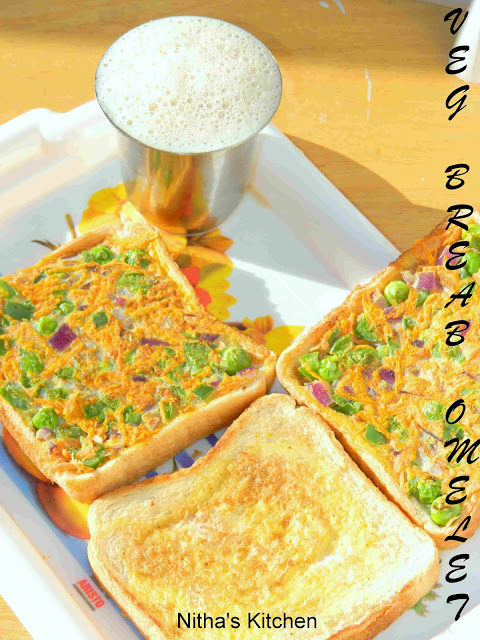 Very easy bread omelette/omelet with vegetables combo, kick off a day with this healthy makeover n kids definitely enjoy for sure. Ingredients
Bread slices – 4 No.
Egg – 3 No.
Finely Chopped Vegetables(Carrot, Onion, Capsicum n Whole Sweet/Green Peas) – 3/4th Cup
Pepper  n Salt – As Needed
Butter – to spread over breads.
Method
Beat one egg, pepper n salt separately.
Add remaining eggs, salt, pepper, red chilli powder(optional) n chopped veggies, mix well.
Grease the bread slices lightly with butter n start toasting in hot griddle.
When turns light brown add plain egg mixture to one side of bread slices as shown in Pic 1.
in medium flame when one side cooked n turned like shown in Pic 2.
Flip the bread slices n grease the veg mixture gently on the other side as shown in Pic 3.
Cook in medium flame for couple of mins and the final result will be as shown in Pic 4, now remove from heat n serve with cup of hot Coffee 🙂
Can make it even fast when you use sandwich griller.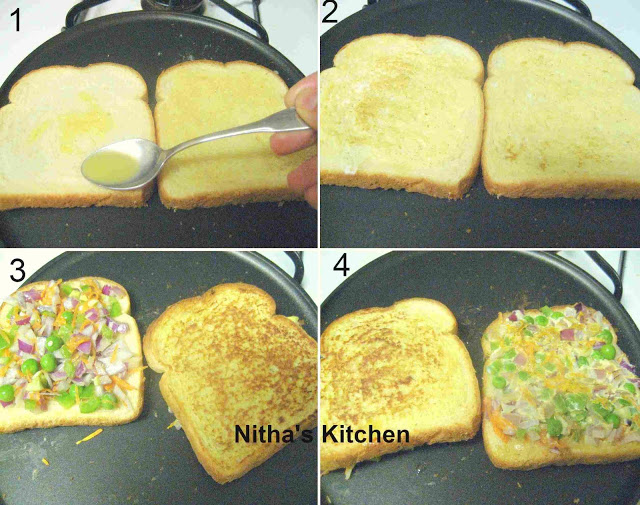 Stack two breads with stuffed veggies inner side and slice it diagonally.
Note: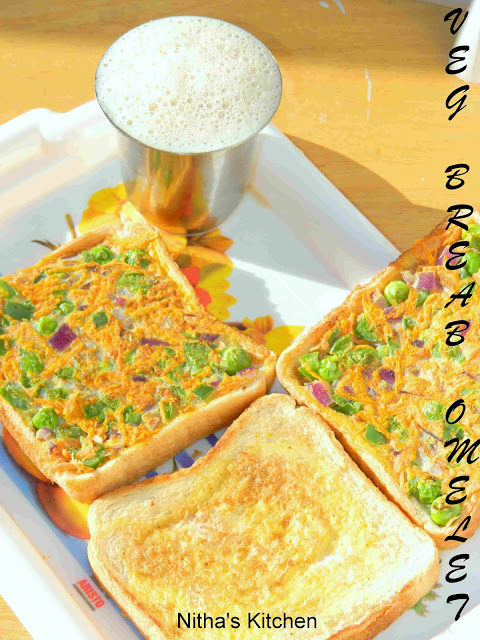 Can coat both the sides of bread with veg mixture, but I pack this as sandwich sometimes so I opted this method.
Toast n grease with egg mixture otherwise the bread becomes soggy.
If you have any left over egg mixtures just make it as a plain omelet.
Sending this to
Saras breakfast in 30mins