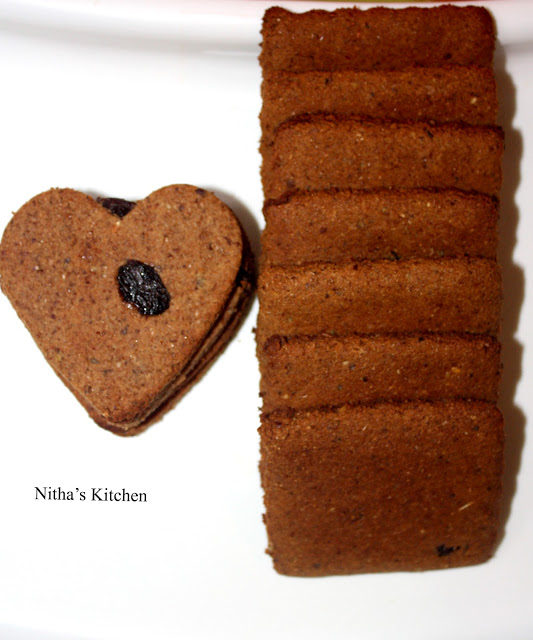 I usually refrigerate first and end slices (stale) bread and make bread crumbs. Lot of bread crumbs are remaining in my kitchen pantry and my mind was etching to do something different with the left over breads. My daughter always ask for cookies so
finally decided to make cookies from the bread. I searched in google to find a left over/stale bread recipe and glad that I am the first to make this happen with no extra flour. Enjoy this yummy power packed heavy filling Left Over Whole Grain Bread Cookies.
Ingredients
Bread Slices – 10 Numbers
Baking Soda or Powder – 1/2 tsp
Raisins – Few
Butter – 3 Tbsp (For 2 Cups of Bread Powder)
Sweet Condensed Milk or Heavy or Regular milk  – 100ml
Method
Powder the bread slices and mix with baking soda.
Mash the butter(If using regular milk just cream butter and sugar).
Add the bread mixture to it.
Sprinkle milk and roll to soft dough.
Rest the dought for 15mins – 1hr.

Roll evenly and make desired shapes using cookie cutter(Cookies shown here are 1/2″ inch in height).

Bake at 375° F for 13mins (I have used non stick pizza pan to bake).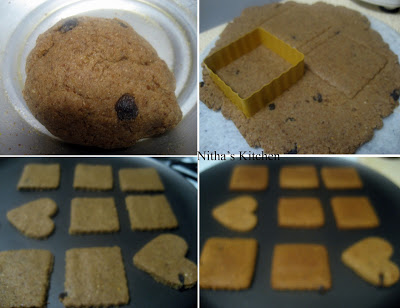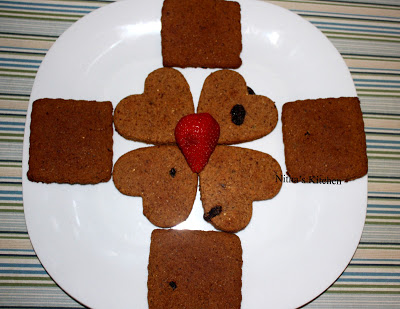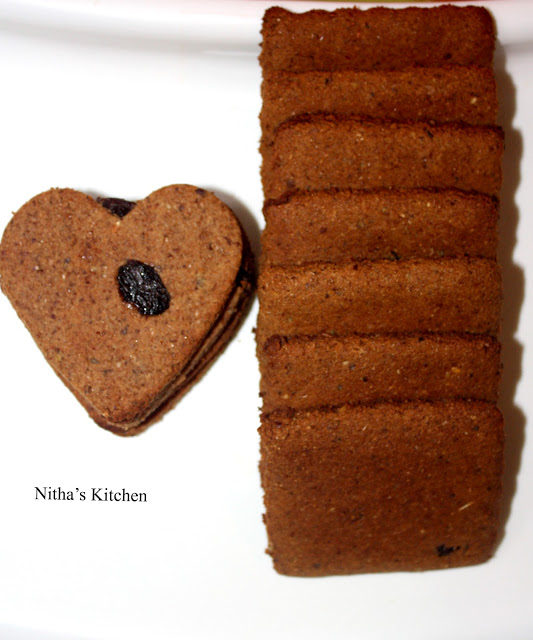 Note
1. 2. Using Sweetened Condensed milk does not need extra sugar.