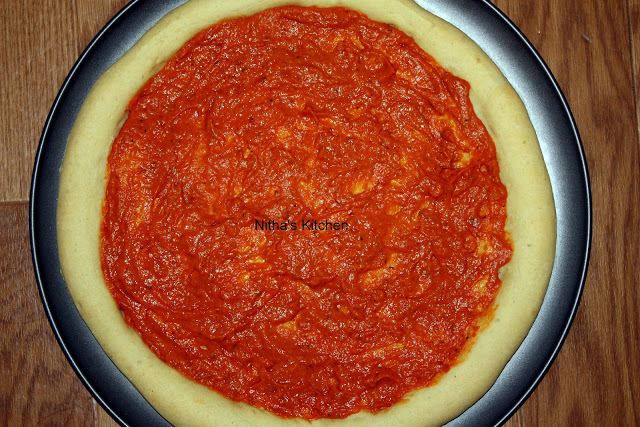 Homemade Basic Pizza Sauce
Ingredients
Tomato – 2 (Big Size)
Shallot – 4 Numbers
Garlic – 4 Numbers (Optional)
Red Chilli Powder(Or) Chilli flakes  – 1tsp
Basil/Oregano herbs – 1/2 tsp each
Garam Masala or Sambar powder – 1/2tsp (Optional)
Turmeric powder – 1 Pinch (Optional)
Oil, Salt & Water – As required
Method
Heat oil/butter in a pan add chopped onions, garlic.
When turns golden brown add chopped tomatoes.
When Tomato starts leaving water add herbs, red chilli and garam masala powder.
Prepare sause just as you prepare tomato thokku/side dish for idli/dosa/chapathi.
Allow to cool the mixture before blending to a thick paste.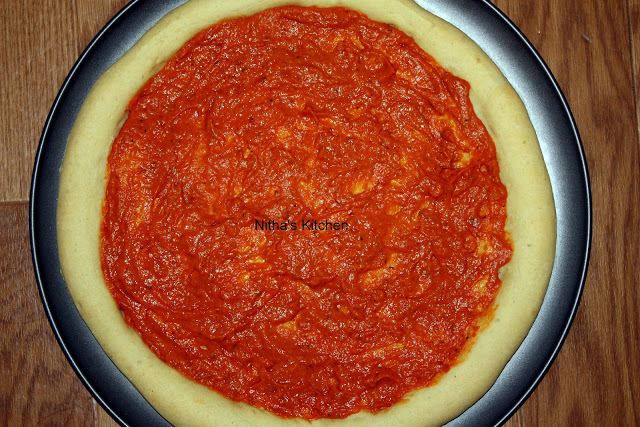 Notes
Add Onion, Garlic powder or any pizza seasoning power/Herbs in the pizza sauce which are optional.
If using herbs then garam masala or sambar powder is optional.