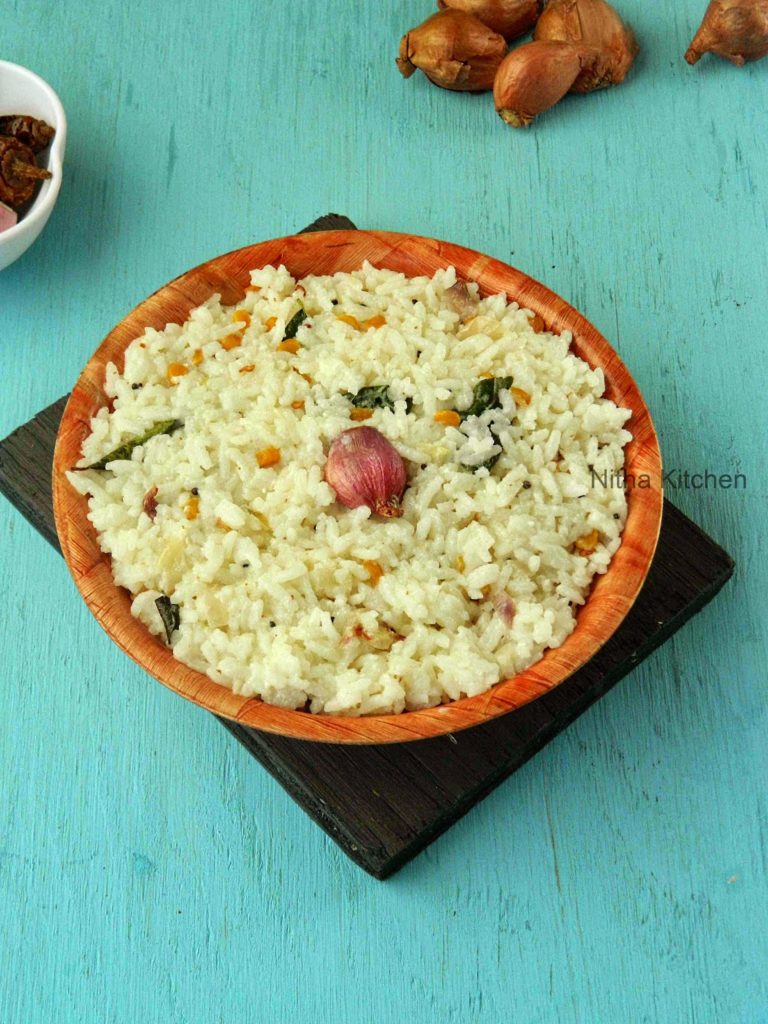 It's a regular practice at mom place to finish of the dinner with some rice and curd, even if she prepare chapati or Tiffin, Dad/Appa and Brother finish off the dinner with some curd rice still. Rice for dinner is rare here but sometimes when we load spicy foods or oily stuffs for lunch, I make this buttermilk rice/Mor sadham with shallot and ginger flavor for dinner or H asks me to pack it for Monday lunch. That makes the stomach light and comfort. This is a low fat version one pot meal and tastes great. Don't skip the shallots, if not available try with some chopped onion.

Ingredients
Cooked Rice – 1 Cup
Butter Milk – 1 n1/2 Cups or More
Shallots – 5-6 Numbers
Chana Dal – 1/2 Tbsp
Red Chilis – 1-2 Numbers
Mustard Seeds – 1/2tsp
Ginger – Few shredded
Curry Leaves – Few
Salt and Oil – As Needed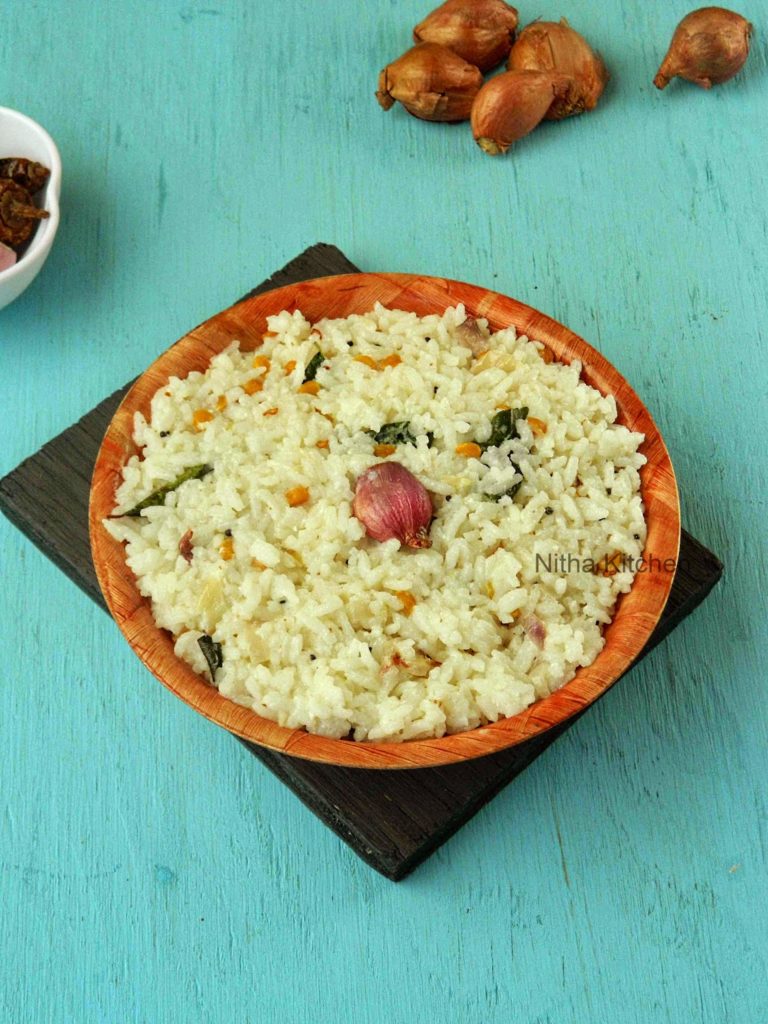 Method
Cook the rice for 1 cup rice use 2 n1/2 cups water and cook for 3 hisses.
Once pressure goes off mash the rice(optional), if you have already cooked leftover rice then use it as it is (i did so).
In a pan/kadai add oil when oil is hot add mustard seeds.
Allow them to splutter then add chana dal.
Let it turn golden brown then add chopped shallots, chili's, ginger and curry leaves (Pic 1).
Add 1/4tsp salt for the onions to cook soon.

Once done switch off the flame add the butter milk (Pic 2) when the mixture is warm.
You can leave it for few more minutes so that the chana dal gets soften.
Also add the warm rice (not too hot) to the mixture and mix them well (Pic 3).
Adding warm rice and buttermilk to warm onion mixture gives nice flavor to the rice.
Adjust salt and serve with pickle or maavadu/mor milagaai vathal.