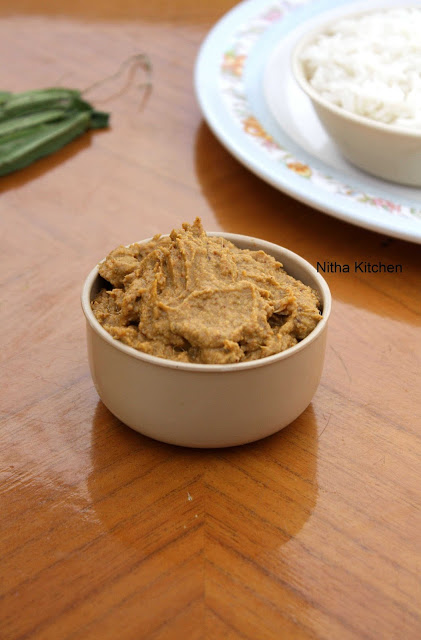 Cissus quadrangularis/Pirandai(Tamil)/Hadjod(Hindi) is a medicinal plant of the grape family. It is also known as Veldt Grape, Devil's Backbone, Adamant Creeper, Asthisamharaka. Pirandai needs some support to grow that's why it got the name creeper/kodi in tamil. This plant is commonly used to treat gastric ulcers, indigestion problem and heart burn so and so. Luckily we got a chance to taste it one time when we were at my native. Amma prepares the thuvaiyal/chutney this way and I recorded while she was making it. Sorry for some unclear pictures.


Ingredients
Cleaned Pirandai/Adamant Creeper – 1 Cup
Small Onion/Shallots – 6- 8 Numbers
Tamarind – Small Lemon size
Red Chilis – 3-4 Numbers
Urad Dal – 2 Tbsp
Rock Salt or Regular Salt – As Required
Method
The pirandai looks like as shown in picture above with leaves.
Cut/break them at each node, so it will be easy for you to clean the sharp edges.
So the sharp edges has to be removed completely, while removing them be careful and they also itches your hand, so you can apply some oil to your hands before start cleaning it.
By using knife you can remove the sharp edges also remove the fiber too.
Once done wash it (Pic 1) and make the other ingredients ready.
In a pan/wok add oil fry the ingredients one at a time.
Add the whole shallots/small onion and fry till they turn golden brown all over the sides (Pic 1).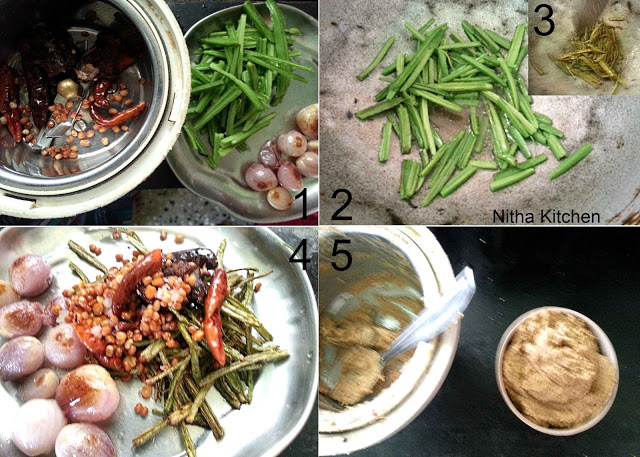 Remove them and fry the urad dal as well till golden brown, keep away (Pic 1).
Add the whole red chilis and fry then till they turn crisp and nice red (Pic 1).
If needed you can add few drops of oil whenever required, finally add the pirandai (Pic 2) and in low flame roast till till they turn nice golden and crisp in texture.(refer pictures 3&4)
Finally add tamarind (Pic 4), rock salt and grind all together in the food processor/mixie to smooth/fine paste (Pic 5).
Don't add too much water, this chutney/thuvaiyal should be thick as shown in pictures.
Best to go with rice and ghee, a very good combo i would say.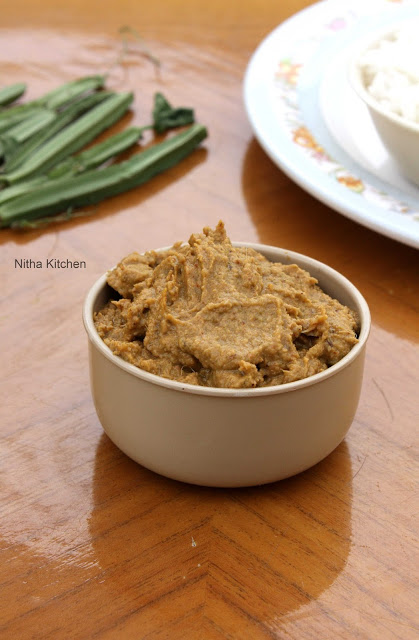 Note
You can reduce onion and add shredded coconut.