Yet another yummy recipe for the mango lovers. This eggless mango chocolate loaf cake is too soft and spongy which can be taken as it is as snack, I use as the base layer for Tiramisu (one layer with Vanilla cake and other with this mango cake). I recently updated with more stepwise pictures…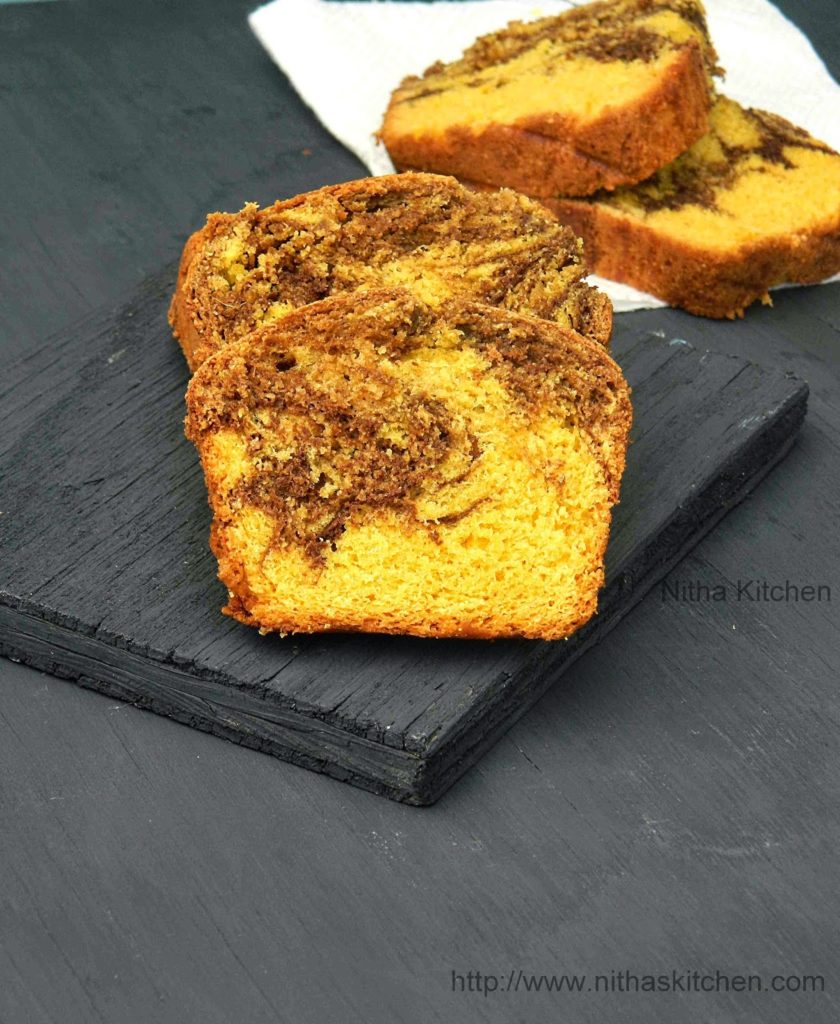 Ingredients
Fresh Mango – 1 Number or Puree 3/4th Cup
All Purpose Flour/Maida – 1 and 3/4th Cup
Sugar – 1 Cup ( if Mango puree is so sweet reduce sugar quantity accordingly)
Unsalted Butter – 6 Tbsp (Room Temp)
Rava/Sooji/Semolina – 1/4 Cup
Baking Powder – 1 and 3/4 tsp
Baking Soda – 1/2tsp
Salt – Pinch (1/8th tsp)
Cocoa Powder – 2 Tbsp
Extract the mango puree, (Pic 1) and cut the butter into pieces.
Mix all dry ingredients like flour,baking soda,baking powder and salt in a bowl except sooji, keep aside.
In a large bowl cream butter and sugar till sugar dissolves completely (Pic 2).
Add mango puree and sooji incorporate well (Pic 3).
Now add the flour mixture in batches with the mango mixture.
If needed add tsp of milk to attain very thick batter consistency (Pic 1 below), but i usually don't add milk.
Take 2 Tbsp of batter out in a bowl, add cocoa powder and few drops of milk to it, mix well and keep aside (Pic 2).
Grease the loaf pan with butter and flour, drop a thin layer ie half of the mango batter as shown in the picture (Pic 2).
You have to level with back of spoon evenly like shown in pic 2
Now drop half of chocolate mixture here and there (Pic 3) and make marble effect/swirls using wooden stick (Pic 4).
Again add the remaining mango mixture, followed by choc mixture,make some swirls again (Pic 5), tap it before baking in the oven.
Preheat the oven to 350° F and bake for 30-40 mins or till toothpick inserted at center comes out clean (Pic 6).
The below picture is the old one.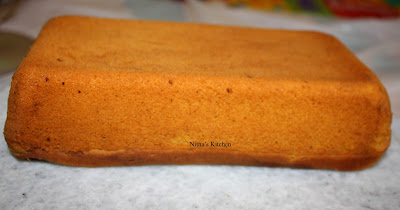 Allow to cool for 30-60 minutes and slice in to loafs.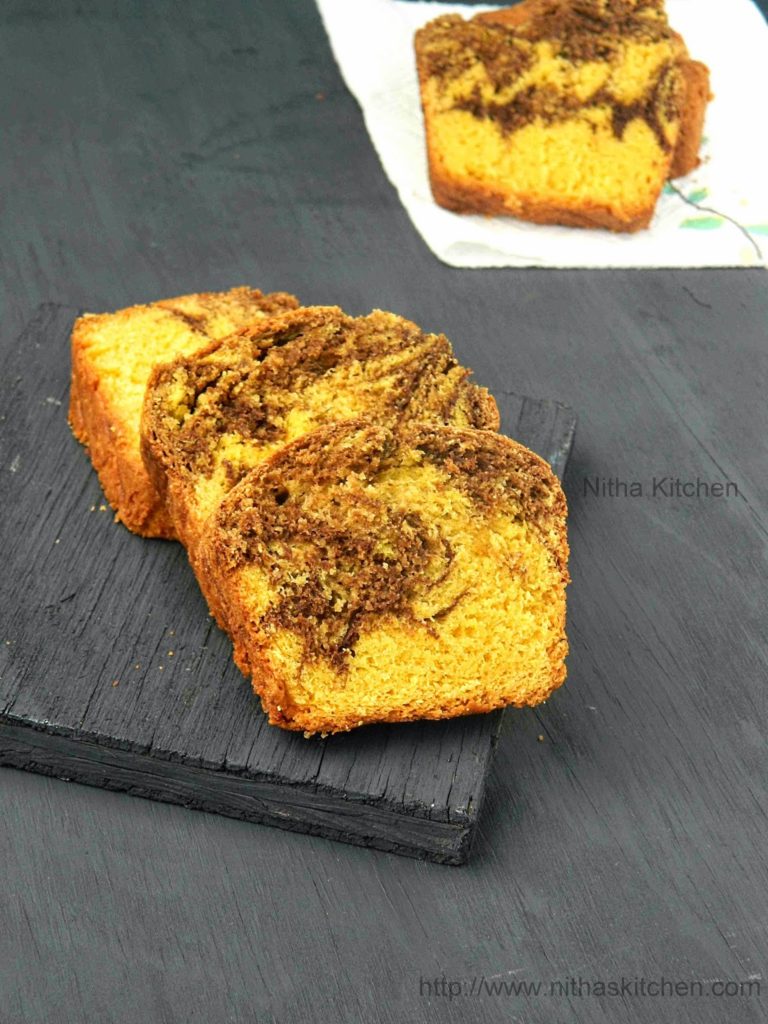 Notes:
1. Watery or dropping consistency batter mixture takes long time to bake and cake texture changes very soft and smooth, so make it in to very very thick cake batter.
2. Milk is optional you may need or not depends on the texture of mango puree you use…
3. Use round cake pan and spread the cocoa mixture in center (Start with mango mixture, then cocoa mixture and end with mango mixture) for marble/zebra pattern here.
Marble Cake and Cupcake Bouquet Recipe with Butter Cream Frosting
4. Can make plain mango loaf cake by skipping the cocoa powder.
You can use Semolina up to 1/3 cup to adjust the prepared watery cake batter.