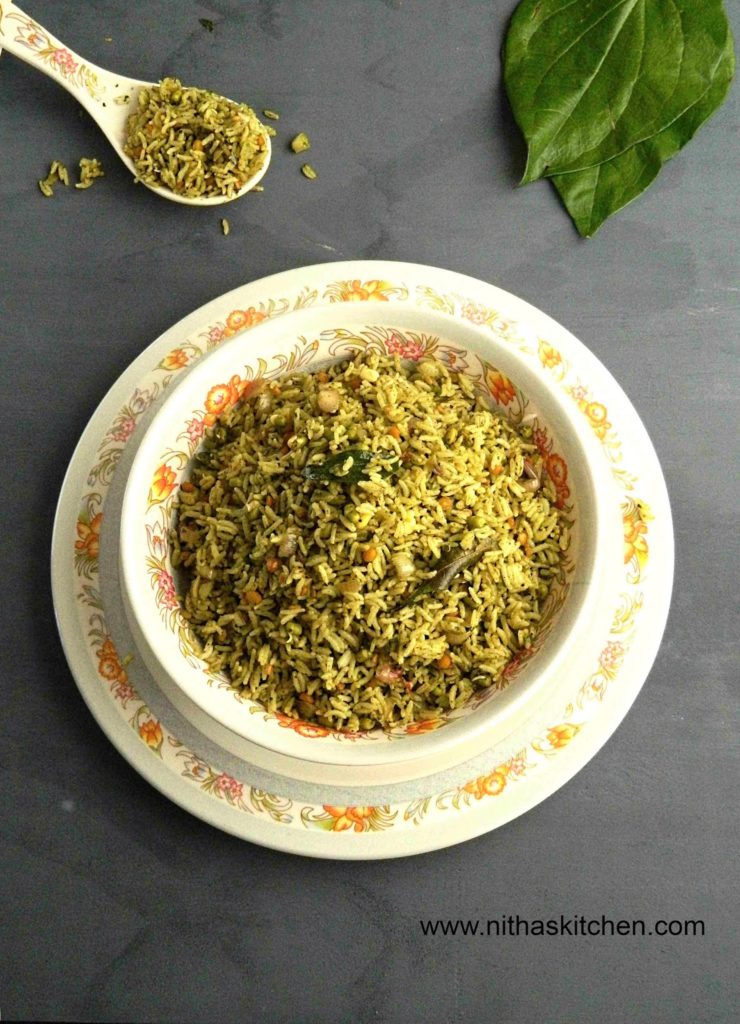 Betel Leaves/Vetrilai is very good source for digestion. I have seen this plant in my uncle's place, weekly they pick the matured leaves and send to market for sale. Now I feel bad as I missed the chance to click pictures of that plant/kodi. I will share the pictures of the betel garden in future here in this same post soon… Now coming to the recipe, for Pongal I bought this betel leaves in bunch to offer God and the left overs I used it to make this rice.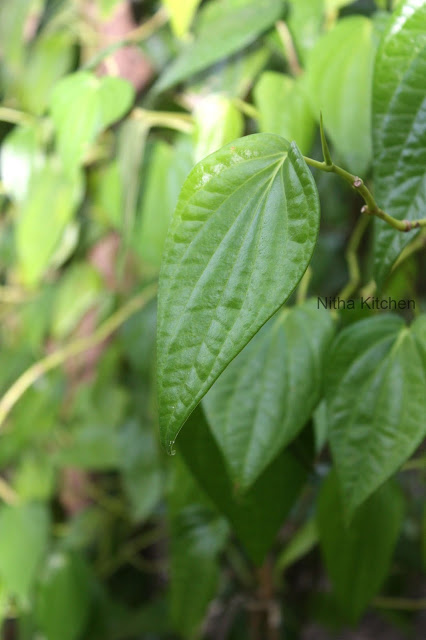 This is a perfect healthy cumin flavored one pot meal/sadham with ground betel paste. I also added few raw sprouted moong bean, which makes it even more healthier…This rice suits all age groups, especially my kids liked it with a tsp of ghee….
Updated the post with Betel Leaves Garden Pictures
Ingredients
Cooked Rice – 1n 1/ 2 Cups
Betel Leaves – 4 Numbers
Raw Moong Bean (Pasi Payaru) Sprouts- 1/4 Cup (Optinal you can skip)
Shallot – 8-10 Numbers or Onion-1 Number (Large size)
Urad n Chana Dhal – 1 Tbsp each
Mustard Seeds – 1tsp
Curry Leaves – Few
Turmeric Powder – 1/4tsp
Whole Red Chili  – 1 Number
Oil – 2 Tbsp.
*Spice Cumin Powder – 1 Tbsp
* (Dry fry 2tsp of  Cumin Seeds with 2 whole Red Chili and  1/2tsp whole pepper/pepper corns)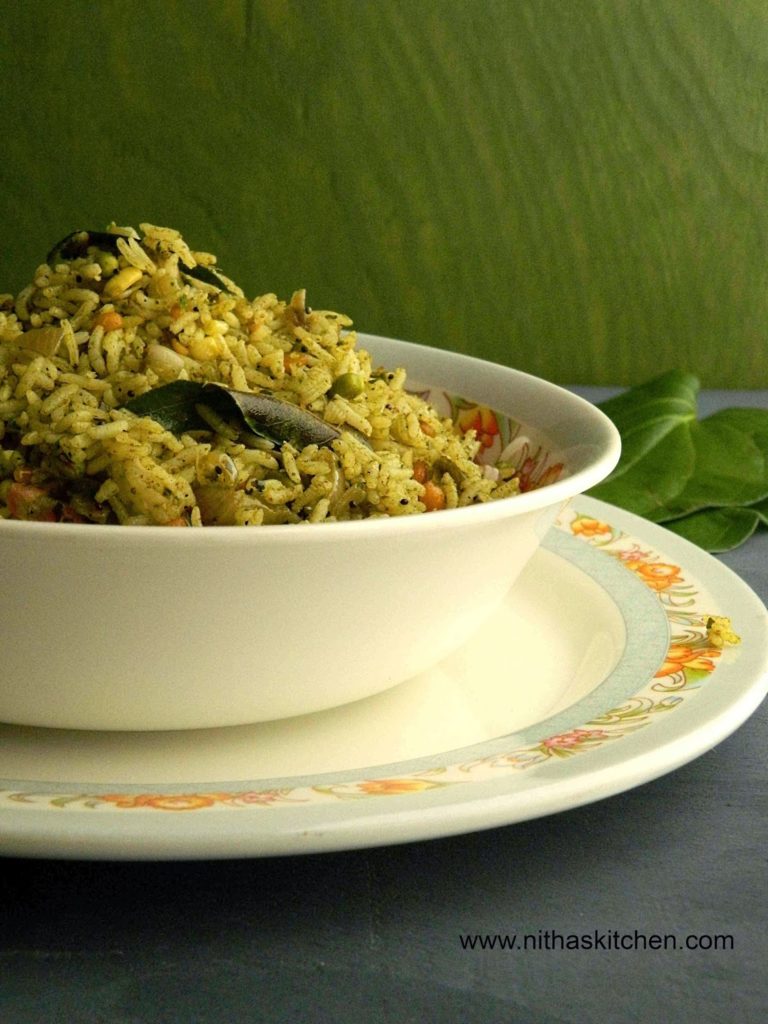 Method
Wash the betel leaves, peel the onion and keep ready (Pic 1).
First powder the dry fried cumin powder mix and in the same jar add betel leaves and blend well (Pic 2).
In a wide pan add oil, temper mustard seeds.
When it splutters add chana and urad dal wait to turn golden brown.
Then add chopped onions, curry leaves, red chili and turmeric powder.
Saute till onion is translucent then add ground betel leaves paste (Pic 3).
In medium flame saute till moisture evaporates and raw smell disappears.
Finally add raw sprouted mong bean, cooked rice (Pic 4) and mix all well together with enough salt (Pic 5).
Serve it with raita…
Few More Pictures…