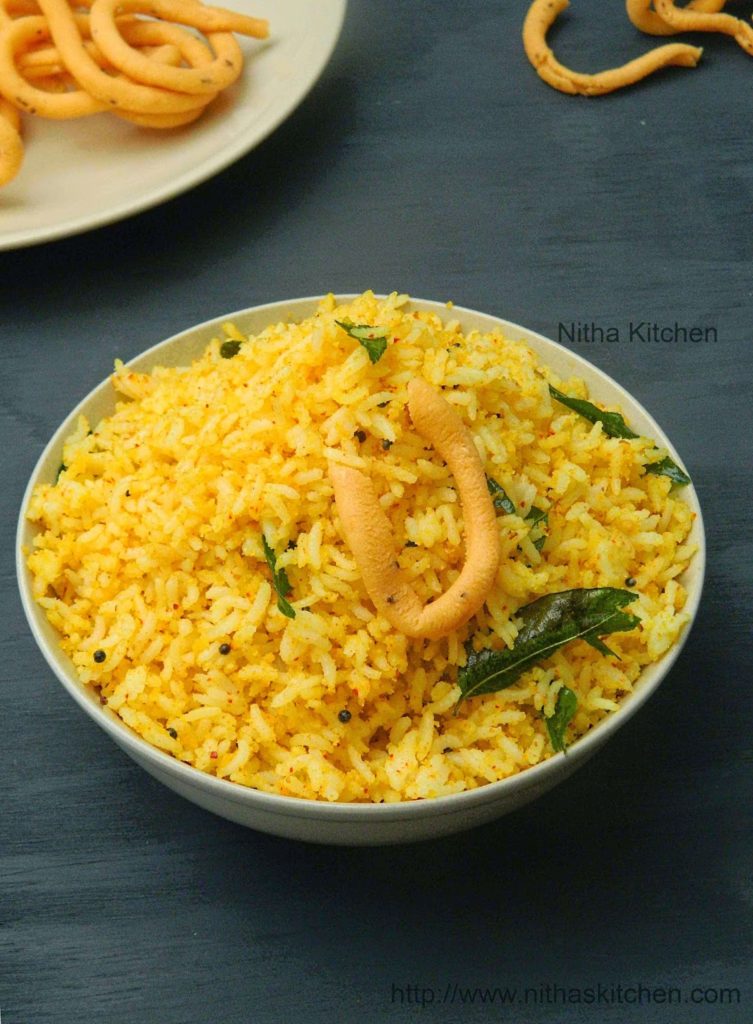 Today's recipe is simple yet delicious n flavorful one pot meal, cooked rice flavored with our traditional murukku podi/chakli powder. In ancients days the elder ones crush the murukku with mortar and pestel (vethalai kotti/idikki we call in tamil) and taste it as they can't eat crisp murukkus directly. Days later amma powder it in mixie and give it to grandma. Few tastes this powdered murukku with Sugar/Jaggery. My
MIL loves murukku or any fried items to core, recently she got tooth ache and I made this quick and easy murukku sadham/rice by adding powdered murukku. She liked this flavored rice very much. Since she had toothache I have not added chana or urad dals while tempering and also I skipped onion and other hard particles that stuck in the teeth. Though it tasted really good and you can add onion and other optional stuff I mentioned below in the recipe. Also you can pack this rice for kids lunch box, my kids like it to core!!!
Ingredients
Cooked Rice – 1 Cup
*Murukku/Chakli – 2-3 Numbers
Fried Peanuts – 1n1/4 Tbsp
Green Chili – 1 Number
Turmeric Powder – 1/4tsp
Red Chili Powder -1tsp or More
Mustard Seeds – 1/2tsp
Chana and Urad Dhal – 1 Tbsp (Optional)
Salt – As needed
Curry Leaves – Few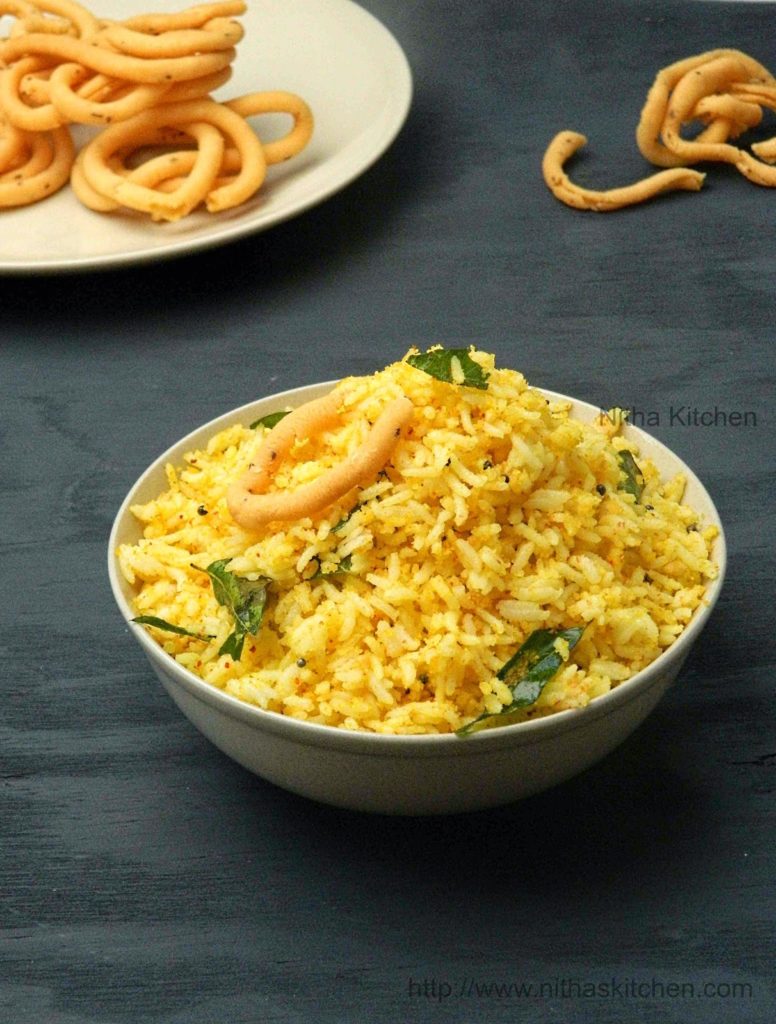 Oil – 1 Tbsp
* I have 3 versions of murukku so far, you can pick any
Method
Powder the murukku/chakli in a blender (Pic 1).
Add fried peanuts and blend it as well. (Pic 2)
Heat oil in a wide pan and when oil is hot temper mustard seeds.
Add chana and urad dhal (if using).
When dal turns golden brown add curry leaves, red chili, turmeric powders and green chili.
Its optional to add chopped onions right now.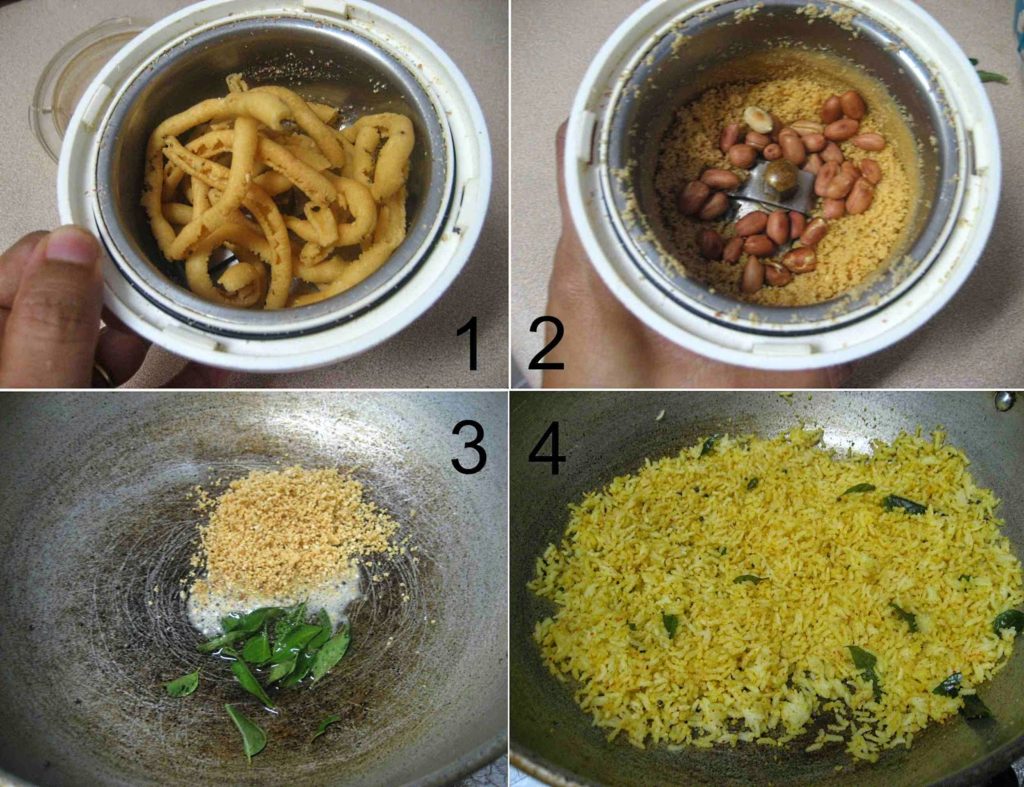 Now add powdered murukku and cooked rice(pic 3).
Adjust salt and stir well till all combined well (Pic 4).
Serve hot, this goes very well with raita.