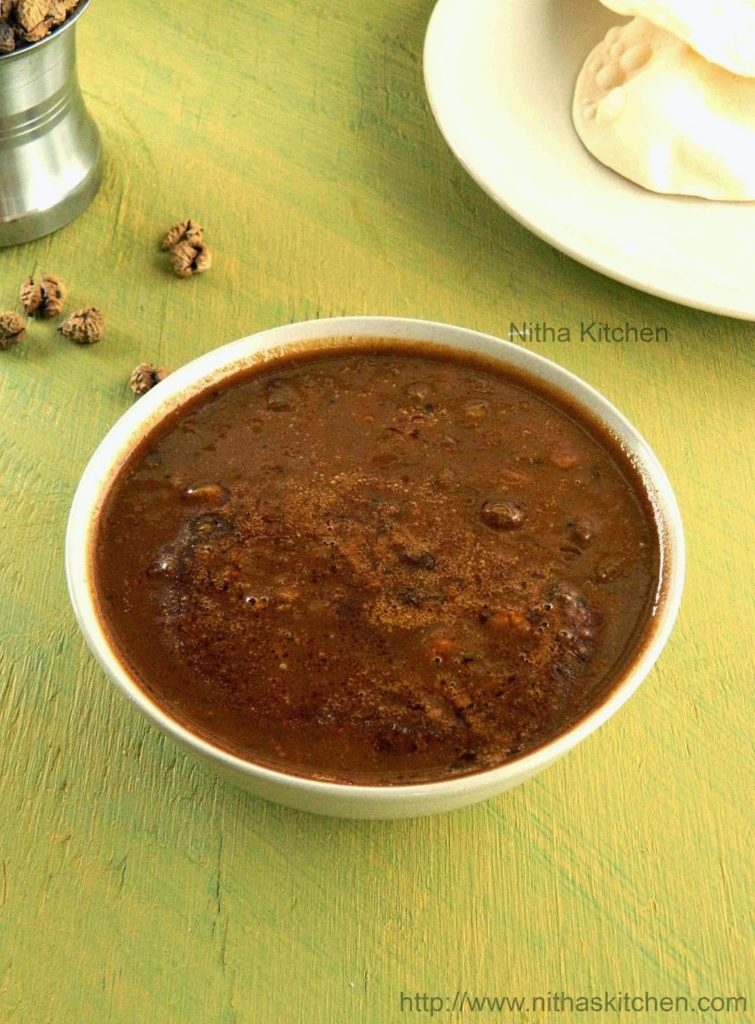 I have so many recipes in draft and couldn't find time to sit in front of lappy to make a new post. Anyways after a short (5 days) gap I am herewith a new post healthy dried turkey berry /sundakkai vathal kuzhambu recipe. The specialty in this curry is the turkey berry , which was made by my amma (mom) and she has sent it thru my Mil who stayed with us till september. Hardly after 6 months while cleaning the kitchen cabinets I noticed it (They still stay fresh in room temperature also amma doesn't add salt while making this vathal) and immediately made this kulambu. Pls don't ask me the procedure to make dried berry I will share it once I go to my native!!!
To Saute and Grind
Oil – 2 Tbsp
Onion – 1 Medium Size
Garlic – 5-6 Numbers
Red Chili Powder – 1 Tbsp
Coriander Powder – 2 Tbsp
Shredded Coconut -1/4 Cup
Heat oil then add sliced onion and garlic saute till onion changes brown in color.
Remove from heat and once cooled completely add it to the grinding jar.
Add all the powders and shredded coconut (Step by step Pic 1 below).
Grind it to smooth paste by adding necessary water.
Keep the paste aside.
Other Ingredients
Shallots – 10 Numbers
Garlic – 2-3 Numbers
Sundakkai Vathal – 1/3 Cup
Tamarind – 1 Large Lemon Size
Curry Leaves – Few
Optional sambar powder – 1-2tsp
Mustard Seeds – 1/2tsp
Methi Seeds/Vendhayam – 1/4tsp
Turmeric Powder – 1/2tsp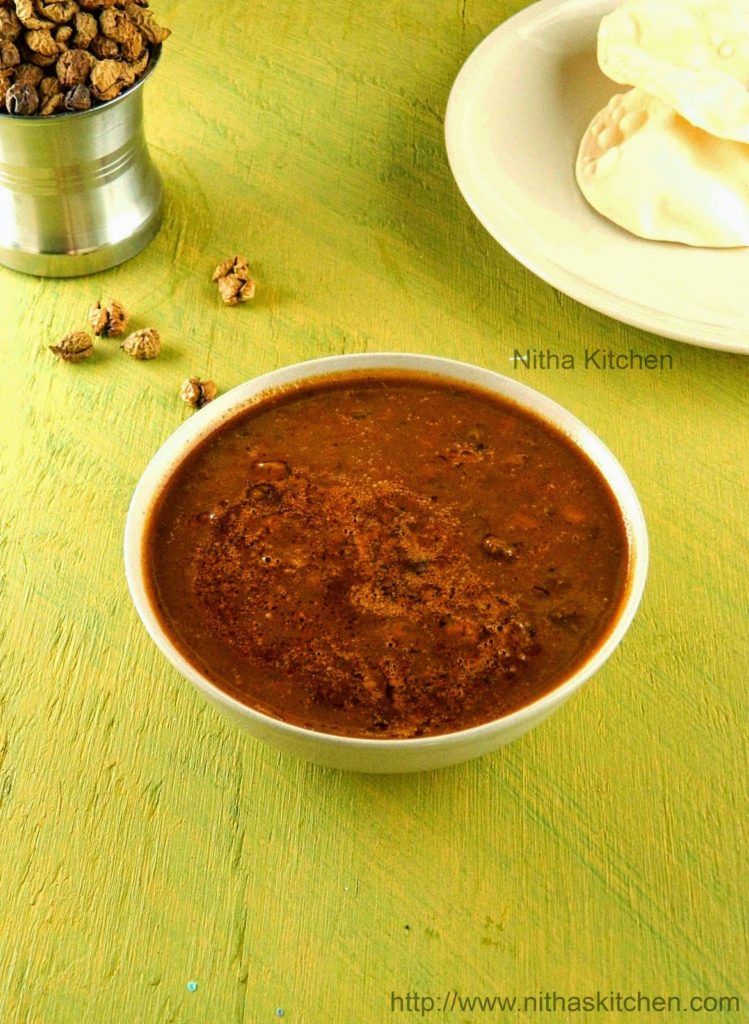 Method
Soak tamarind in warm water and extract the pulp, keep aside.
Peel the skin of shallots/small onion and make other stuffs ready (Pic 2).
Chop the onion and garlic finely.
Heat few tbsps (2-3) of oil in the same kadai add mustard, Methi seeds, chopped shallots and finely chopped 2-3 garlic fry all together for a while(1-2 minutes).
Then add dried turkey berry/sundakkai vathal, turmeric powder and sambar powder (Pic 3) saute well for 5 minutes in medium flame.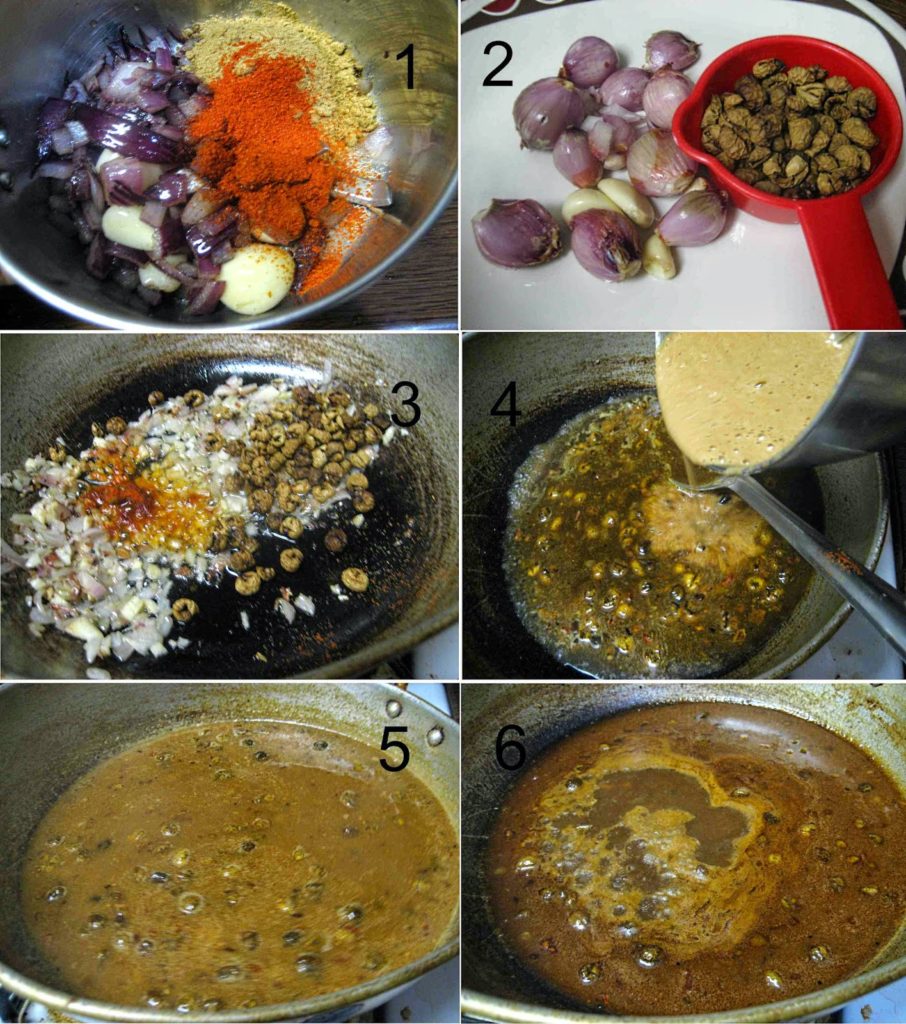 Now add tamarind juice and salt, let it cook for a while (4 minutes approx).
Now add the ground paste(Pic 4) and add necessary water.
You can adjust salt and add more red chili powder at this time (Pic 5).
Mix all together and let it simmer for another 10 minutes approx or till oil float on top (Pic 6).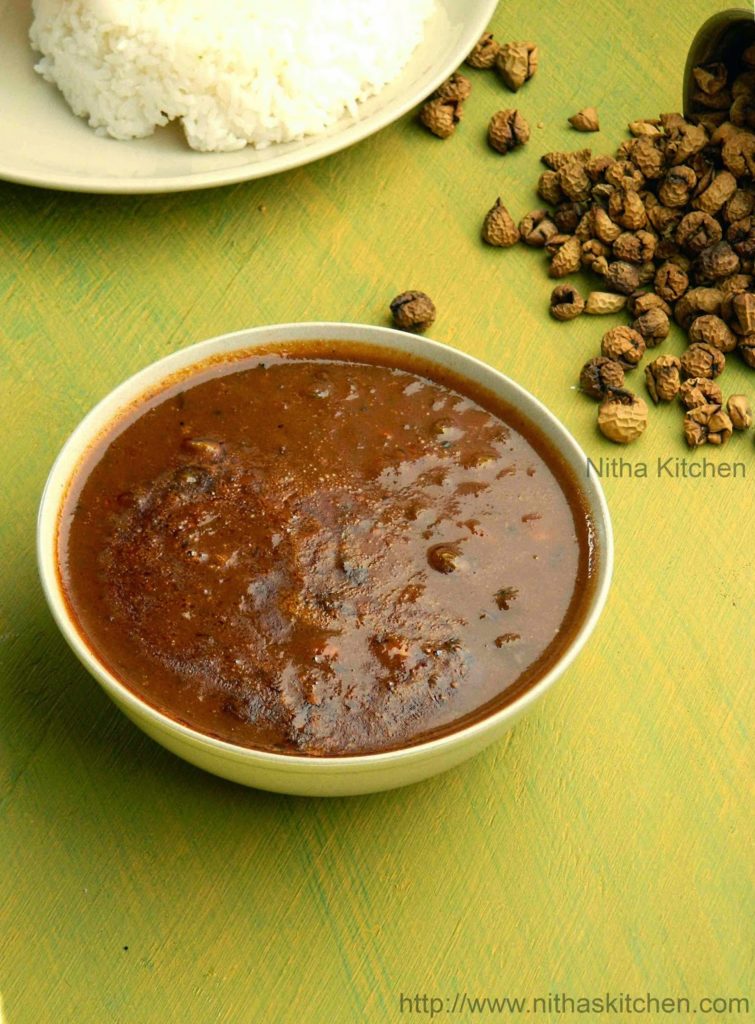 Notes
You can add whole garlic in the gravy making step.
This gravy is tomato free which tastes too good with tamarind pulp anyways if you wish to add tomato then reduce tamarind.
Instead of methi seeds you can go for methi powder.
Here i served this gravy with
microwave papad
and rice, before winding up the photo session you can see my cute little helping mom 🙂