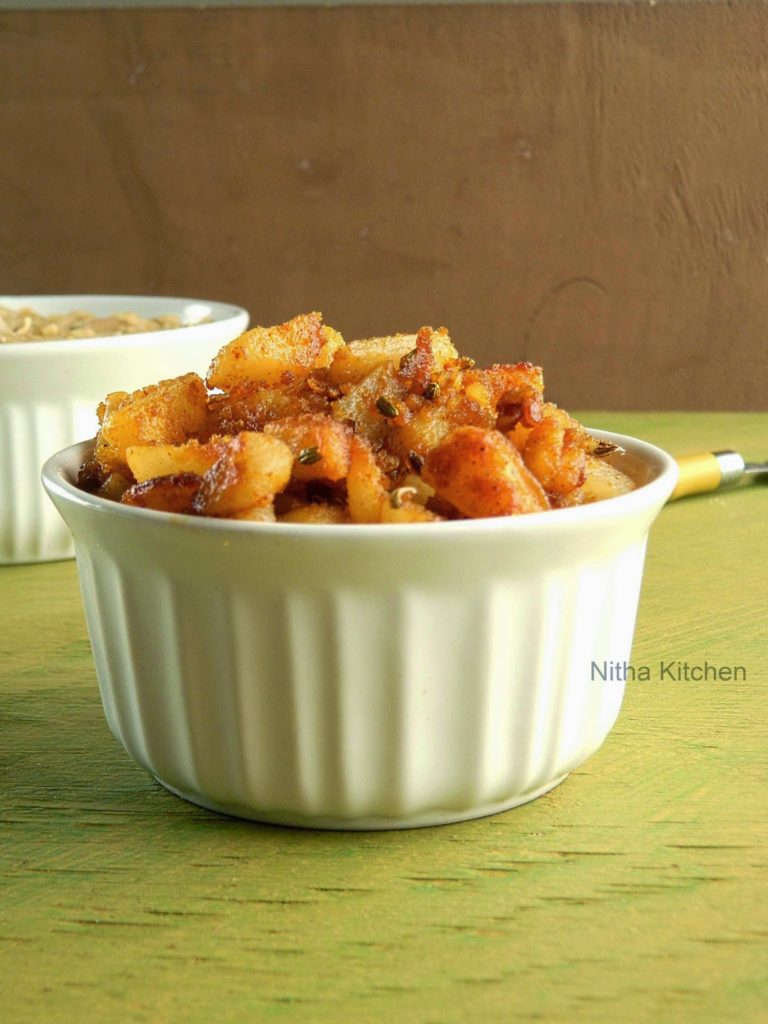 You can get crispy potato fry in less than 10 minutes with less / reduced oil when you follow this simple recipe. Semi/Half boiled potatoes are what you need for this fry , hence you should keep an eye while cooking the potatoes. If you are cooking in open water just 5 minutes in well boiled water or in pressure cooker just a single whistle is fine. In case if the potato turns mushy well cooked then don't worry try the authentic South Indian Potato Podimas out of it. The cooking process here ease the potato fry in pan and that's how it minimizes the frying time.
Ingredients
Potatoes – 2 Numbers (Large, as shown in Pic 1 below)
Fennel Seeds – 1tsp
Turmeric Powder – 1/4tsp
Kashmiri Red Chili Powder – 1/2 Tbsp
Salt and Oil – As Needed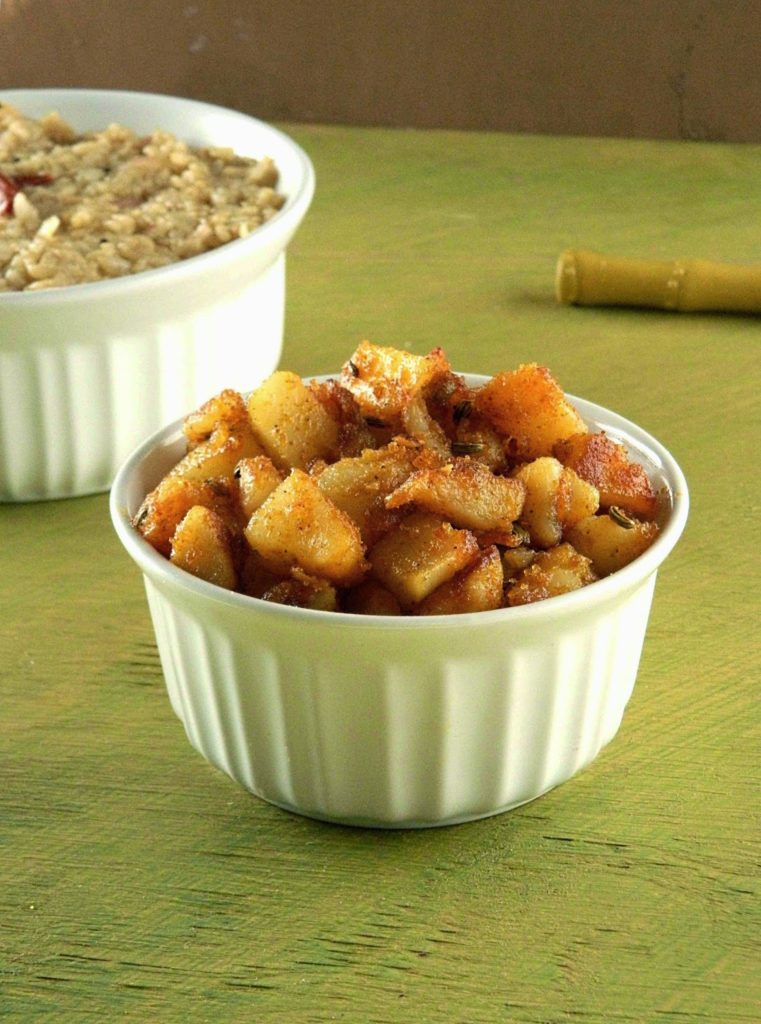 Method
Soak the potatoes in water for 5-10 minutes, so that its easy to clean mud coated over it.
You can cook in well boiled water for 5-8 minutes (half boil) or pressure cook with enough water for a whistle (i do so).
Let them cool completely (Pic 1).
Peel the skin and cut in to cubes as shown in pic 1.
In a pan/kadai add 2-2 and 1/2 Tbsp Oil, when its hot add fennel seeds reduce flame then add turmeric powder and 3/4th of the red chili powder (Pic 2).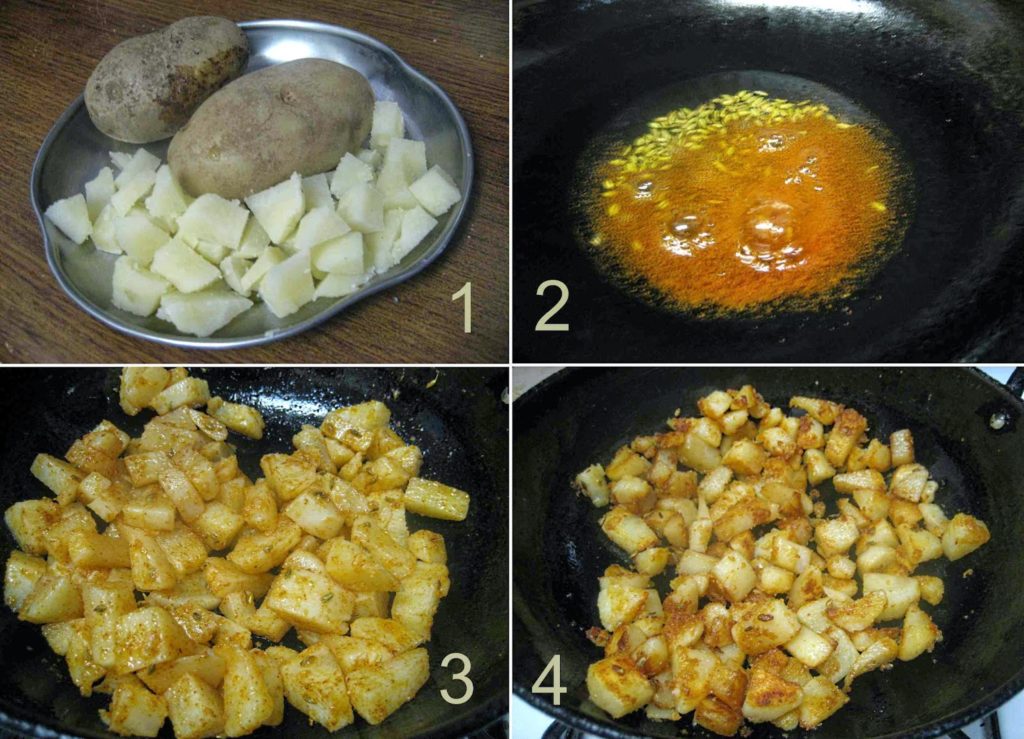 Add the cubed potatoes and mix well so that chili coats all over the potatoes (Pic 3).
Cook in low-medium flame stir until the potato edges turn crisp (Pic 4).
When the potatoes are well cooked and crisp, add remaining red chili powder if required and salt to taste then remove from flame.
A pinch of chat masala powder gives nice taste to this potato fry.
Goes well with Tomato Rasam, Tamarind Rice, Puli Kuhambu kind off tangy foods.