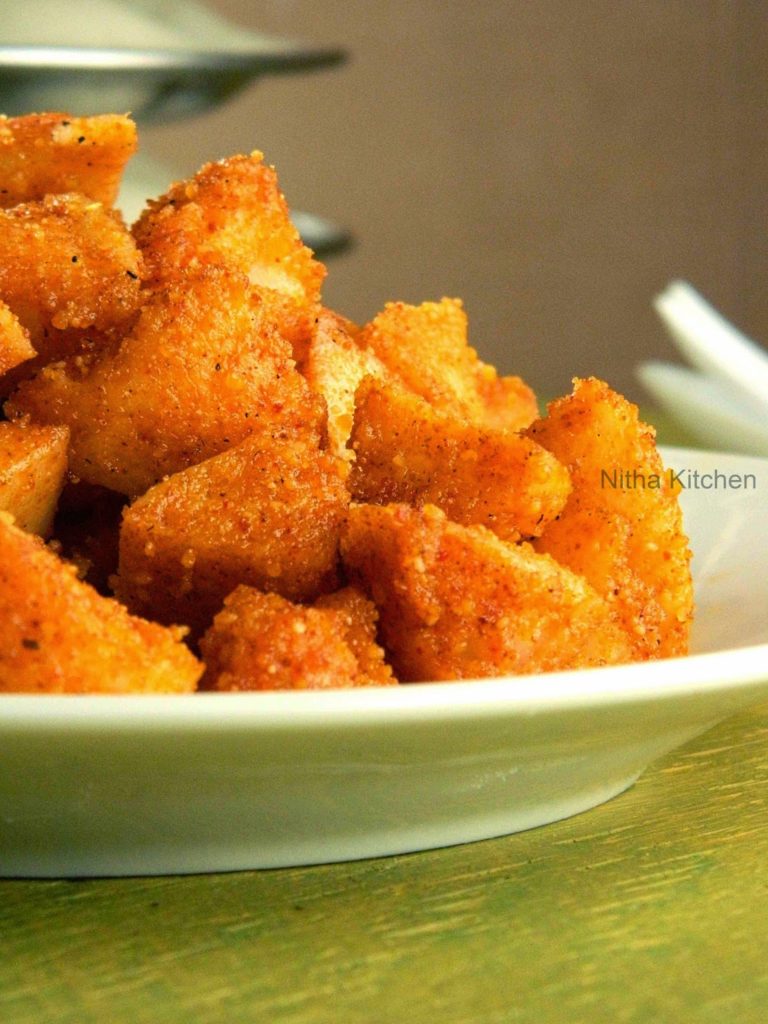 Steamed Idlis are very good for health nothing can beat it…When I ask my kids what they want for lunch both reply with the first option Podi Idli :-). Anyways they have rice/sambar/poriyal kind of food after they return home in afternoon, so light food is preferable for them at school. I have already posted healthy Ragi Brown Idli and here comes the basic podi idli recipe with butter touch, so kids enjoy their lunch without any fuss. Also you can check more Millet kind of Idli/Tiffin varieties here…


Ingredients
Steamed Mini Idlis From Millet Idli Dosa Batter – 15 Numbers (3 plates)
Idli Milagaai Podi – 1 Tbsp
Butter/Oil – 1 – 2 Tbsp
Red Chili Powder- 1/2tsp or More (Optional)
Garam Masala Powder – 1/2tsp
Chaat Masala – 1/4tsp (Optional)
Salt – Optional
Method
Prepare the mini idlis by greasing the plate with oil, for Idli dosa batter refer here.
Pour the idli batter in mini Idli mould as shown in Step by Step Picture 1 below.
Steam it by keeping the plates inside the idli pan or pressure cooker, if using pressure cooker remove the gasket and whistle maker just simply cover with lid.
These kind of plates take just 4-5 minutes to cook completely in pressure cooker.
After taking out allow to cool for a bit 5 minutes at least, by the way you can get non sticky idlis.
Now use spoon to remove the mini idlis from pan (Pic 2).
Using knife and cutting board cut each idlis in to four (Pic 3), keep it aside.
Heat butter/oil in kadai/pan, add idli milagaai podi, red chili powder, garam masala, chaat masala and salt as mentioned.
In low flame mix the powders well and when raw smell disappears add the steamed idlis (Pic 3).
Stir well so that powder coats well with all idlis (Pic 4) .
Keep stirring on and off for another 5 minutes in medium flame.
If not using chaat masala you can add few lemon drops that gives nice taste.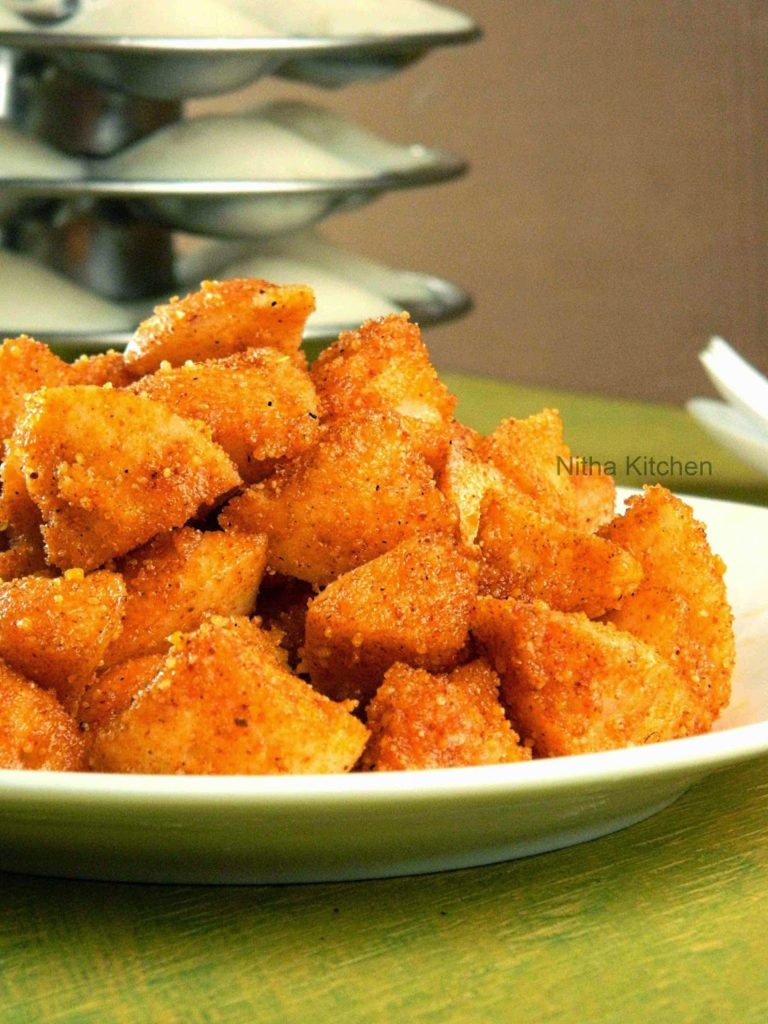 Note
I have used kashmiri red chili powder so i got this color also you can adjust spices according to your kid tolerance.