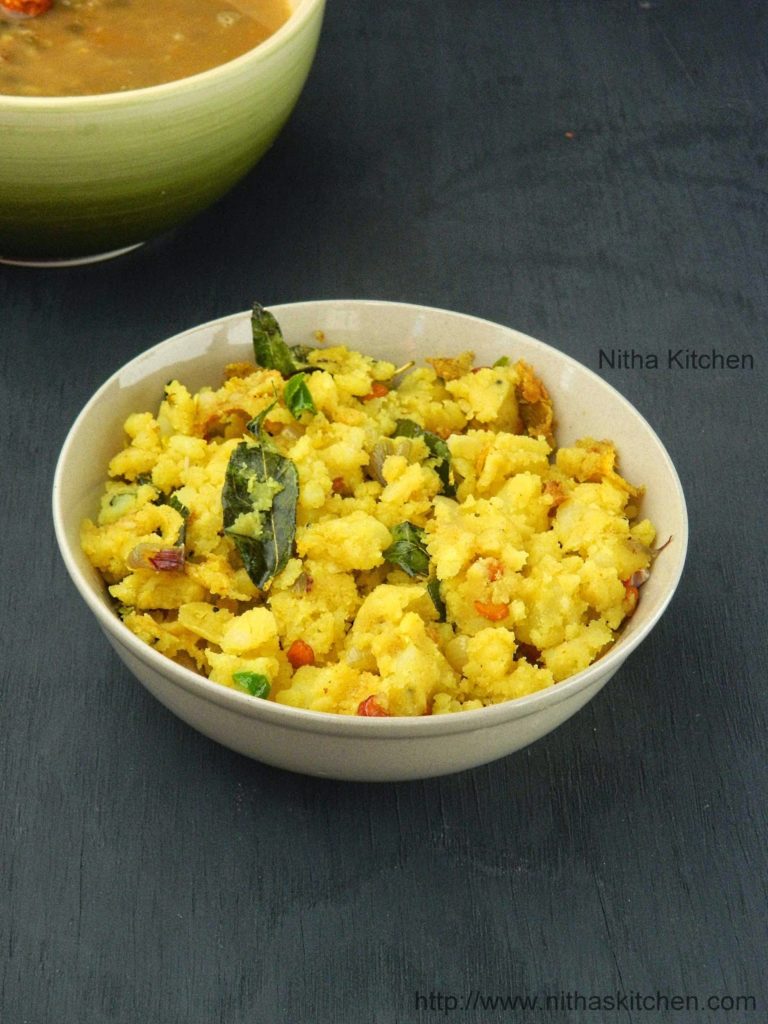 Whenever we (me n brother) get back from college hostel or work to native (happen monthly once that time), My mom make this potato podimas, uppu paruppu and rice and wait for us. Now recently when I went with my kids for 3 months vacation we reached almost 12 midnight and we in advance asked her not to prepare dinner for us…We had in on ur way, though she prepared the same classic combo n was waiting for us without taking her food, I no need to elaborate more, how this poriyal is attached with our family J . This is such an exotic combination with hot rice, paruppu/dal and ghee…Also this stir fry can be used as filling/stuff in veg khara buns and masal dosa. On lazy cooking days this poriyal and pepper rasam is more than enough to finish a complete meal 🙂

Ingredients
Potato – 2 Numbers (Large)
Onion – 1 Large Size
Green Chili – 2 Numbers Sambar Powder – 2tsp or more (Replace with Red Chili Powder/Papika)
Turmeric Powder – 1/4tsp
Split Urad Dhal – 1 Tbsp
Chana Dhal – 1 Tbsp
Curry Leaves – Few
Fennel Seeds – 1/2tsp
Mustard Seeds – 1/2tsp
Hing/Asafoetida – A Pinch
Oil – 2 Tbsp
Salt – As Needed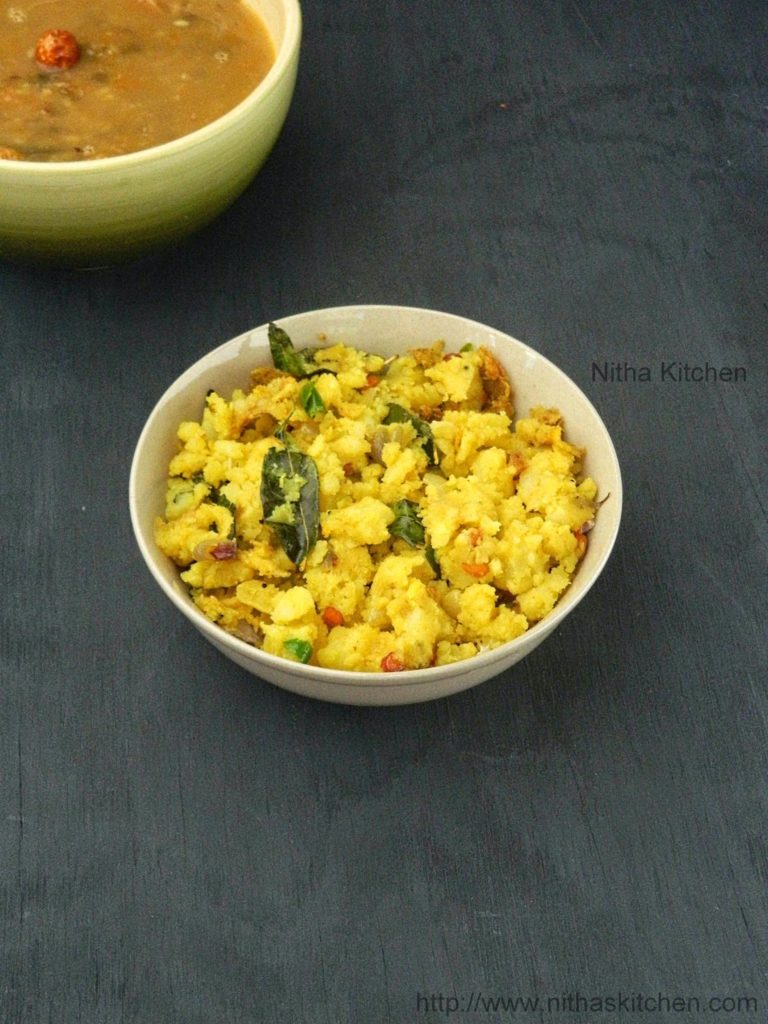 Method
Soak potato at least 5 minutes in water and wash it well to remove the sands.
If the potato size is large then cut in to half.
Pressure cook with water (till immerse the potatoes) and allow 2 hisses.
When cooled down completely, peel the skin and mash it well with potato masher//dal masher.
Heat oil in a pan, when oil is hot add mustard n wait till it splutters.
Then add fennel seeds followed by split urad dal and chana dal.
When dals turn golden brown, add chopped onion, curry leaves and green chili.
Add sambar powder, turmeric powder, hing and salt to it.
Saute till onion changes color and finally add mashed potato.
Now reduce the flame and in low flame saute for another 5-8 mins, stir on and off.
Best side dish for rice and stuffing for khara buns, /masal dosa and chapathi.
Variations
Can add 2 tbsp of shredded coconut before removing from heat, my mon usually do so.