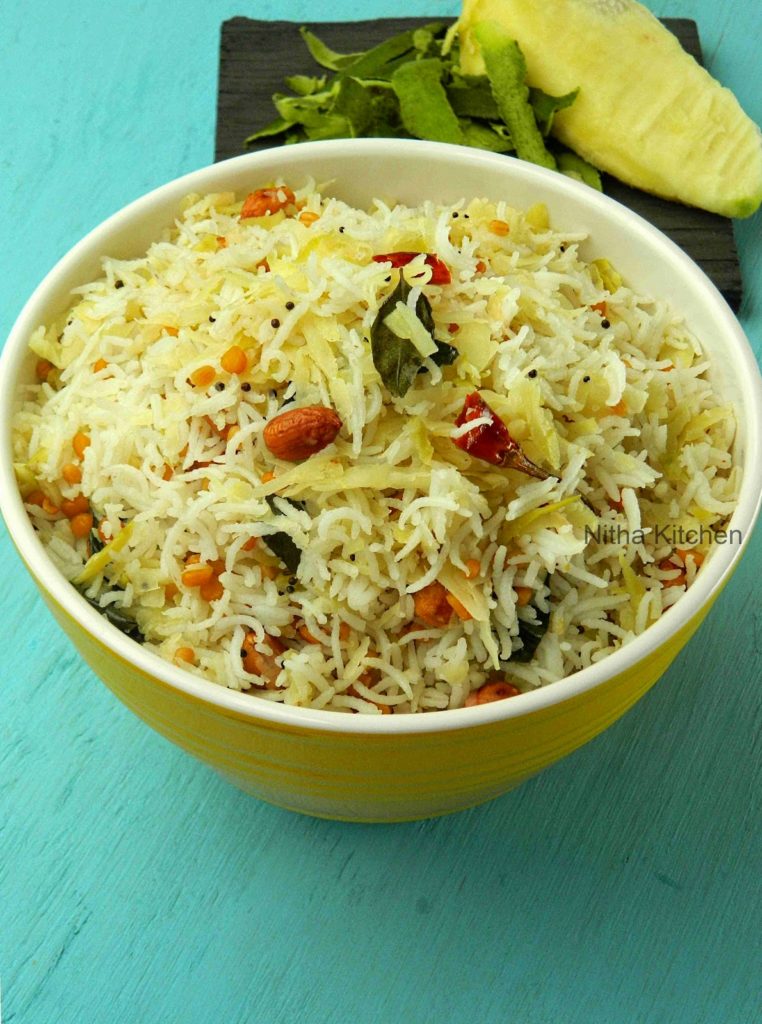 Well each and every one is expecting lots of fresh fruits for this summer and especially Mangoes, am i right :-). Already ripe Mangoes, Strawberry, Oranges and Pineapple are available in plenty now at a reasonable price, though raw mangoes are bit expensive here. But i don't want to give up this yummilicious savory treat, Raw Mango Rice that can be done in jiffy when you have cooked rice in handy. Also its a perfect lunch box special or one pot meal for lunch…I have posted a chill Mango Fruit Custard dessert few days back as a token of summer start do check for more mango recipes Here…
Ingredients
Basmati Rice or Any Rice – 1 Cup
Raw Mango – 1 Number (As shown in Picture 1 below, approx 1 Cup to 1n1/4 Cup depends on the Tangi-ness, try to pick very raw mango when you press it should be hard and not tender)
Urad Dal – 1 Tbsp
Chana Dal – 1 Tbsp
Idli Milagaai Podi or Peanut Podi/Powder- 1 Tbsp (Optional)
Curry Leaves – Few
Grated Ginger – 2tsp
Red Chilis – 2-3 Numbers (You can use mix of green and dry chilis too)
Mustard Seeds – 1/2tsp (or 1tsp of Cumin Seeds)
Turmeric Powder –  1/4tsp
Roasted Peanuts – 2 Tbsp
Salt and Oil – As Needed
Method
Soak rice for 30 minutes at least and pressure cook with 2tsp oil and 1n1/2 cups of water for 2 hisses.
Once pressure goes off spread the rice in wide pan/tray for 10 minutes.
Meanwhile wash, peel the skin as shown in Picture 1.
Grate the mango using the long hole in grater Pic 2.
In a pan/kadai heat oil when its hot add mustard or cumin seeds, allow to splutter completely.
Then add chana and urad dals followed by grated ginger, chilis and curry leaves.
Add Turmeric, salt and grated/shredded mango (Pic 3).
Keep the flame in low and gently saute for another 5 minutes (Pic 4).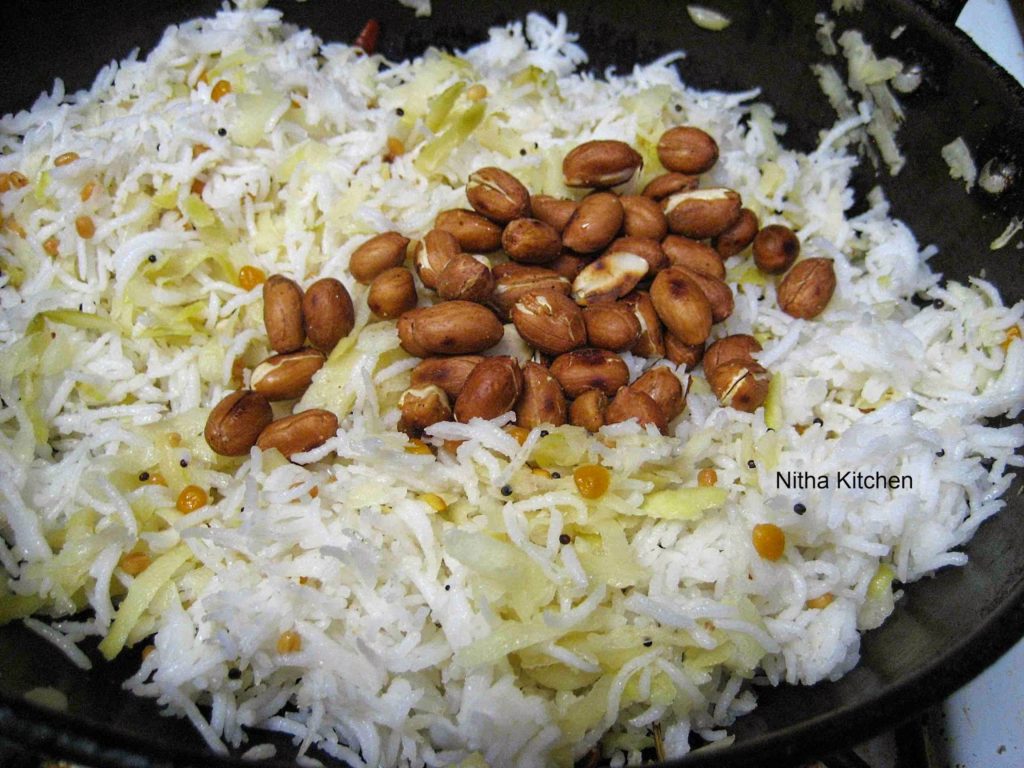 Once it cooked add the separated and cooked rice (reserve 1/2 Cup) and Milagaai powder or Peanut Powder.
Adjust salt and finally add the roasted peanuts as well (Pic above).
Stir them gently so the powder coats well with rice.
Taste it and the rice should be bit tangy if its so remove it form heat otherwise if its too tangy adjust with reserved rice.
Serve it with Peanut Chutney or Tomato Chutney.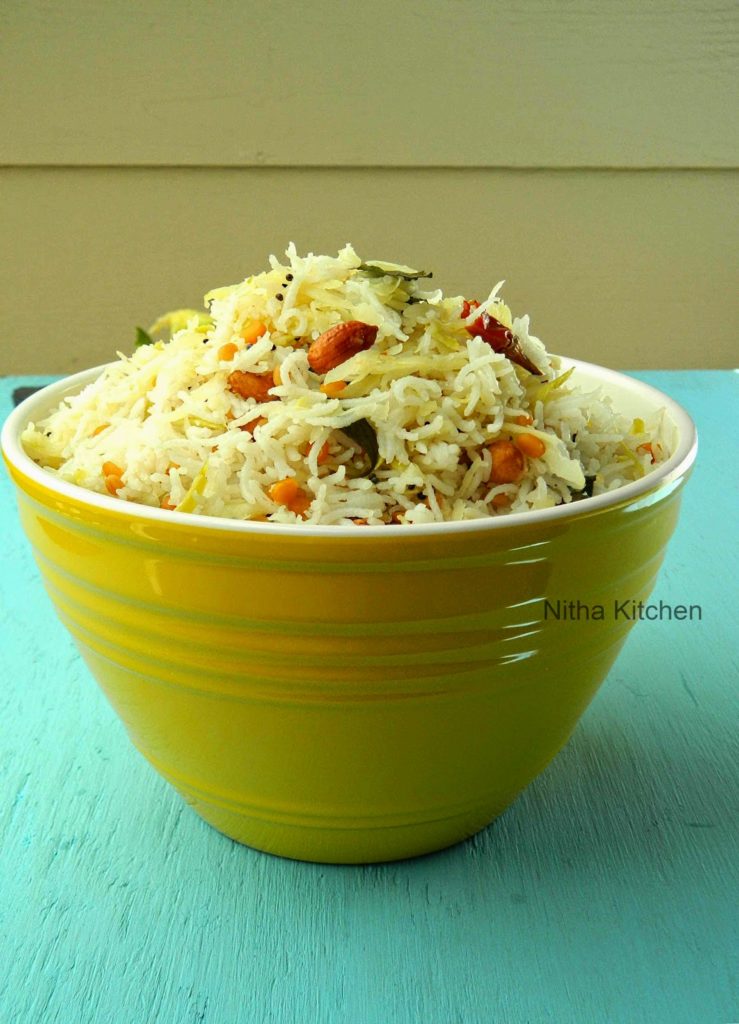 Notes
You can add cooked white chana instead of peanuts.
Also instead of roasted peanuts add boiled one.