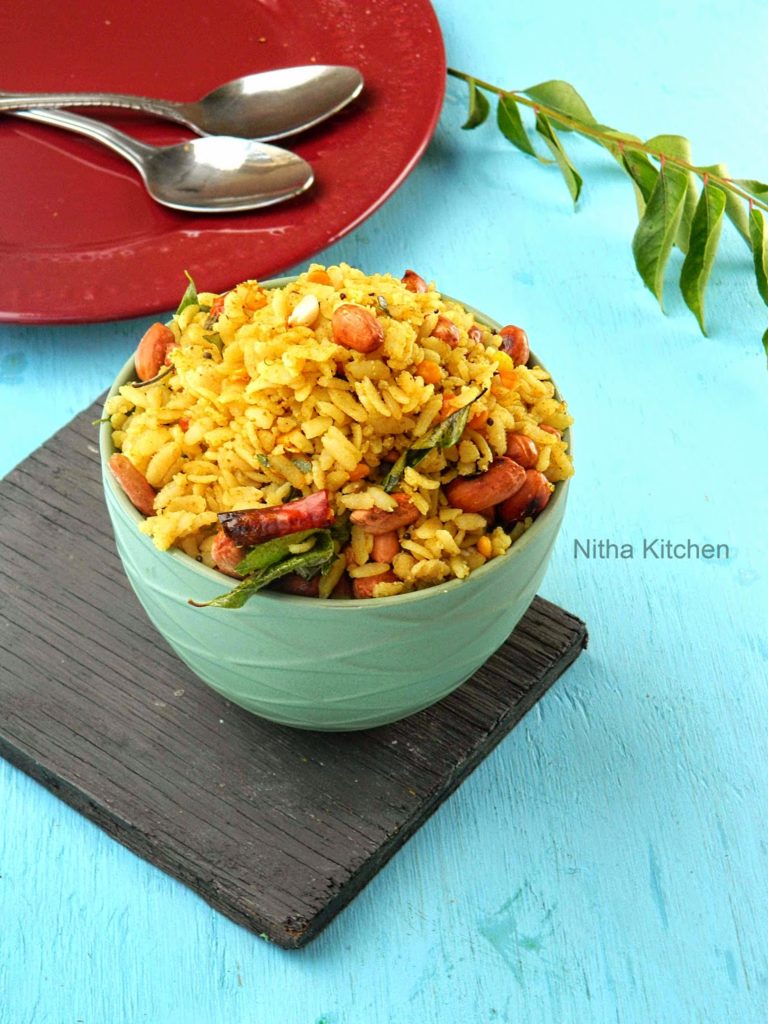 Puli Aval/Tamarind Poha is an easy one pot meal which is a perfect tiffin during fasting days and also a quick lunch box special recipe too…The only thing to note here in this recipe is soaking part, don't add too much water to tamarind while soaking the poha. It makes the poha/aval mushy while sautéing. If so soak more washed aval with the aval tamarind mixture for another 5-8 minutes and everything turns perfect.
Ingredients
Poha/Aval – 1 and 1/4 Cup (Choose large size)
Tamarind Extract – 1/2 Cup Plus few tbsp if Needed (From gooseberry size tamarind)
Whole Red Chilis – 2-3 (split them in to 2 or 3 each)
Roasted Peanuts – 2 Tbsp
Chana and Urad Dal – 2tsp each
Curry Leaves – Few
Mustard Seeds – 1/2tsp
Hing or Grated Ginger – A Pinch/1/2tsp (Optional)
Turmeric Powder – 1/2tsp
Salt and Oil – As Needed
Method
Soak tamarind in warm water and extract the pulp 2-3 times.
Wash the poha keep it aside (Pic 1).
Make the other stuffs ready.
Soak Poha in tamarind extract (1/2 Cup + 2-3 Tbsp not more than that, refer note section below), turmeric and 1/2tsp salt (Pic 2) for 15-20 minutes at least.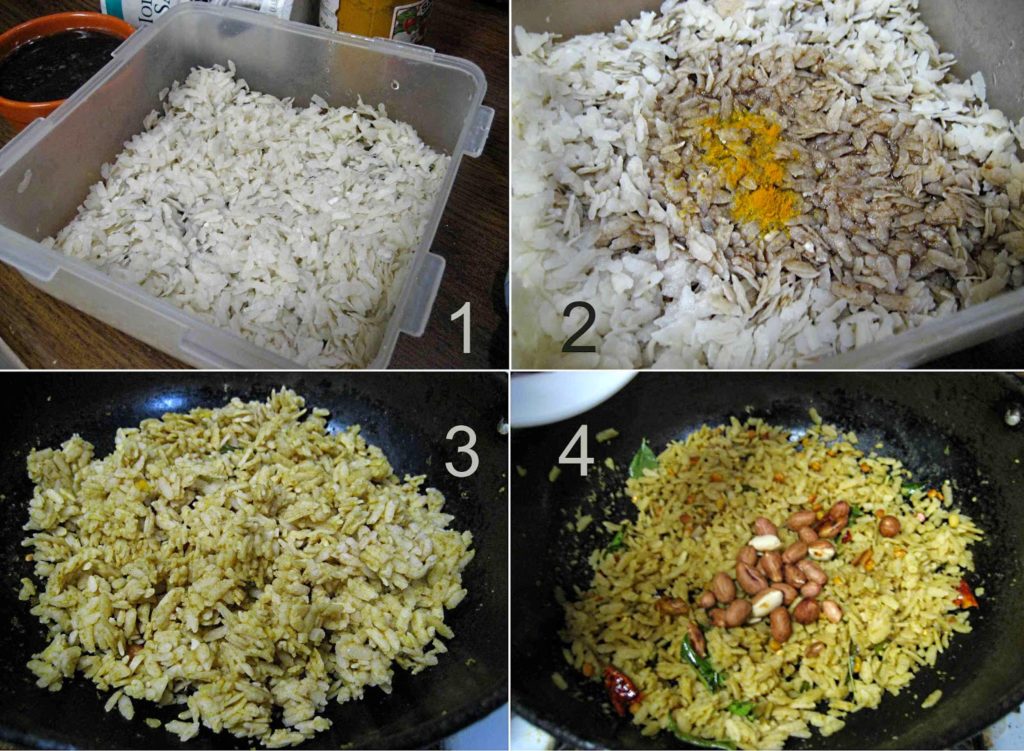 Later in a wide pan/kadai add oil, temper mustard when oil is hot.
Followed by chana and urad dals, allow them to turn golden brown.
Now add curry leaves, split chills and hing or ginger, saute everything for a min or two.
Add the soaked poha (Pic 3) and gently mix it.
Adjust salt and finally add roasted peanuts (Pic 4), mix for a minute and remove from flame.
Notes
The quantity of tamarind extract depends on how tangy your tamarind is.
So if you like to add more tamarind extract add it in the tempering part and once cooked well (raw smell disappears) add the soaked poha and remaining process are same.