Baking gives lot of experience…Usually I  bake 2 or 3 varieties at a time with like oven temperature(because of large oven…) One day I did
puff
, chocolate chip cookies and
white cake
for
Tiramisu
, when doing all, with kids disruption n bulk work, I messed up the cookie batter to bit flowing consistency as such as cake batter. I worried when baking in the oven, because the round shaped cookies all joined together and formed a thin layer cake 🙂 With half-mind started tasting the baked goodies, wow, unbelievably, surprisingly the messed batter turns delicious :). Really a super moist cake, we all enjoyed it, especially my kiddos liked it very much. So from that day I started making chip cakes instead of cookies. Both cookies and cake uses the same ingredient with slight modification, so today's recipe is none other than these two…
Ingredients
Organic All Purpose flour (Maida) – 1 Cup
Unsalted butter – 3 TbspCaster (Powdered sugar) + Dark Brown Sugar – 1/4 + 1/4 Cup
Vanilla extract – 1/2tsp
Baking Soda – 1/2tsp minus a pinch
Dark chocolate chips/bits – 1/4 Cup
Milk/White chocolate chips/bits – 1/2 Cup (Optional)
Milk – 2 Tbsp (As Needed)
Salt – Pinch
Method for Less Fat Cookies
Cream butter and sugar, then add milk whisk it well till the butter forms a nice coat.
Add vanilla extract and mix well.
Mix flour, salt and baking soda separately.
Add all purpose flour mixture in batches, mix it well (Adding the whole will lead to lumps). If needed sprinkle more milk.
The dough consistency should be soft, pliable like chapati dough or a slight loose texture as shown in the below pictures.

In the cookie sheet, over oven safe pan, round the dough using your palms, flat it n place the chocolate chips over each unbaked cookies (I have used non stick pizza pan).

Gently spread the center as shown in the picture.

Now this is ready to go in the preheated oven (350 ° F) for 12 mins.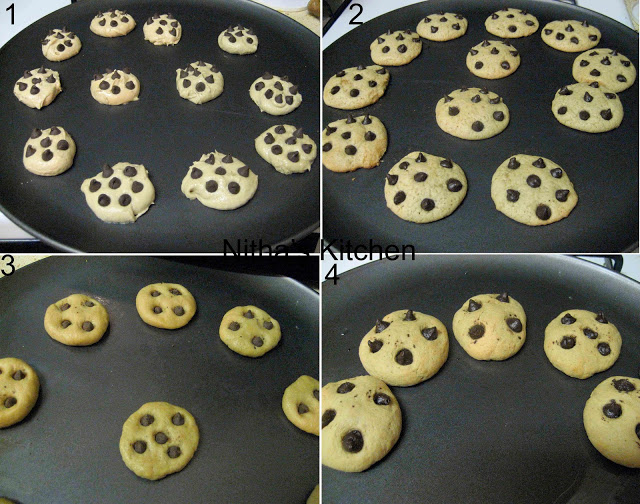 Picture 1 & 2 – Shows the slight loose raw dough and baked cookies
3 & 4 – Shows the chapati dough consistency…
Cool completely to get more crispness…
Note:
If not using cookie sheet , use the rack above center rack of oven to bake and non stick pans for easy clean up.
Method for Cake
Organic All Purpose flour (Maida) – 1 Cup
Unsalted butter – 6 Tbsp
Caster (Powdered sugar) + Dark Brown Sugar – 1/4 + 1/4 Cup
Vanilla extract – 1/2tsp
Baking Powder – 1/2tsp
Baking Soda – 1/2tsp minus a pinch
Dark chocolate chips/bits – 1/4 Cup
Milk/White chocolate chips/bits – 1/2 Cup (Optional)
Milk – 1/2 Cup ((or as needed for dropping consistency)
Salt – Pinch
Follow the same first 4 steps as we did for cookies, once the dropping consistency batter is ready add the chocolate chips and fold it gently, drop the batter in square or round cake pan, this thin layer cake needs 350° F and will be ready in 10-12mins.
Cool the cake completely n cut to desired shapes.
I applied whipped cream in between two cake layers