Baby Potato – 20-25 Numbers (Small Size)
Red Chili Powder – 1/2 Tbsp Chat Masala Powder – 1/2 Tbsp
Garam Masala Powder – 1tsp
Turmeric Powder – 1/4tsp
Oil – 2 Tbsp
To dry roast and powder
Fennel Seeds – 3/4th Tbsp
Chana dal – 3/4th Tbsp
Urad Dhal – 3/4th Tbsp
Coriander Powder or Whole Coriander – 1/2 Tbsp
Baby Potatoes Stir Fry
Wash and boil the potatoes in pressure cooker for 1 hiss (don't make it mushy).
Can cook the potatoes in sauce pan too.
Peel the skin and prick with fork here and there (Pic 2).
Dry roast the ingredients given under to "To dry roast and powder" Pic 1.
Allow to cool and make fine powder.
Heat oil in a pan/wok add powdered stuff and turmeric powder.
Add salt and boiled potatoes followed by chat and red chili powder Pic 3.
Mix everything well and keep frying in low-medium flame till all the stuffing coats well with potatoes.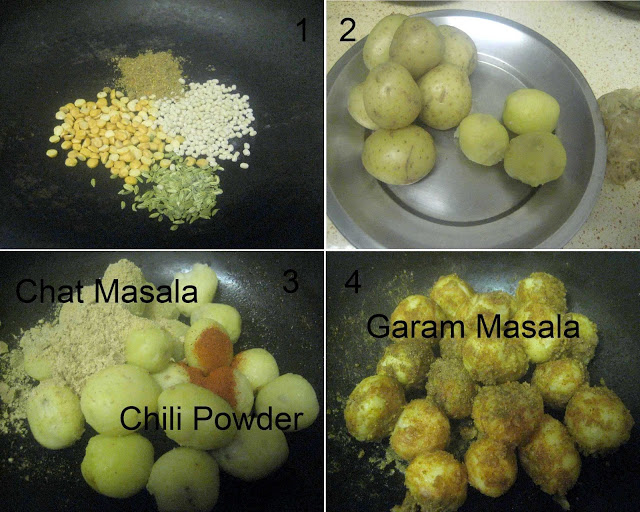 Finally add garam masala powder check salt and stir few more minutes before removing from heat Pic 4.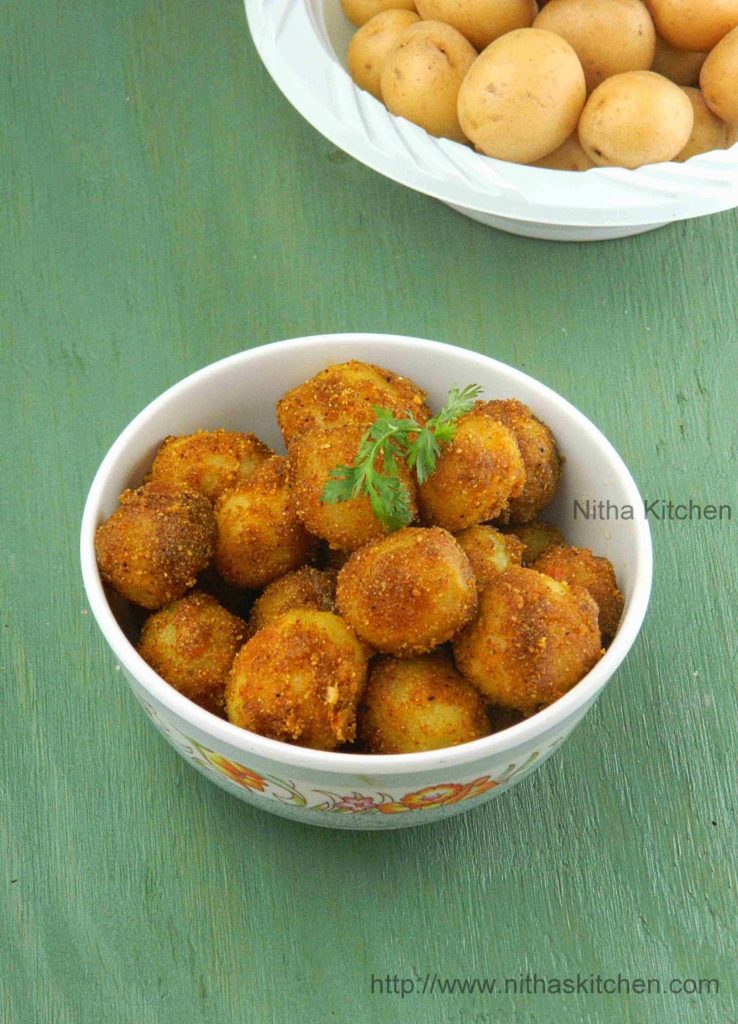 Note:
If the potatoes are not cooked for 1 hiss, allow to cook for another one whistle or cook for a while in open pan.
Old Picture