Baby Potato – 20-25 Numbers (Small Size)
Red Chili Powder – 1/2 Tbsp Chat Masala Powder – 1/2 Tbsp
Garam Masala Powder – 1tsp
Turmeric Powder – 1/4tsp
Oil – 2 Tbsp
To dry roast n powder
Fennel Seeds – 3/4th Tbsp
Chana dal – 3/4th Tbsp
Urad Dhal – 3/4th Tbsp
Coriander Powder or Whole Coriandcer – 1/2 Tbsp
Method
Wash n boil the potatoes in pressure cooker for 1 hiss (don't make it mushy).
Can cook the potatoes in sauce pan too.
Peel the skin n prick with fork here n there (Pic 2).
Dry roast the ingredients given under to "To dry roast n powder" Pic 1.
Allow to cool and make fine powder.
Heat oil in a pan/wok add powdered stuff and turmeric powder.
Add salt and boiled potatoes followed by chat and red chili powder Pic 3.
Mix everything well and keep frying in low-medium flame till all the stuffing coates well with potatoes.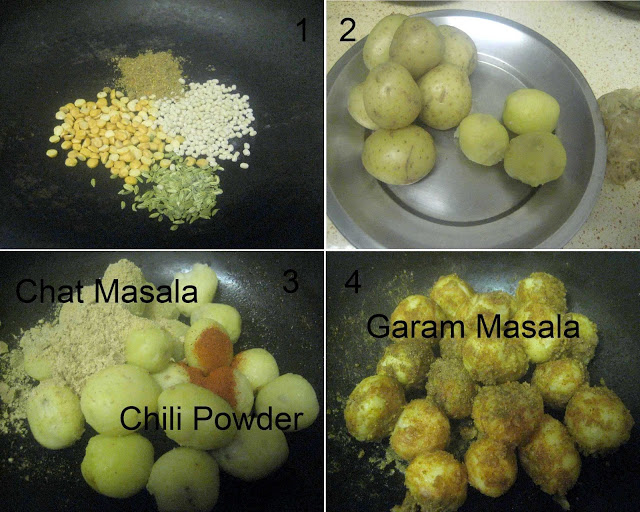 Finally add garam masala powder check salt and stir few more minutes before removing from heat Pic 4.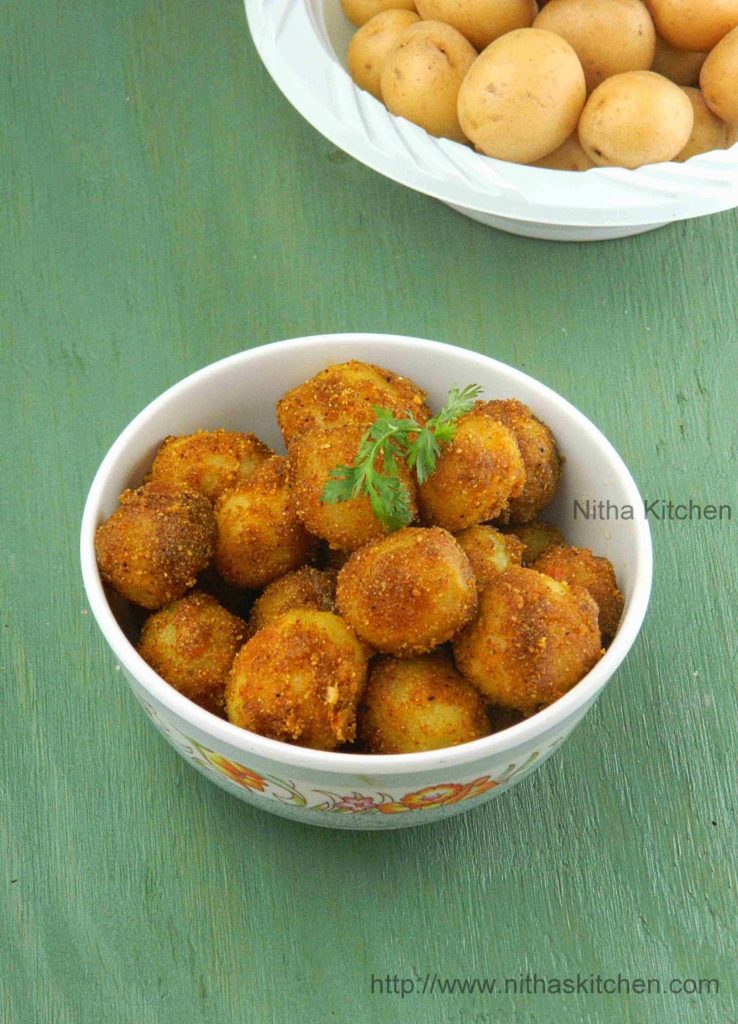 Note:
If the potatoes are not cooked for 1 hiss, make another one or cook for a while in open pan.
Old Picture