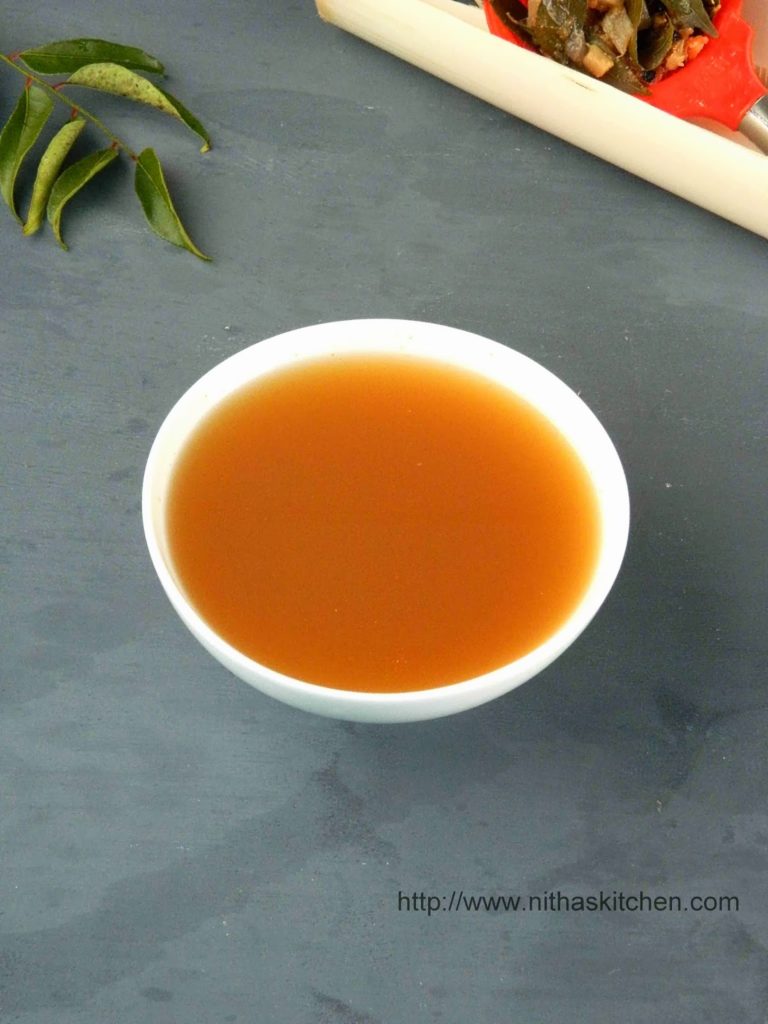 Due to severe wind and rain few banana and papaya trees were broken in our backyard, so without wasting this healthy/Herbal stems, I made this Vazhaithandu Soup along with few other papaya recipes… I tasted this soup several years back in Chennai, when i tried at home for the very first time, I really fell in love. I won't get this soup or banana stems again often so grabbed the chance, not only me the whole family, especially my brothers liked this soup a lot…Also I heard that this banana stems are one of the main ingredient in Thai Cuisine, they add Fish and Banana stems to make Soups !!!


Ingredients for Vazhaithandu Soup Recipe
Chopped Fresh Vazhaithandu / Banana Stem – 2 Cups
Onion – 1 Number
Pepper – 1/2 Tbsp
Cumin – 2 tsp
Curry Leaves – Few
Coriander Powder – 1 Tbsp
Red Chili Powder – 1tsp (Optional)
Corn Starch or Corn Flour or Arrow Root Powder – 2 tsp
Oil, salt n Water – As Needed
Variations
You can replace half quantity water with any store bought broth to make this soup.
How to make Vazhaithandu Soup
Clean and chop the vazhaithandu.
Immerse in water till use and using veg peeler, keep on stirring to remove the fiber/naar in thandu Pic 1.
This is the easy way to separate the fiber.
Heat oil in pressure cooker, splutter cumin seeds, add pepper corns and saute well.
Now add chopped onion and curry leaves.
Saute till golden brown then add coriander, red chili powder, salt and chopped thandu Pic 2.
Stir few mins and add 4 cups of water Pic 3.
Close the lid and after 1 whistle simmer it for another 2-3 hisses Pic 4.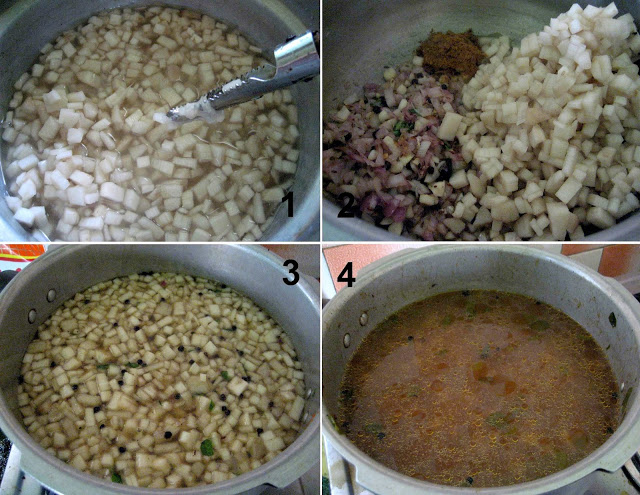 Once the pressure gone, filter the soup alone.
Serve hot by sprinkling pepper powder.
Healthy clear soup is ready 🙂
Note:
Make Poriyal with the left over cooked/filtered vazhaithandu stuffs,before making poriyal remove pepper and here is my poriyal recipe…
The Old Picture