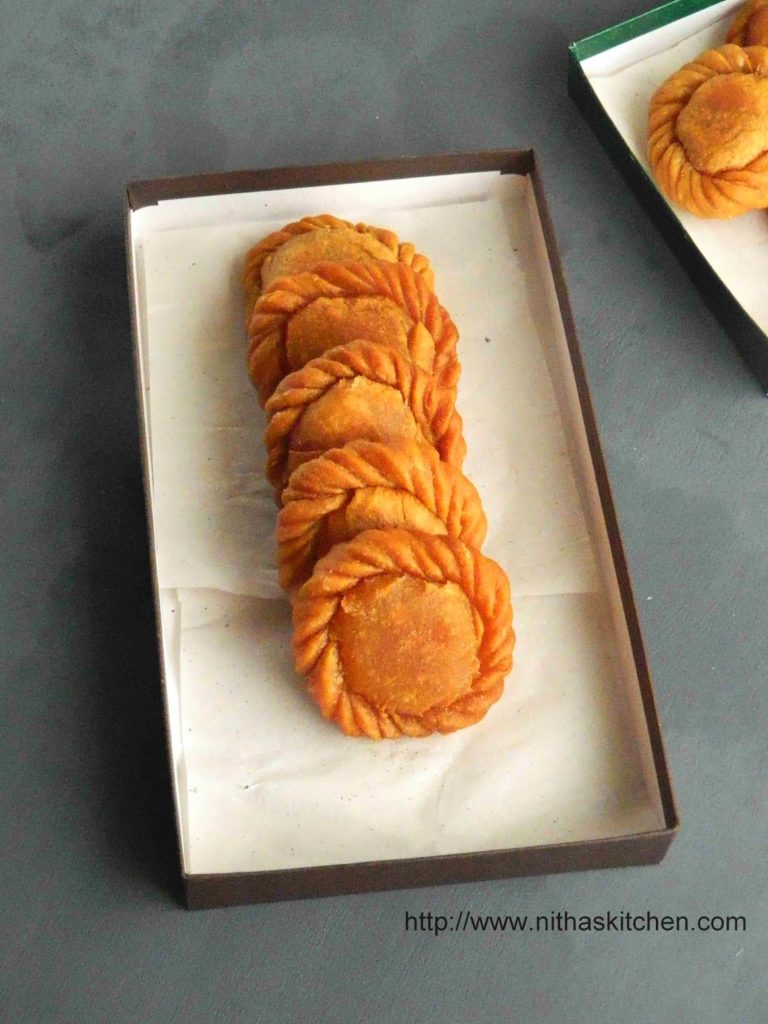 We our family loves Badusha Badhusha Balushahi much to its soft melt in mouth texture, Appa (dad) buy often from the shop during my childhood days.  During my first pregnancy (few years back after coming to US) I tried it at home for the first time. That time I just made round/plain version  , i was quiet satisfied that time for my sweet craving :-). Recently when a friend asked it particularly for her baby thotil function, I made it again but now I spent some time and made shaped badhusha …This is my first attempt in making shapes, so I update more information when I make it again…
Recipe Source :- Rak's Kitchen
Ingredients for Badusha Badhusha Balushahi Recipe
Maida – 1 and 1/2 Cup
Butter – 1/4 Cup
Oil  – 1.5 Tbsp
Curd  – 2 Tbsp (1 Tbsp thick yogurt or 2tbsp watery yogurt)
Sugar  – 1tsp
Cooking Soda/Sodium bi carbonate  – 1/4tsp (If using double acting soda then reduce a bit, 1 gram approx)
Water – 1/4 cup (approx, I used only 2 Tbsp of water)
Oil  – To deep fry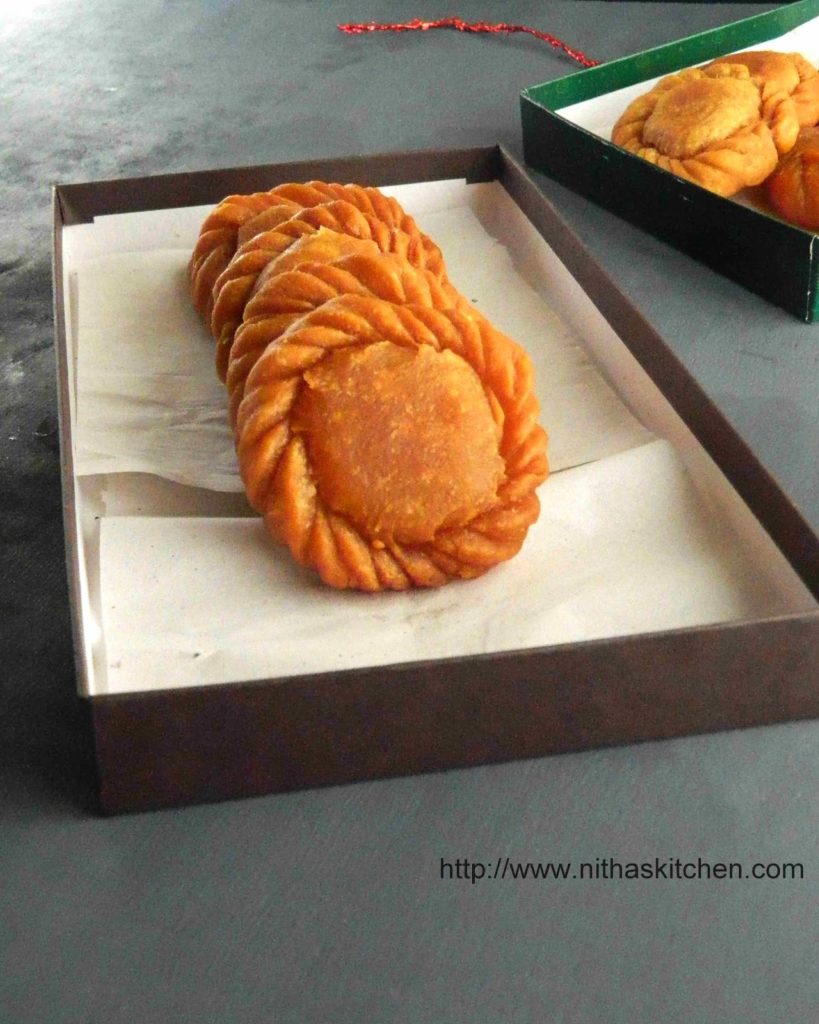 For the Syrup
Sugar – 3/4 cup
Water – 3/4 Cup+2 Tbsp
Lemon Juice – 1tsp (Optional but it prevents sugar crystallization)
Elachi/Cardamom Powder – 1tsp
Saffron – A pinch (Optional)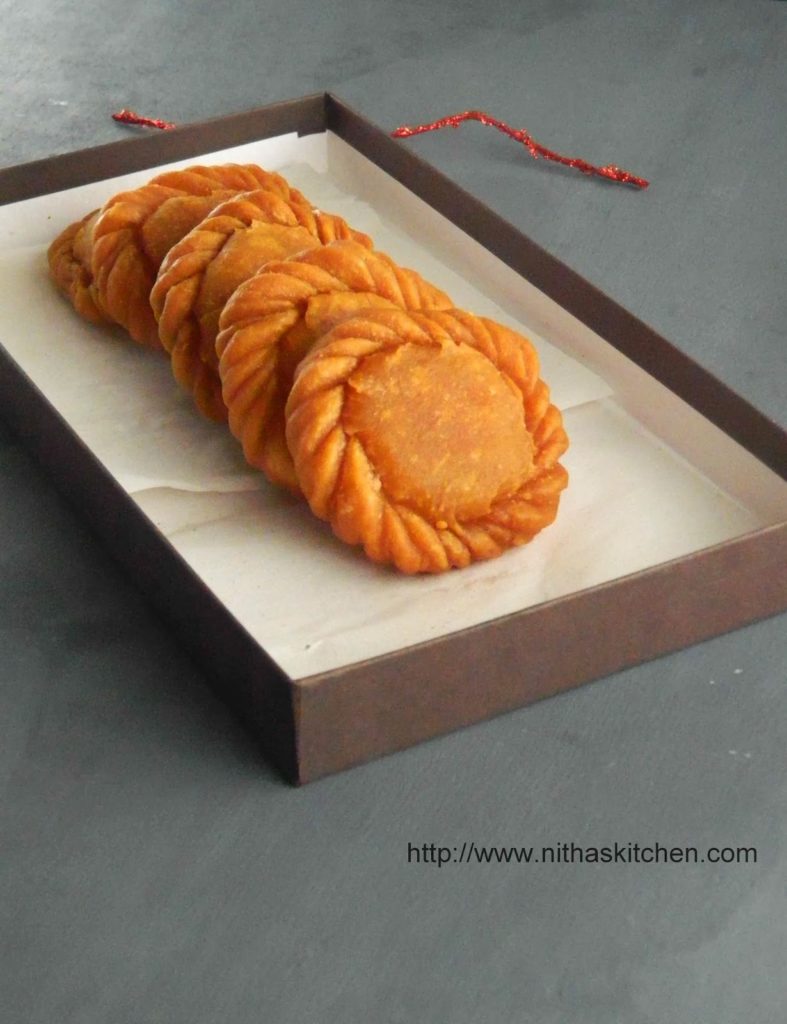 Method for Badusha Badhusha Balushahi Recipe

How to make Sugar Syrup
Add sugar + water to a pan and boil till half or one string consistency.
The half string consistency gets the syrup inside the badusha and makes it very soft (I love this version).
The one string gives bit crisp/flaky inner layer and you can feel the sweet only on top of it (like most of store buy version).
Choose the string consistency, also you can make the syrup earlier and before dipping the fried stuff just warm it.
The syrup should not dissolve when you pour over little water placed bowl or you can check between your forefinger and thumb by swiping the syrup from back of the ladle you use for stirring.
Add saffron, elachi/cardamom if desired and squeeze the lemon juice (for one string syrup) lastly.
 How to make Badusha Badhusha Balushahi
Mix flour, sugar, baking soda in a separate bowl.
Melt butter in microwave or stove top(Pic 1) and add yogurt, oil(Pic 2).
Give a nice gentle mix using whisk then add the flour mixture(Pic 3).
Now sprinkle water and start kneading, initially it looks like Pic 4.
So keep on kneading to soft and smooth dough (Pic 5).
The final kneaded dough should be without any crack, it is the right consistency (Pic 5).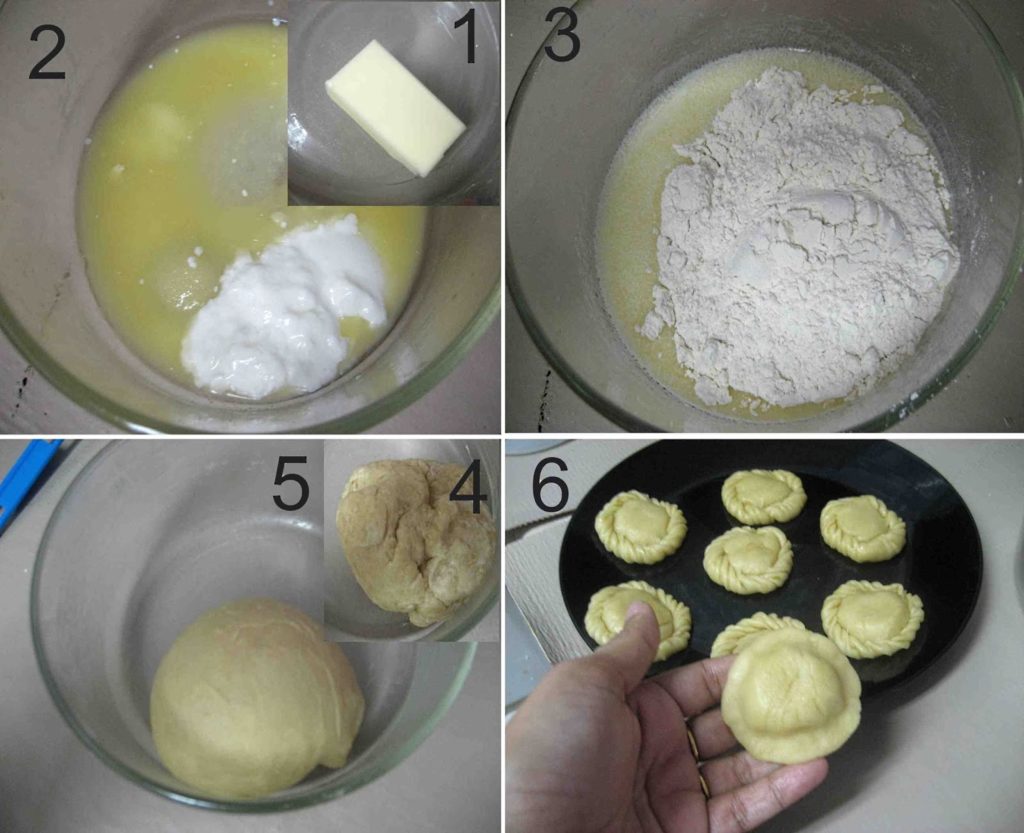 Cover and rest it for 15 minutes at least and divide the dough in to 10-12 lemon size balls.
You can make plain rounds by pressing gently in the center with your palms.
If going for shaped edges, make a stretch/thin layer all over sides as shown in Picture 6 above.
Now start pulling and bend that thin layer using thumb and next finger towards inner to form rim, also hold the round dough in other hand (Pic 7).
This is my first attempt, it comes by practice.
Keep the rolled badhusa in one plate, try to fry the rolled dough in another 20 minutes of time, till then cover it properly.
If you keep the rolled badusha's in room temperature for long time, the butter starts to oozes out from it.
You can prepare the sugar syrup simultaneously while frying if you have not done earlier.
Now add oil in wide pan/kadai and when it is hot, test by adding a pinch of dough, it should pop immediately after adding it.
It is the right temperature, now add 2-3 at a time(Pic 8) and switch off the flame.
When all the bubbles set, again ON the flame and cook in low-medium flame till it turns light golden brown (Pic 9).
Drain the excess oil using kitchen towel (Pic 10)and dip in already prepared sugar syrup for 2-3 minutes (Pic 11).
Make sure either syrup or fried badhusa's should be warm enough to absorb the syrup.
Flip both sides and when other batch is ready to dip in, remove and arrange the soaked badhusa's in a plate (Pic 12).
Store it in air tight container for almost a week, when they turn non sticky.
Recent click while making…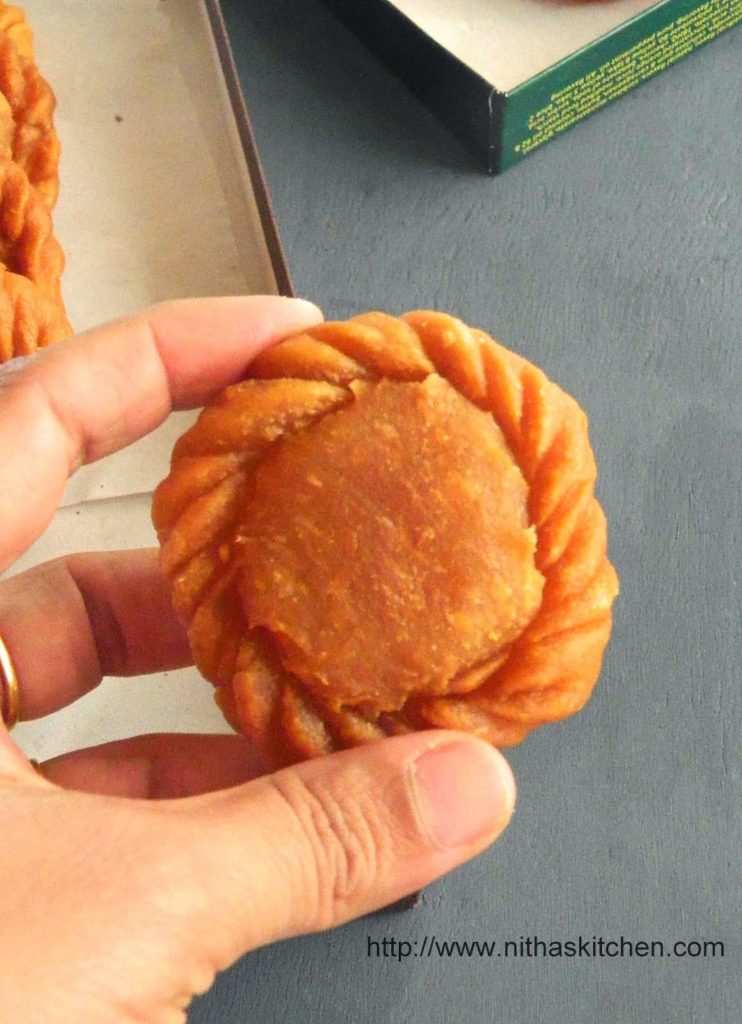 Variation
You can fry in ghee as well.