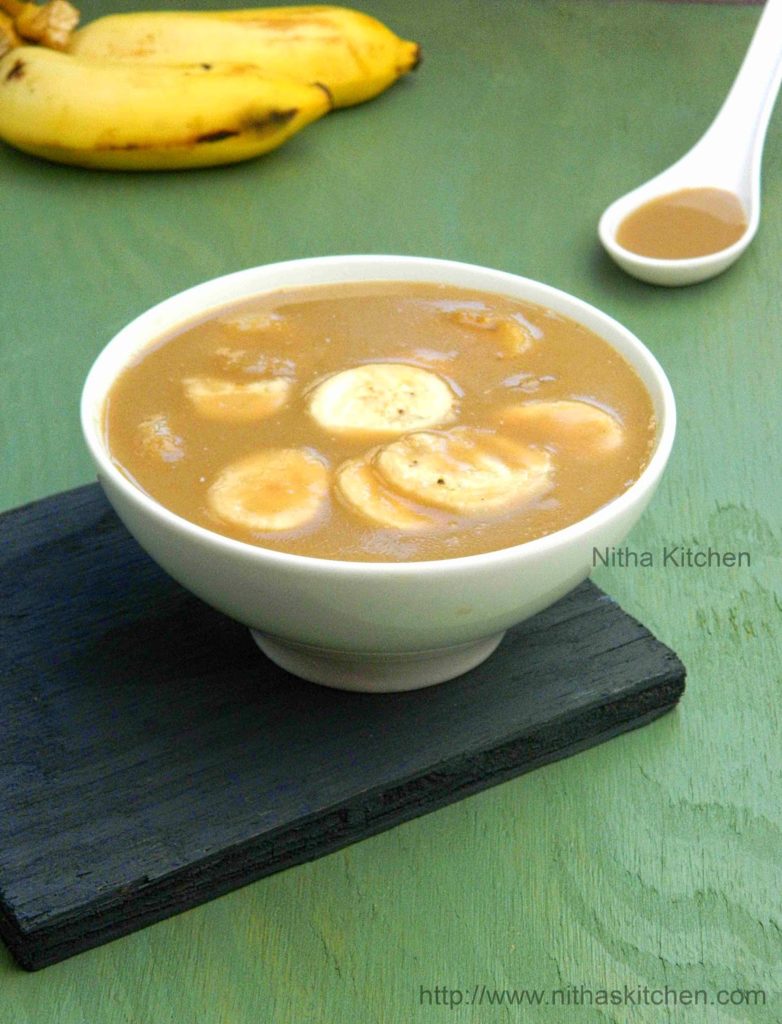 Banana dessert is a popular Thai dessert where the kluai nam wa type of bananas are cooked in coconut milk. It's a very popular and well known Thai recipe which is also mentioned under thier top street food list. This is a rum like dessert though the ingredients are simple it tastes so delicious. My kids gulped within fraction of seconds 🙂 and you can use any type of banana here.
Recipe Source :- Adapted from thaikitchen
Ingredients
Coconut Milk – 1 can (13.66 ounces) (Replace with homemade thick coconut milk made from 2 cups of shredded coconut)
Palm sugar – 3 Tbsp or More
Vanilla extract – 1tsp
Bananas, peeled –  2 large
Pinch salt (optional)
Directions
Get ready with the ingredients(Pic 1).
Mix coconut milk, vanilla and salt in medium saucepan.
Bring to simmer on medium heat, stirring occasionally.
Cut the bananas in half lengthwise, then into 2-inch pieces.
If using small bananas like mine then justncut it to 2″ pieces.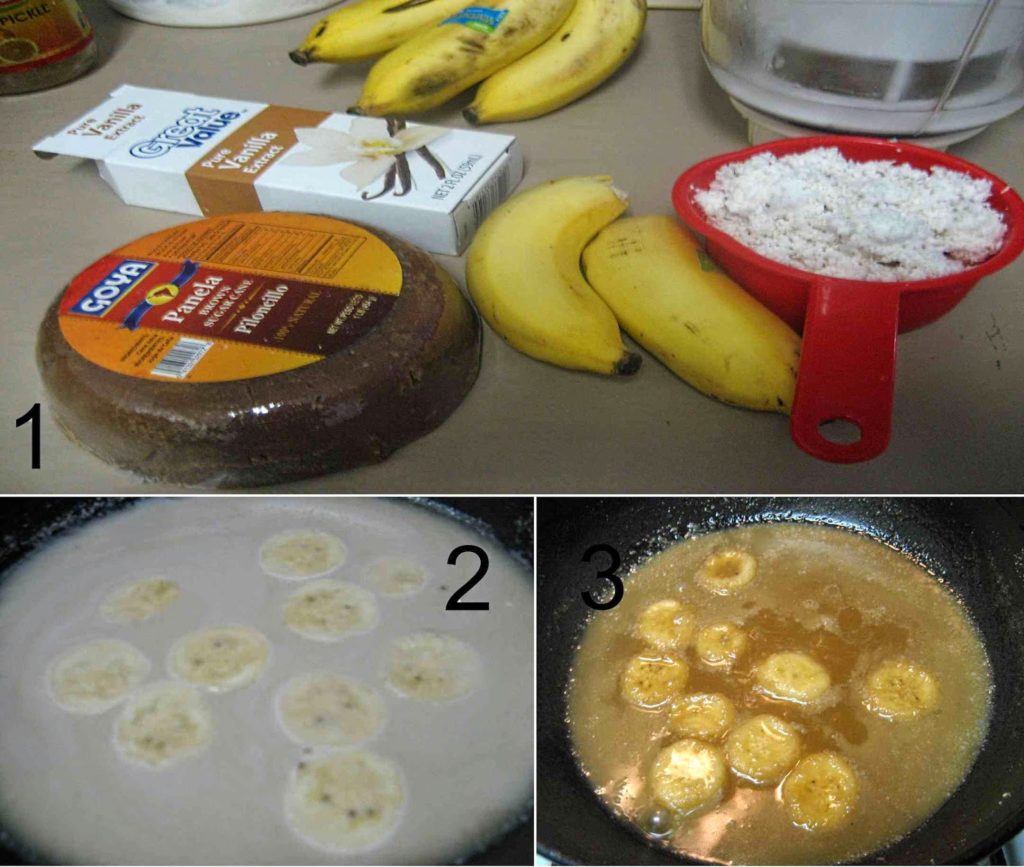 Stir bananas into coconut milk mixture (Pic 2).
Reduce heat to low; add sugar, simmer 10 minutes, stirring occasionally(Pic 3).
Serve warm bananas with coconut milk, also garnish with few fresh sliced bananas (optional).
Note
Palm sugar, commonly used in Thai cooking, can be found in most Asian groceries. If unavailable, substitute granulated sugar or Indian Jaggery.