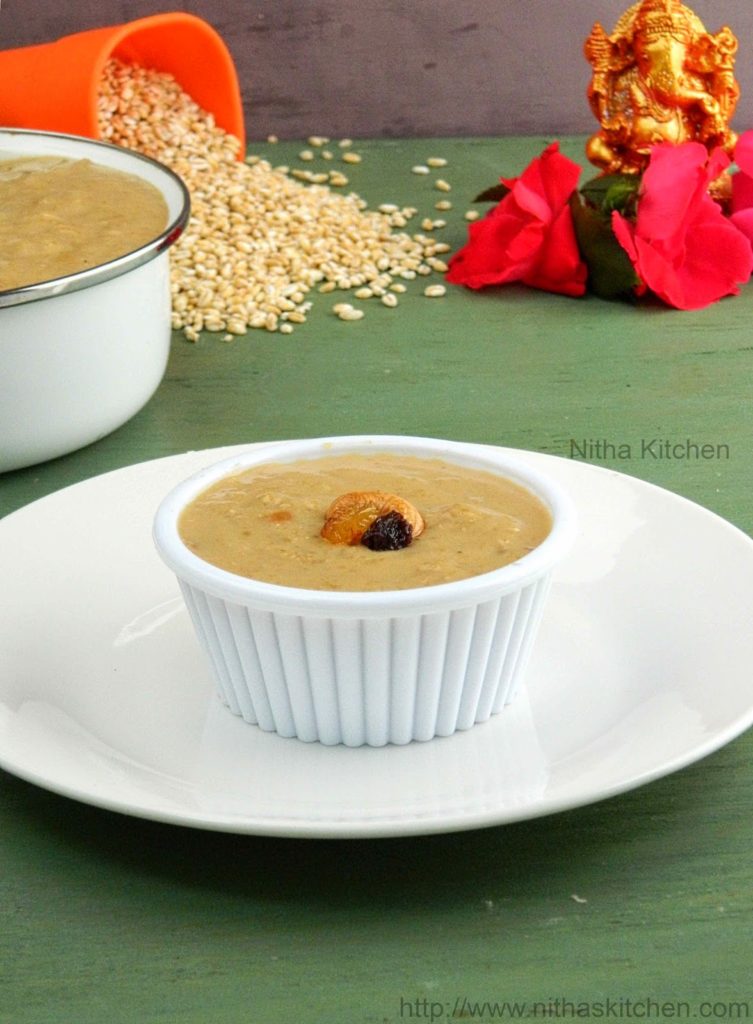 Gavachi Kheer/Whole Wheat Kheer is a traditional maharastrian prasad generally made for ganesh chathurthi and offered to ganesh ji. This is super creamy and yummy kheer like any other kheer but so much of health benefits, perfect for growing kids. Here i used organic palm jaggery and rice for making this kheer along with whole wheat!!! And this is the last post for Divya's South Vs North Challenge as this challenge is coming to an end by this month. Thanks Manju for this yummy kheer and thanks Divya for this wonderful event, I have learnt many North Indian dishes, though it is heart breaking I am glad that I had been part of this group from begining. Will move on to the recipe!!!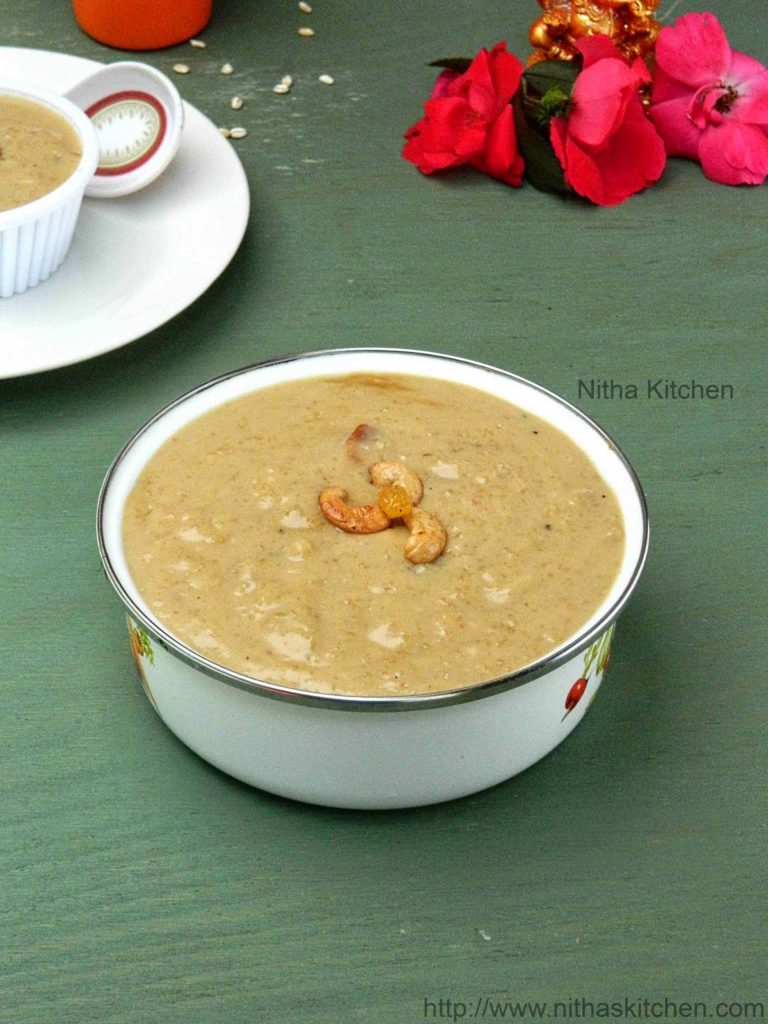 Recipe Source :- Desi Fiesta
Ingredients
Whole Wheat – 1/3 cup
Rice – 2 tbsp ( soaked in water for 15 minutes, I use brown rice)
Jaggery- 1/3 cup ( adjust to your taste)
Milk – 3 cups
Cardamom Powder – 2tsp or more
Ghee – 2 tbsp (I went for oil)
Cashew nuts- 4-5 Numbers
Raisins – Few
Method
Clean and wash whole wheat three to four times and soak it for 9-10 hours or Over night (Pic 1).
Drain and grind them to a coarse paste. If you want you can leave 1 tbsp of the soaked wheat whole without grinding and add to the kheer later.
Heat ghee in a heavy bottomed sauce pan add cashews and raisins, roast them slightly.
Add the ground wheat mixture ( + the whole wheat if you have saved some from the soaked one) and cook it for few minutes in low heat till it leaves out a aroma (Pic 2).
Add soaked rice and milk, stir the mixture continuously.
This kheer will thicken as it cools down if you feel it needs more milk you can add more.
Cook the kheer stiring occasionally till the wheat and rice is well done(cooked).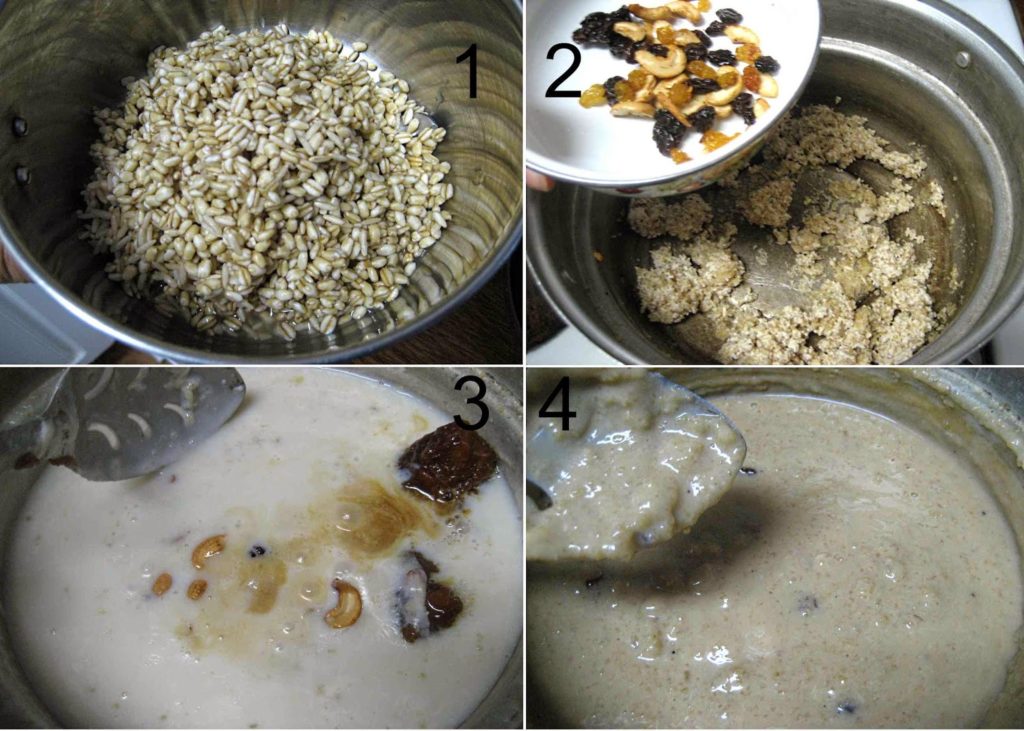 Turn of the heat and mix in the grated jaggery/jaggery pieces.
Mix them well till the jaggery melts(Pic 3), the heat of the kheer is enough to melt the jaggery.
You can warm it up till all jaggery melts well (Pic 4).
Serve them warm if you like but it tastes best when served cold. This kheer thickens when it is cold.
Serving Options
As the kheer thickens when it is cold, in some maharatrian family they top it with hot milk and a dallop of butter.
Tips
While roasting the coarsely ground wheat, if it turns dry You can add little amount of water and cook them so that its not dry. This is optional.
You can use Sugar even but traditionally jaggery is added and it taste good with jaggery.
It tastes great when it is cool, Though some people may prefer it Hot even.
You can even pressure cook the soaked wheat and rice together, to save time.