Chundakkai/Sundakkai/Turkey Berry is a vegetable or fruit grown in a medium tall plant, as shown in the picture below and it has lot of medicinal values. Today's post is related to it, which is none other than healthy chutney powder / Sundakkai Vathal Paruppu Podi / Sadam podi with the mix of dried turkey berry (sundakkai) and dal. Daily eating few teaspoons of this powder is very good for health…The dried berry has a little bitter taste so making powder with dal subsides it and even my kids have it with ghee and rice….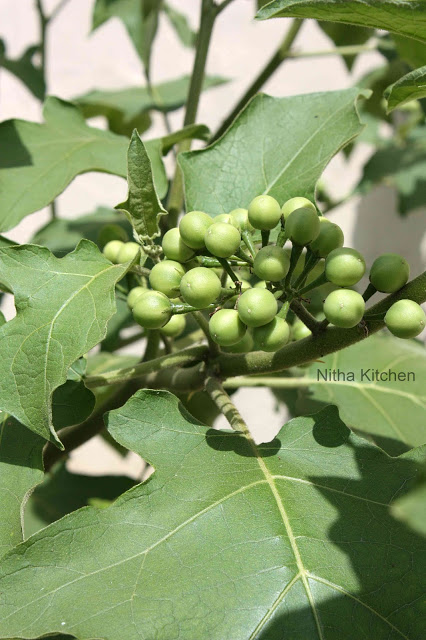 Ingredients
Dried Sundakkai/Vathal – 1/2 Cup (shown in last picture)
Toor Dal – 3/4 Cup
Dalia/Fried Gram/Pottukadalai – 1/4 Cup
Pepper – 1and1/2tsp
Cumin -1tsp
Whole Red Chili – 8-10 Numbers
Garlic – 2 Cloves
Curry Leaves – Few (Optional)
Salt and Oil – As Needed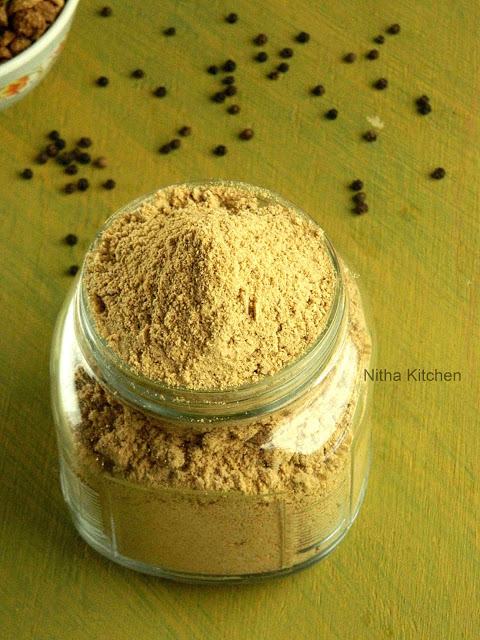 Method
Dry fry Turket berry/sundakkai and keep aside.
Also dry fry dalia and keep aside.
In the same kadai add 2tsp of oil and fry toor dal, red chilis, garlic and curry leaves with 1tsp salt till dal turns golden brown (Pic 1).
Remove the excess oil in a kitchen towel and allow to cool completely (Pic 3).
Grind the fried sundakkai/turkey berry first (Pic 2) and grind the remaining ingredients all together(Pic 4).
Adjust salt and if you like to make more spicy you can add some red chili powder right now.
Once the powder/podi cooled cooled transfer to a air tight container(Pic below) and this remains fresh in room temperature for more than 15 days.
You can store in refrigerator for longer use.
Best to go with Rice and Ghee combo.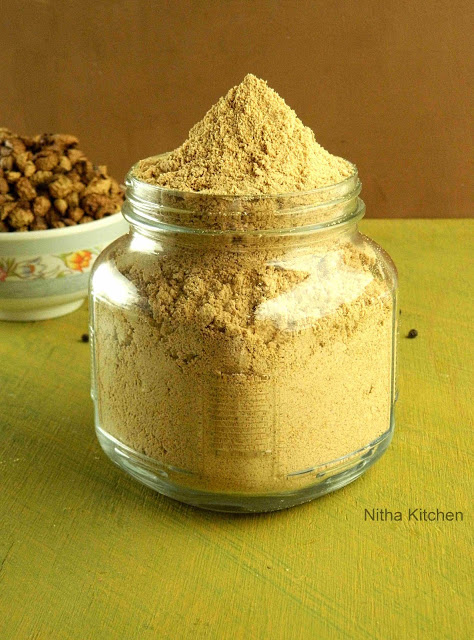 Note
You can add 1/4 cup dry coconut/koparai thengaai to this powder.