Fresh Mango – 2 Big Numbers or Puree 1 Cup
Sugar – 1/4 Cup or As Needed
Whole Milk or Condensed Milk – 1/2 Cup (Optional)
Whipped Cream
– 2 Cups Approximately (Cream from 240 ml of heavy whipping cream)
Chocolate Chips or melted chocolate (store bought choc syrup) or funfetti sprinkles  – As needed (Optional)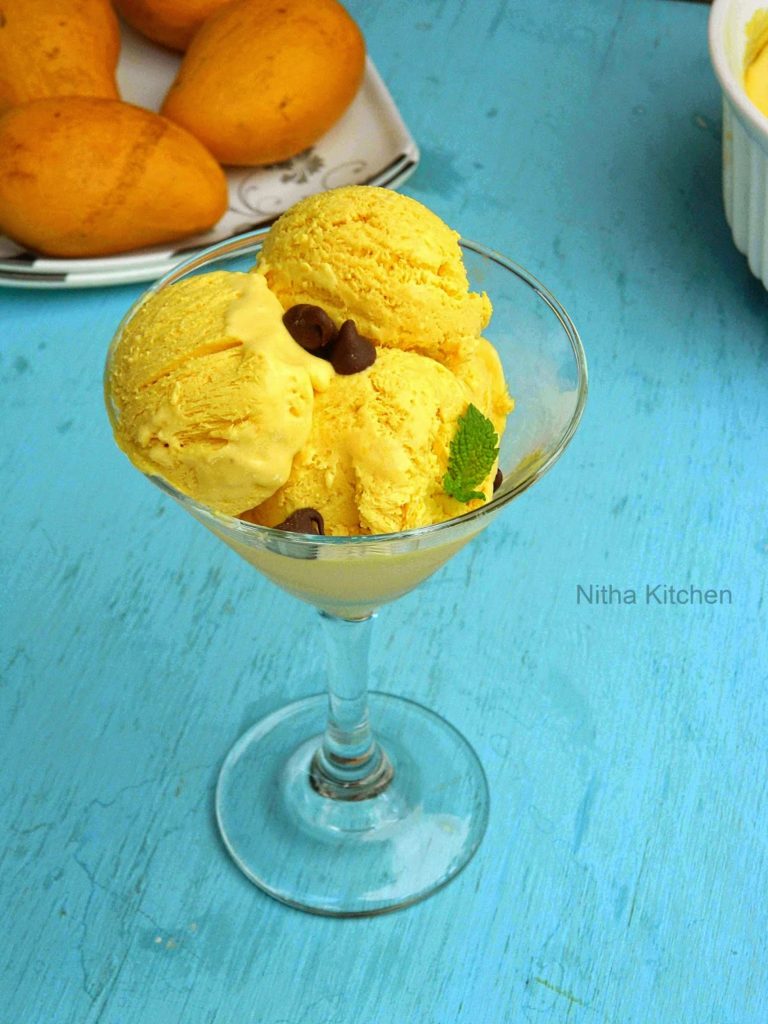 Method
Clean the mangoes and remove the skin.
Extract the pulp, add sugar and blend in mixie to make mango puree.
Boil the whole milk in very slow flame so it reduces halve in quantity and allow to cool completely(if using condensed milk skip this process).
Meanwhile whip the cream to soft peaks then add the mango puree to the whipped cream.
Add milk/condensed milk in small quantity when it has nice thick dropping consistency stop adding milk and freeze it in an air tight container to set.
Glass bowl works great and  cover top with cling wrap.
After 1 hour add chocolate chips mix well (you can grate/chop the chips, optional) and again freeze it.
Check it after 2 hours.
You can add any topping as desired before serving.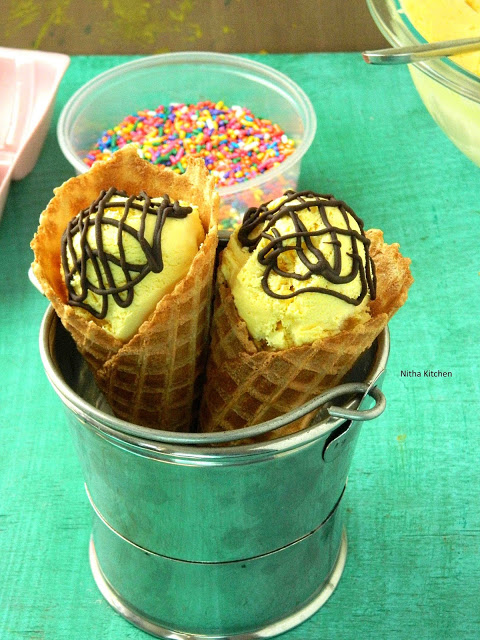 Note:
Substitute condensed milk this ease the process of boiling whole milk. If so don't forget to minimize the sugar quantity as condensed milk is already sweetened.