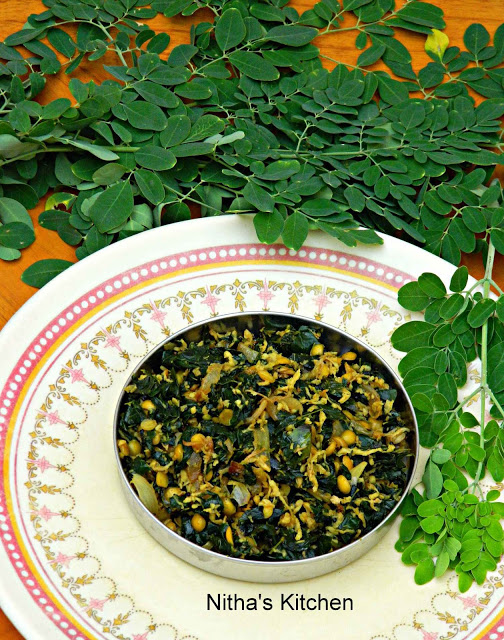 Ingredients
Toor Dhal – 1/2 Cup
Drumstick Leaves – 2 Cups
Onion – 1 Number Hing/Asafoetida – A Pinch
Turmeric Powder – 1/4tsp
Mustard seeds – 1tsp
Sambar Powder/Whole Red Chili – 1tsp/2 Numbers
Shredded Coconut – 1/4 Cup
The Drumstick Tree
Method
Separate the leaves alone as shown in pictures 1 and 2 below.
Wash and cook the dhal and drumstick leaves separately for 2 whistles.
Heat oil in a pan, temper with mustard seeds.
Add chopped onion followed by hing, red chili or sambar n turmeric powder.
Saute for few minutes then add cooked dhal and leaves right now, by draining excess water.
Finally add shredded coconut, adjust salt and serve with sambar, rasam.

Note:
The excess water can be used for making soup/rasam.
Don't mushy the dhal and also leaves.