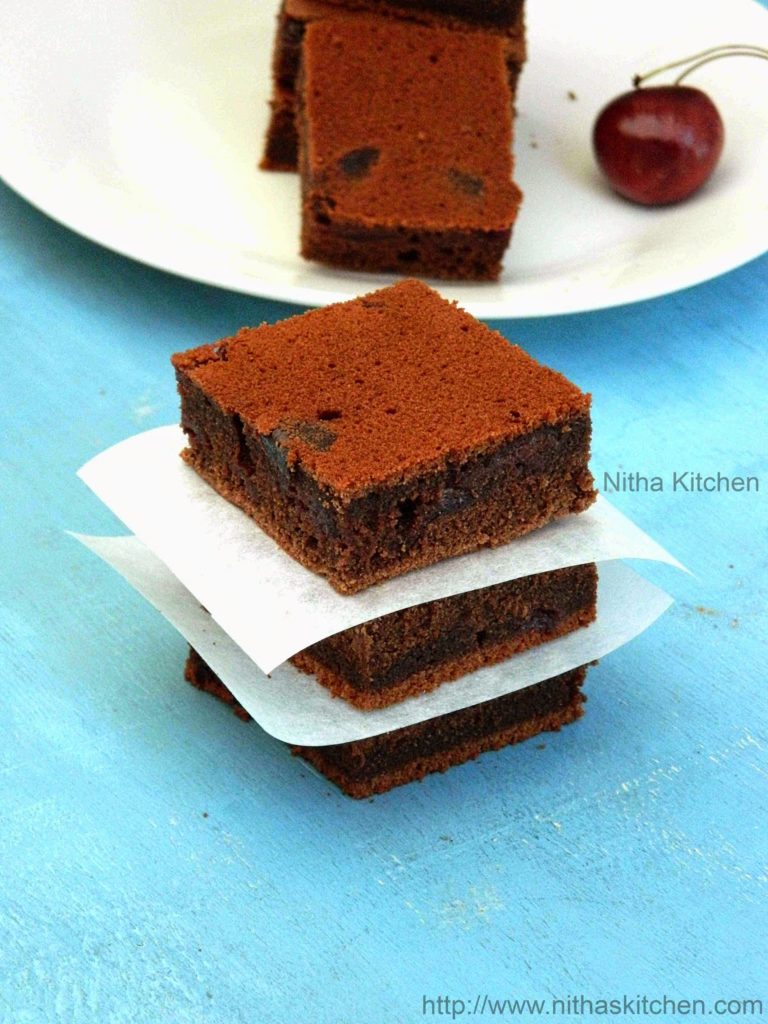 Blogging has given wonderful friends and this year for my birthday they surprised me with super treats. They selected few of my recipes under the theme potluck party, tried and posted in their spaces as virtual treat during Aug 3rd. I felt so happy and blessed to have such wonderful friends around. I thank each and every one who wished me thru emails, FB and google plus. I might missed
to reply u back, so here is my thank note with my virtual treat as well. Wish you all happy friendship day too 🙂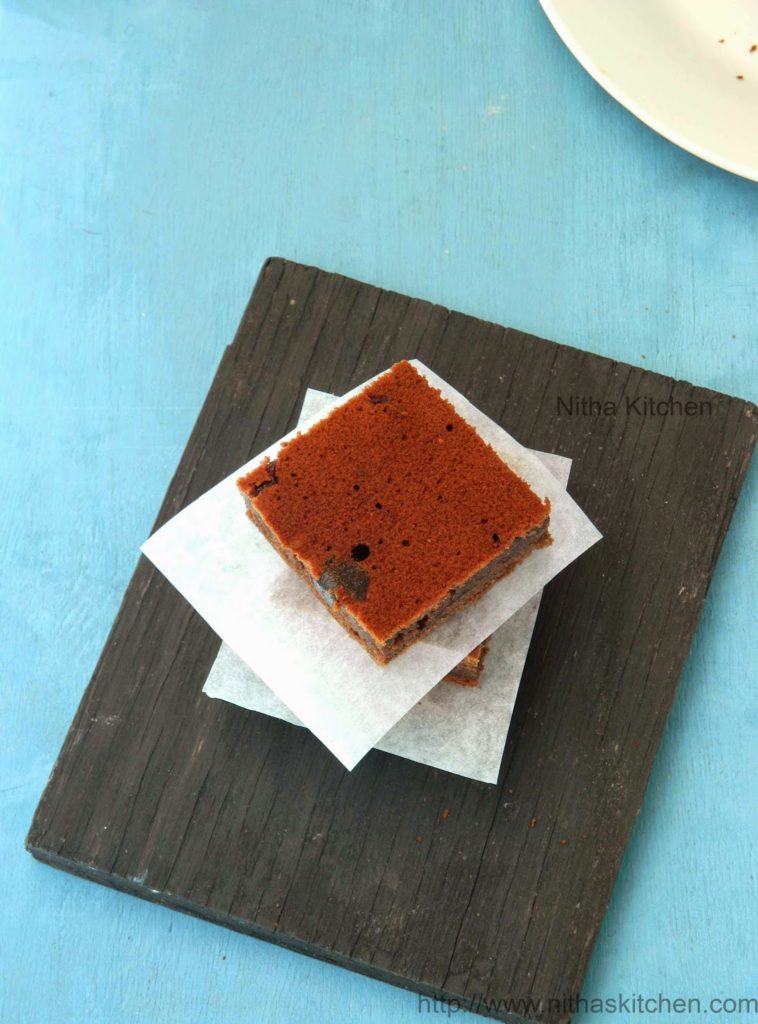 "Thank You So Much for Your Hearty Wishes :-)"
Recipe Updated With Increased Quantity and Better Pictures
Brownie Ingredients
APF/Maida Flour – 1 and 1/2 Cup
Cocoa Powder – 1/2 Cup + 3 Tbsp
Homemade/Store bought Maraschino Cherries – Chopped 1/3 Cup (I used 15-20 Fresh Cherries and recipe follows)*
Cherry Syrup – 1/2 Cup (Recipe Follows, also reserve 2 tbsp and if needed add later to attain brownie batter consistency)
Butter – 1 Cup (2 Sticks)
Sugar – 3/4th or 1 Cup – as needed
Baking Powder – 1n1/4tsp
Salt – 1/2tsp
Egg – 3 Numbers (Large)
Cherry Flavor or Vanilla Essence – 1-2tsp (also coffee flavor works here)
* The Cherry syrup should not be more than 1/2 Cup, also refer Variations section for alternative methods.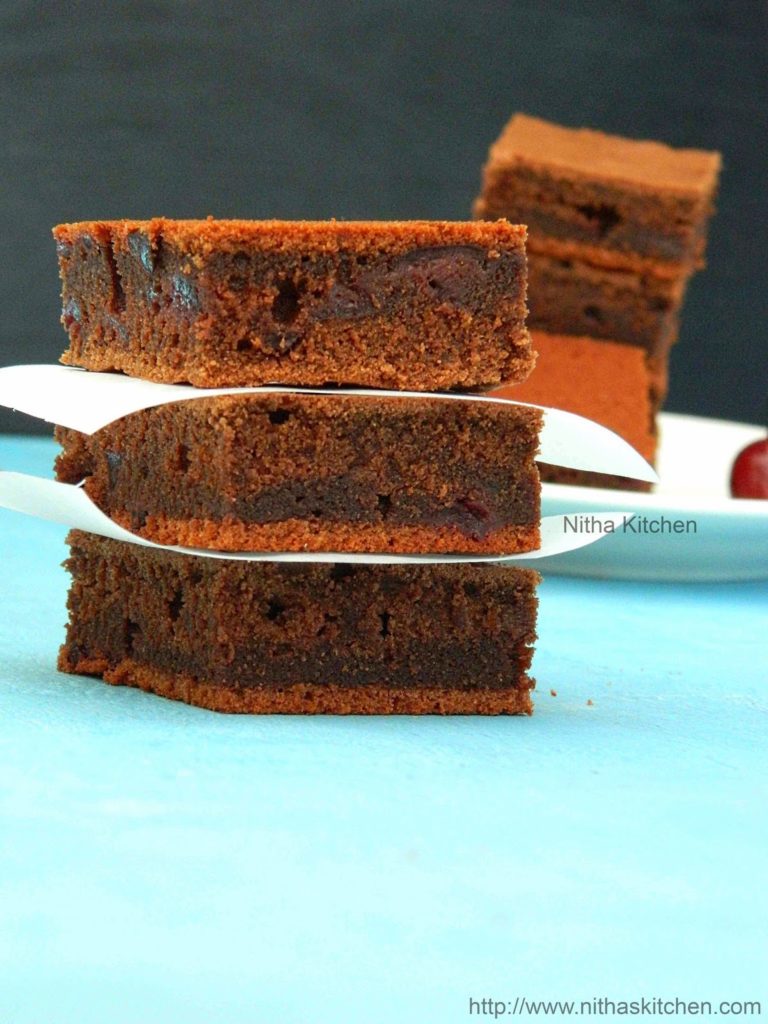 For alcohol free Maraschino Syrup
The actual maraschino cherries contains alcohol and more water, I reduced the water while preparing at home so the consistency is thick. Prepare the syrup 1-2 days before using it.
Ingredients for Syrup
Fresh Cherries – 15-20 Numbers
Sugar – 3/4 Cup
Lemon Juice – 1 n 1/2 Tbsp
Water – 1/2 Cup
Salt – 1/2tsp
Method
Clean, pit and halve/chop the cherries.
In a sauce pan bring sugar, salt, lemon juice and water to boil.
When it vigorously boils add the halved cherries and remove from heat in another 2-4 minutes or the sauce is about to boil (Pic 1 in Step wise pictures below).
No need to cook long time as i did for Blueberry frozen yogurt recipe, becoz we are going to cook/bake.
The same syrup i used in Black Forest Cake Recipe too.
Store in refrigerator till use.
Brownie Preparation
Adapted the recipe from here
Method
Mix the dry ingredients in separate bowl (Flour, salt, Maida/APF,Cocoa powder)
Separate the syrup and soaked cherries.
Cream sugar and butter.
Add one egg at a time and blend well (Pic 2).
Add the flour mixture in batches (Pic 3), alternate with cherry syrup (Pic 4).
Finally add the soaked/halved cherries (Pic 5) and give a gentle mix.
Grease the rectangle pan with parchment/aluminum foil or butter atleast (Pic 3).
Drop the brownie batter and tap well (Pic 6).
Bake at 350° F for 18-20 minutes or toothpick inserted at center comes out clean (Pic 7).
Remove the pan and allow to cool with foil for another 30 minutes.
Cut in to pieces and enjoy 🙂
Variations