Ingredients
Peeled, Cooked and Finely Chopped Jackfruit seeds – 1.5 Cups
Onion – 1 Medium Size
Chana Dal – 1.5 Tbsp

Green Chili – 2-3 Numbers
Shredded Coconut – 3-4 Tbsp
Curry Leaves – Few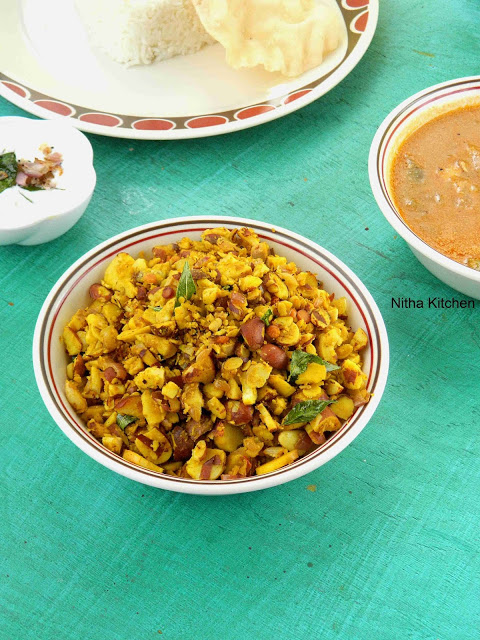 Fennel Seeds –  1/4tsp
Mustard Seeds – 1/4tsp
Turmeric Powder – 1/4tsp
Garam Masala Powder – 1/2tsp
Salt – As Needed
Oil – As Needed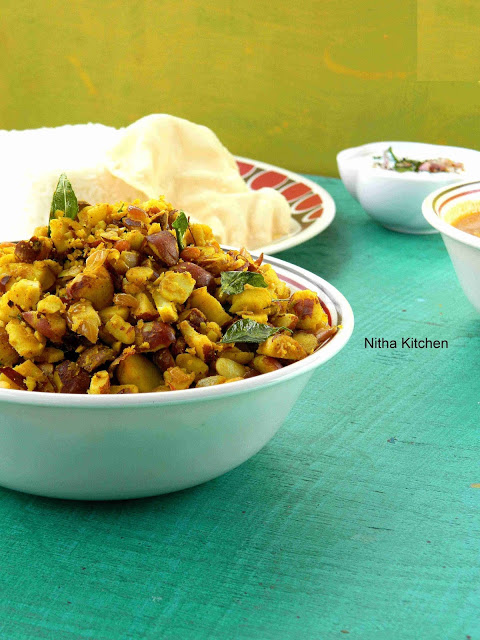 Palakottai Poriyal Preparation
When you get raw jack seeds, wash the seeds and dry for 2-3
days in an air circulating space.
 If you get direct sunlight you can dry one day under it that's fine.
Once you feel it's easy to peel off the skin, stop drying
and peel the jack seeds skin.
Cook the peeled jack seeds in pressure cooker
with enough salt and water.
Once cooled down (Pic 1) chop the seeds in to fine slices
as shown in picture 2.
Make the other stuffs ready Pic 2.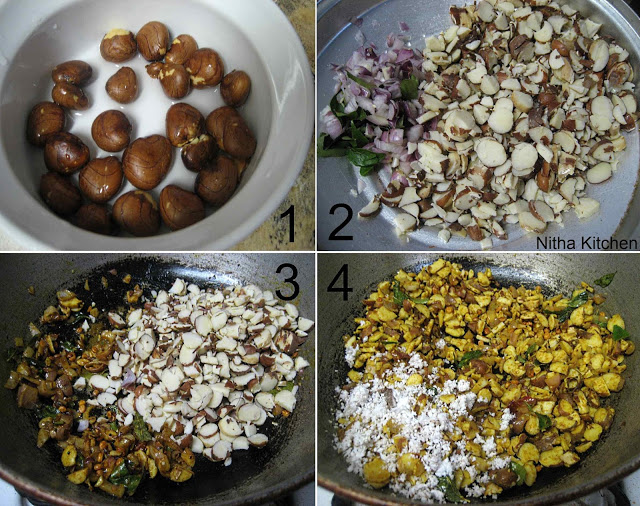 Heat oil in a kadai/pan and temper with fennel and mustard
seeds.
Once mustard stops crackling add the chana dal and saute till it changes
golden brown.
Add chopped onion, chopped green chili, curry leaves and turmeric
powder.
Add 1/4tsp of salt to it and saute till onion turns golden brown.
Now
add chopped jackseeds, garam masala powder and shredded coconut.
Mix all
together and remove from flame.
Serve it with hot piping rice and curry.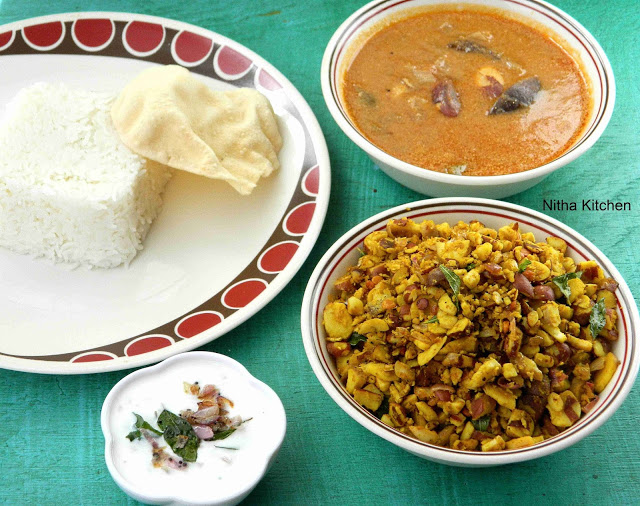 In the above picture i have served the poriyal with Rice,
Palakottai Kaara Kuzhambu
(Jack seeds Curry) and Tadka Curd (Thalicha Thayir) 🙂