Apart from few dhal recipes, Keerai Masiyal is my daughter's favorite. She is a picky eater, hardly take one hour or more than that to finish her lunch. But when i mix this masiyal with white rice and ghee, she finish it off in 15 minutes. So this is a weekly routine recipe, which i prepare at least once or twice a week.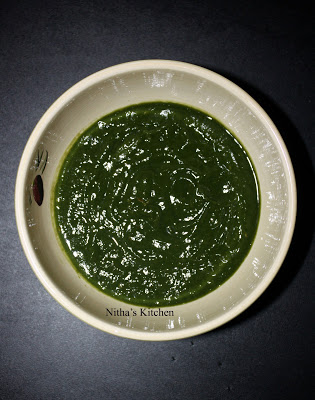 Ingredients
Spinach/Palak/Siru Keerai – 1 (Medium bunch)
Green Chillis – 2 (Small)
Cumin seeds – 1tsp
Shallot – 4 Number or Onion – 1/2 (Medium)
Garlic – 5 Numbers
Method
Clean the green leaves. In the pressure cooker add onion(cut in to big slices),whole Garlic, Green chillis, Cumin and green leaves.
Pressure cook for 1 or 2 whistles(Don't add water).
Grind with salt in mixie.
Add butter or milk to the masiyal (optional)
Also temper mustard and urad dhal with hot oil, add to the masiyal (optional).
Serve with rice and ghee.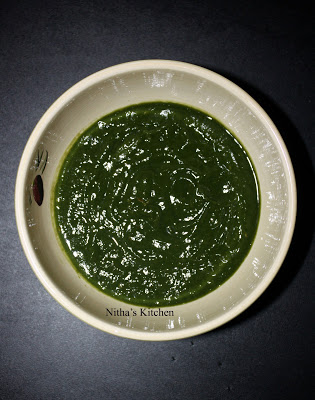 Note:
I have tried Arai Keerai/Mulai keerai(Thotakura) when i was in chennai.  If other type of keerai has large stems use only the leaves to prepare this dish.