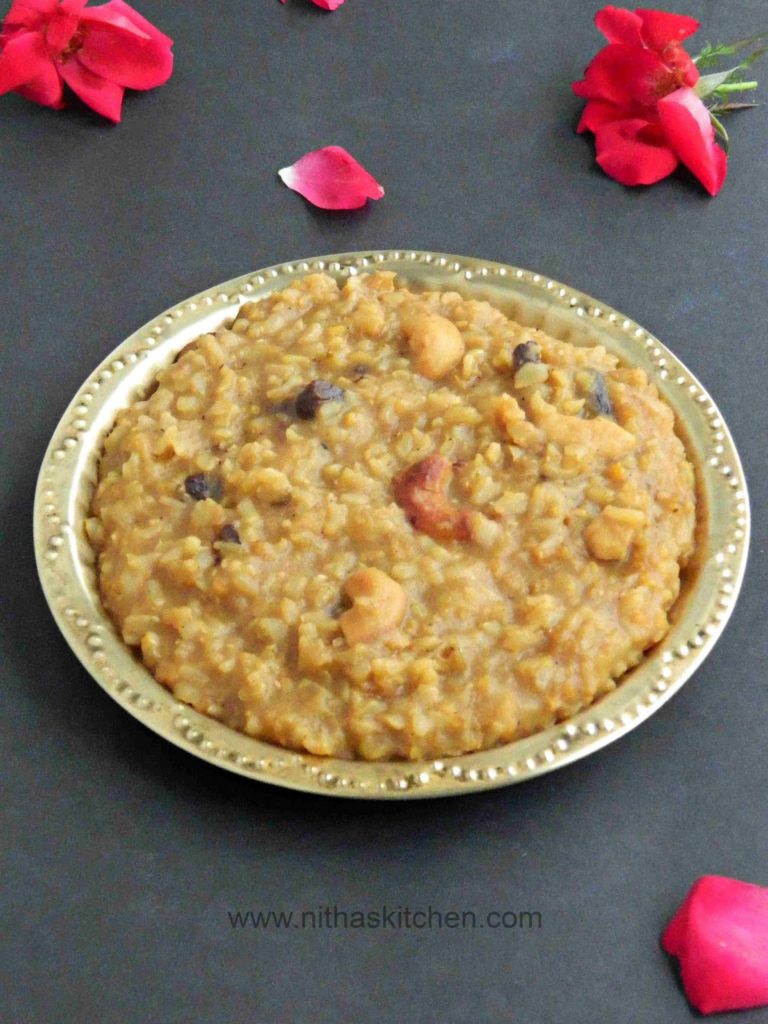 This Monday we have moved to different apartment. We haven't looked in the apartment directly before booking, we looked in to it after getting the key for moving. Anyways we like the new
house and its up to our expectations and personally i am happy with good sunlight :-). After usual Indian milk boiling procedure (it's a tradition of boiling the milk and letting it overflow), I made this sarkkarai pongal and Soya Beans Sundal on that day. For a change I used brown rice for the very first time and came out really good. Sorry I couldn't provide step by step pictures, will update when I do next time. Do bookmark and try this divine dessert for upcoming festivals J…
Ingredients
Raw Brown Rice – 1 + 1/4 Cup
Split Yellow Moong Dhal – 1/2 Cup
Jaggery – 3/4th Cup or as needed
Cardamom Powder – 2tsp
Cashew nuts and Raisins – 2-3 Tbsp *
Ghee – 2 Tbsp or more
* Use your preferred nuts here.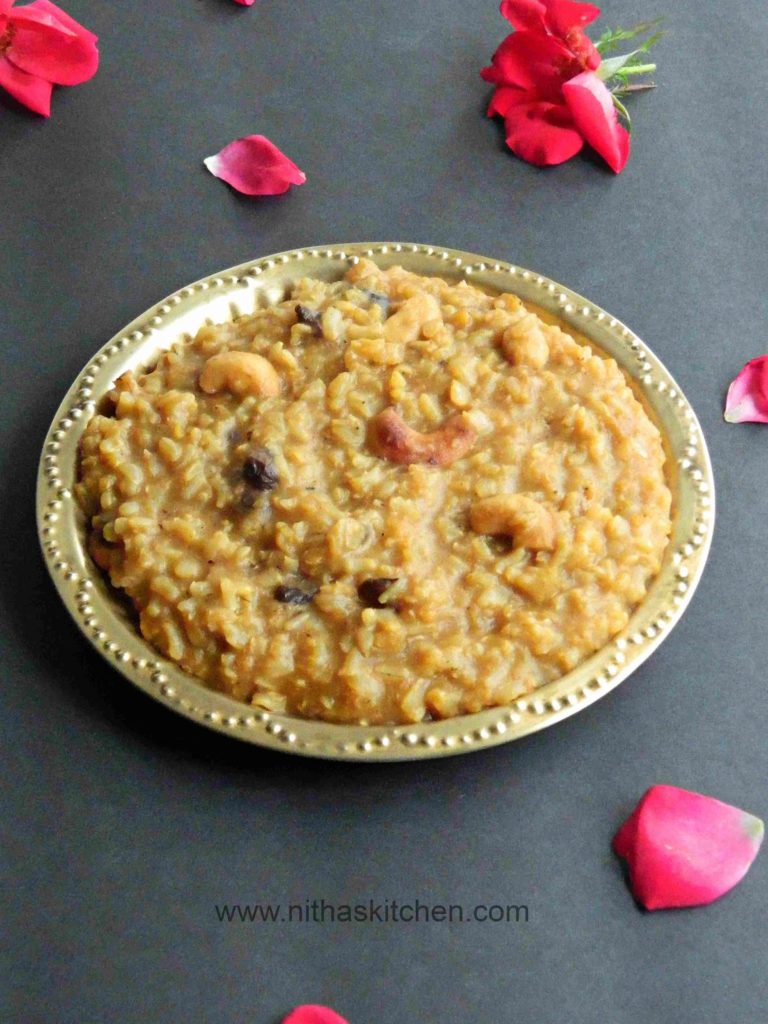 Method
Soak the brown rice for at least 40 minutes.
Wash the dhal and fry it in medium flame with 1 tbsp of ghee till golden brown.
Add the fried dal to soaking rice and allow to soak for another 15 minutes.
Mean while melt the jaggery with 3/4 cup of water, filter the impurities.
Cook the soaked rice + dal for 2-3 hisses after 2 hisses simmer it for another 2 hisses.
When pressure goes off mash it well with potato masher or paruppu mathu.
Then add the diluted jaggery to it and let it boil for another few minutes in the cooker itself.
Meanwhile heat the remaining 1 tbsp ghee in same dhal fried pan and fry each nuts separately.
Add the fried nuts and cardamom powder, mix well from bottom to top and allow to cook for another few more minutes (3-5) in the same cooker.
Now the delicious sweet pongal is ready 🙂
Variations
You can use regular rice and in this case no need to soak it.
You can add few chopped and slightly ghee fried coconut pieces.
Notes
Soak brown rice and dhal for even cooking.
Even after 4-5 hisses, if you feel they are uncooked, add another 2 cups of water and boil in same cooker (without closing the lid) or open pan till it gets the right pongal consistency.
I used only 2 Tbsps of ghee, so increase as per your need.