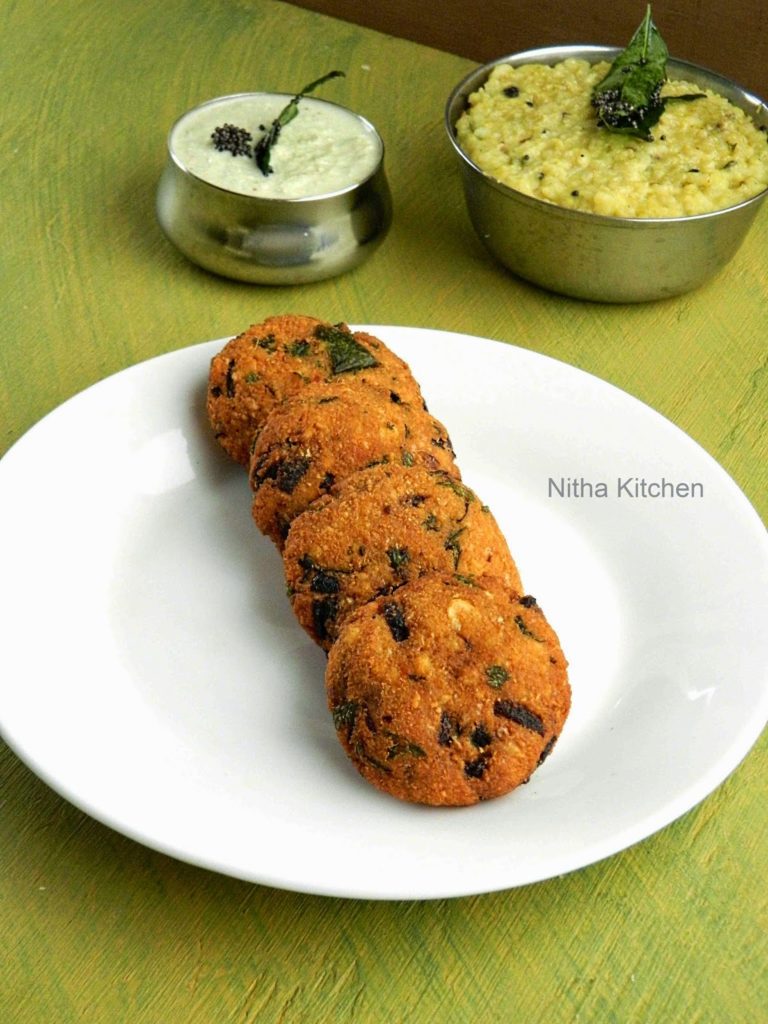 Ingredients
Chana Dhal – 1 Cup
Ginger – 1 Tbsp
Garlic – 6-7 Numbers
Red Whole Chili – 2 Numbers
Cloves – 4 Numbers
Cinnamon – 2 Numbers
Onion – 1 Number (Large)
Fennel seeds – 1tsp
Curry and Coriander leaves – Few
Mint Leaves – Few (Optional)
Oil and Salt – As Required
Method
Soak Chana dhal with chili and fennel seeds for at least 3hrs.
Drain the water(use dry cloth to absorb water).

Reserve 1 and 1/2 Tbsp of chana dhal to add later.

Grind coarse with cinnamon, cloves, ginger and garlic.
Chop the onion & leaves mix with salt, leave it for 5mins then squeeze the excess water.
Mix this with coarsely ground chana dhal, check salt.
Heat oil, make round ball. Just press in center with other hand, drop in oil.

Keep in low flame and do the same till filling the pan.

Now increase the flame and deep fry till golden brown by turning both sides.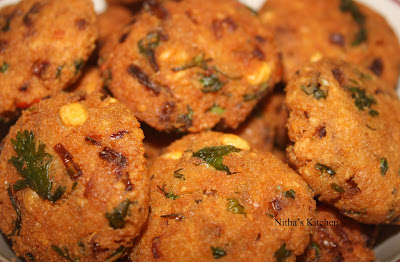 Notes:
1. Cut the ginger & garlic to few pieces so this grinds well with dhal or first grind ginger, garlic, cloves and cinnamon then add soaked dhal.
2. Watery mixture absorbs much oil so drain water as much as you can.