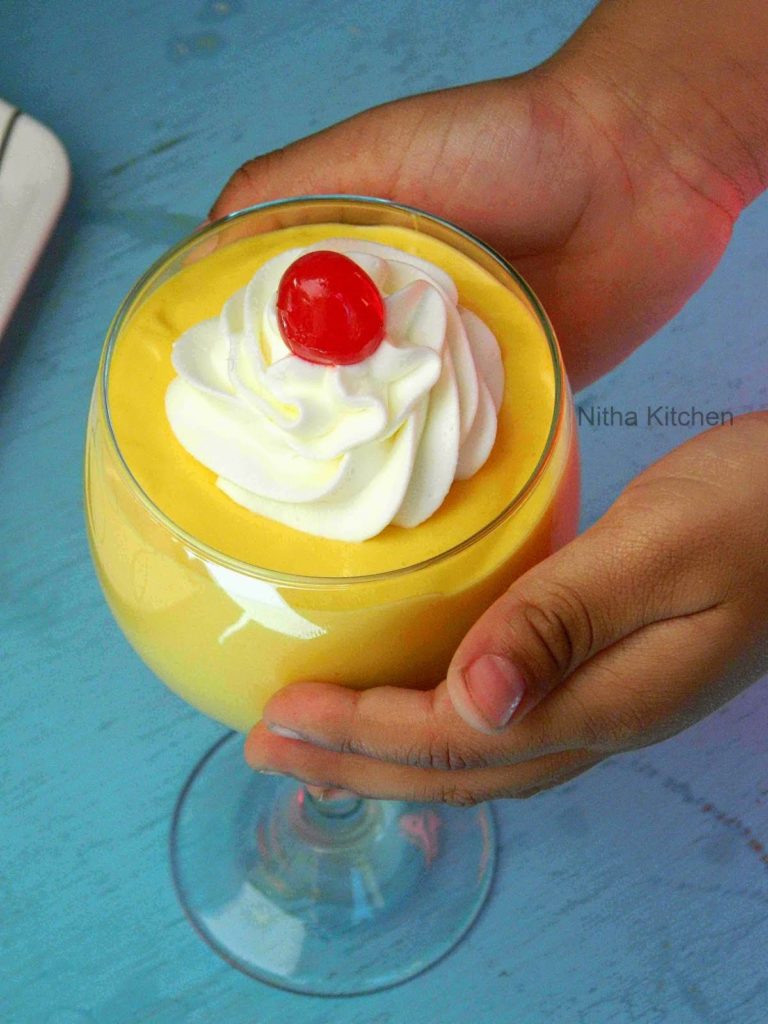 Last week we purchased a first mango box in Indian store for this summer. We waited 4 more days for it to ripen completely. My Kids and H like to have the mangoes as it is. When kids return from school in afternoons I feel some chilled desserts will make them cool. Also, I had a half packet gelatin, sat in my pantry for a while then what else quickly prepared this delicious eggless mango mousse in just 10 minutes of time. I already have a mousse version compared to it this version is very light and airy with reduced gelatin.
Serves :- 3-4 Numbers
Ingredients for Eggless Mango Mousse
Fresh Mangoes – 3-4 Small Mangoes or Pulp 1 and 1/2 Cups approx
Heavy Cream or Whipping Cream – 1 Cup (240 ml) (you can add another 1/4cup and after stiff peaks reserve that for topping on mousse)
Sugar – 1/2 Cup (115 grams) (you can increase if you wish)
Mango Essence – Few Drops or Cardamom Powder – 1 tsp
* Gelatin /Pectin/ Agar Agar Powder – 1 and 1/2 tsp 
* If using liquid pectin then 3/4th Tbsp works…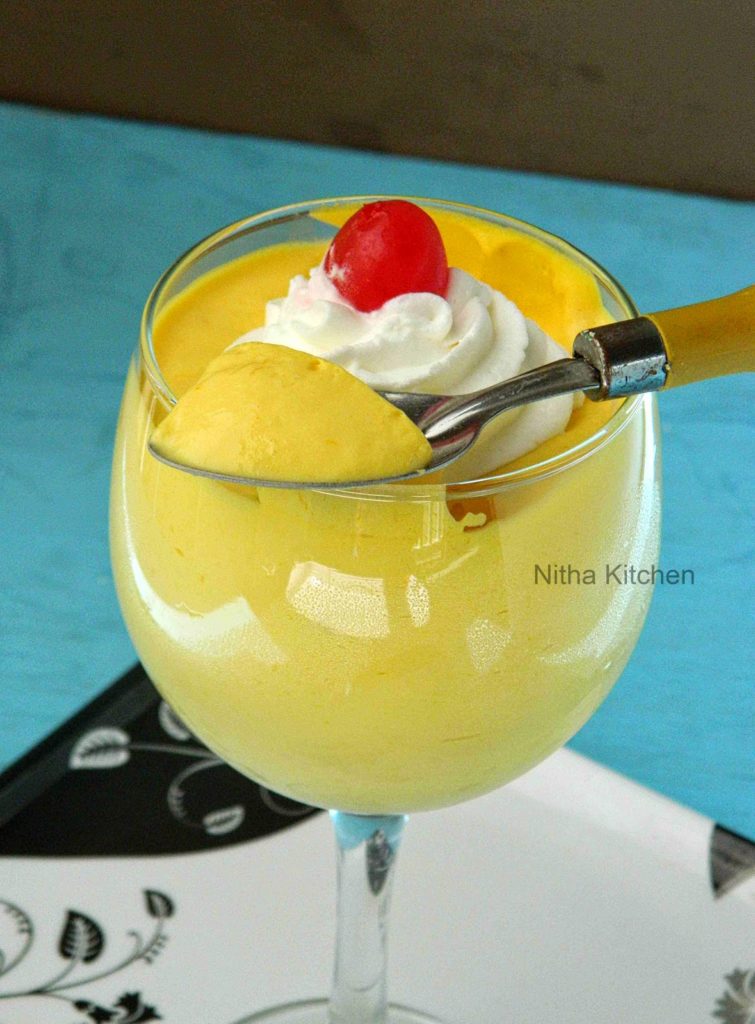 Mango Mousse Preparation
Wash and peel the mangoes, remove the flush part and grind to with sugar to get fine puree.
Dissolve the gelatin in a tbsp of cold water for 3 minutes or until bloom.
In a wide bowl whip the cream till you get stiff peaks (Pic 1).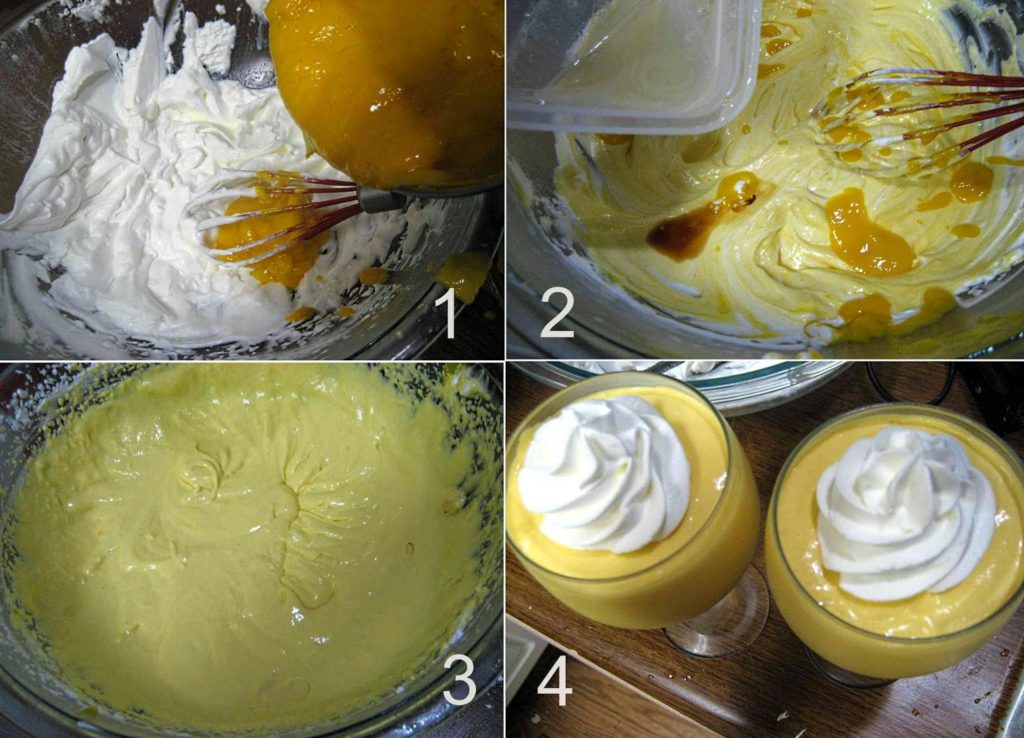 Fold mango puree to the whipped cream (Pic 1 &2) and mix it gently with wire whisk (don't over work).
Microwave or just warm gelatin for 15 secs (or till the gelatin dissolves) and add it to the mango cream mixture (make sure the gelatin is not too hot while adding), Pic 2.
Also add your favorite essence right now (Pic 2).
Mix all together well without traces of white cream (Pic 3)
Pour it in decorative bowls and refrigerate (not in freezer) to set well may take 2 hours at least to set (Pic 4).
Top it with reserved whipped cream (Pic 4, I used Wilton 1M tip)/cherry or any fruit you wish and serve chill.