After wonderful vacation kids are back to school and I am back to blogging. Today I am sharing a traditional keerai masiyal/gravy recipe, which was done by my maternal grandma (Pictures below). Also this masiyal tastes great when you mash it by hand using mathu/masher instead of grinding it in mixie/food processor. This green leaf is called as Pacha Keerai (பாச்சா) or Kaatu Keerai (காட்டு கீரை) in Tamil and it usually grows in or near the farm fields or in wet lands (Pictures below). It's hard to get the same keerai in markets but it tastes similar to Verdolaga/Paruppu Keerai that you can get in Indian Stores. So you can make the masiyal/gravy in the same procedure with Verdolaga or any available greens.
The below one is the green leaves/keerai I am talking about…
We tasted this masiyal several times during our stay becoz its healthy and one easily available leaf in our farm. Hence sharing few of the farm pictures here…
Soybean Plants grown all around 🙂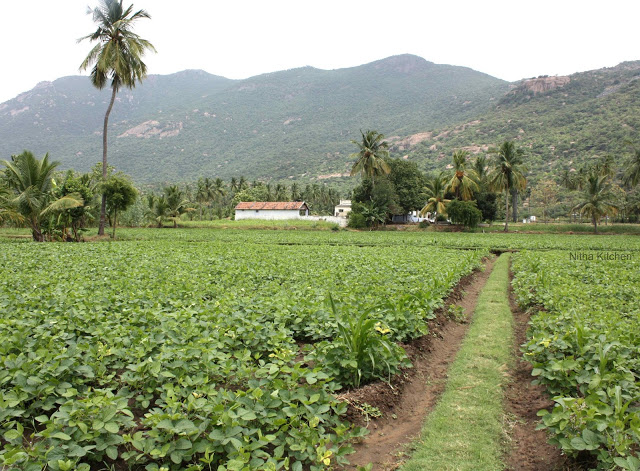 Such a lovely place 🙂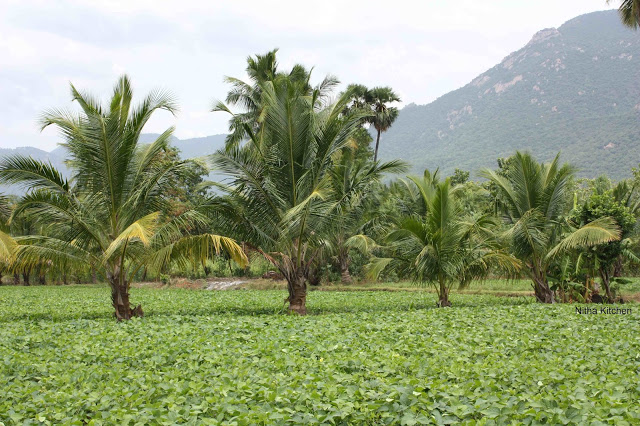 Banana Plants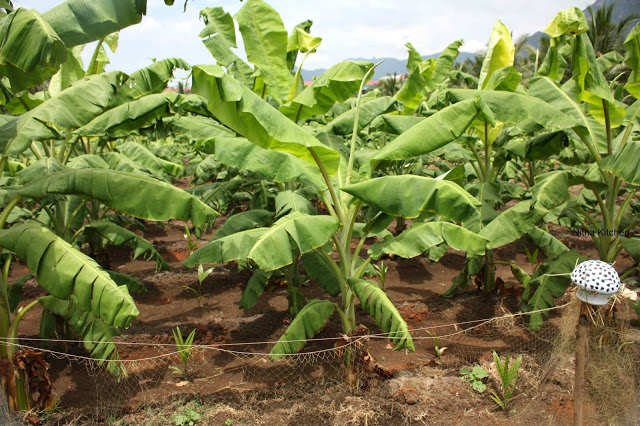 Ingredients
Keerai – 1 Bunch/Kattu
Shallot – 5-6 Numbers
Butter – 1 Tbsp
Thick Milk – 1/4 Cup
Red Chili – 2-3 Numbers
Cumin – 1tsp
Pepper Cons – 1/2tsp
Garlic – 4-5 Cloves
Oil and Water – As Needed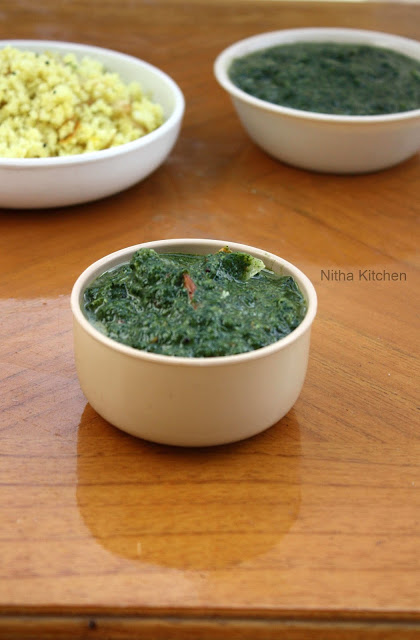 Method
Discard root and stems (Step wise Picture 1 below) and wash the green leaf twice or thrice.
In a pan, cook the green leaves separately till they shrink and turn soft as shown in Picture 2. Keep it aside.
In another pan add enough oil and temper cumin, pepper when they pop up add crushed garlic followed by chopped shallots and red chili.
Saute till onion changes in color.
Now add the cooked keerai/green leaf, butter, mix everything well and after 2-3 minutes switch off the flame.
Now mash all together using traditional mathu or potato masher like shown in Picture 3.
If needed add milk while mashing it and adjust salt as well (Picture 4).
This curry is a gr8 accompaniment with Rice and Ghee, also you can have it with chapati.