Today's sprouted kollu idli dosa batter recipe uses kollu/Horsegram/Muthira sprouts as the main ingredient, which is a very good grain that has lot of medicinal values. Also you can find all kollu/horsegram recipes Here. Today everyone got attention over
siruthaniyam/millets and legumes. I have few recipes with millets do check it Here. This bean is diet and diabetic friendly that reduces/burn bad cholesterol/ fat so let's check one healthy recipe using it.
Ingredients
Brown Rice or Millets – 1 Cup (You can use idli rice or raw rice here)
Idli Rice or Millets – 2 Cups
Homemade Lentil/Kollu Sprouts – 1 and 1/4 Cup (Replace with dry kollu, for that you have to soak kollu seperately)
Urad Dal – 1/3 Cup
Fenugreek – 2 tsp
Salt and Water – As Needed
Here in the below picture you can see the homemade sprouts with sprouts based batter at the back end, this is my previous post you can check here to learn how to make homemade sprouts.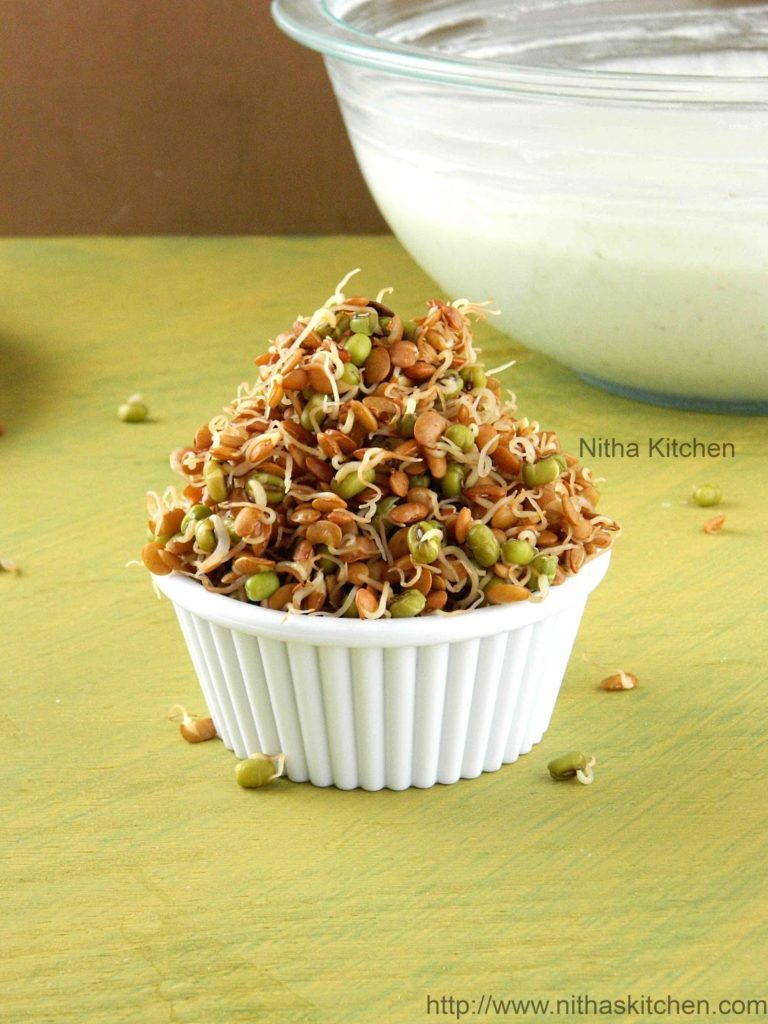 Sprouted Kollu Idli Dosa Batter Preparation
Soak both rice for 5 hours at least (if using dry kollu soak it along with rice), 3 hours before grinding soak urad dal and fenugreek along with the partially soaked rice (Pic 2).
Grind the soaked stuff with kollu sprouts (Pic 1, if using) either in mixie or grinder with necessary water.
Add required salt and allow the batter to ferment for 3 hours.
As this batter has sprouts for me they sprouted in 3 hours of time, keep an eye and no need to sit in room temperature overnight.
Once fermented well make idli or dosa(Pic 3), here i presented the batter with sprouts dosa even the idlis turned out so good and my kids liked it.
Enjoy this healthy dosa/savory crepes with tangy side dish/chutney.
I have presented here with 2 chutneys/dip one is peanut chutney and the other one hopefully i post it next is Cranberry Peanut Chutney.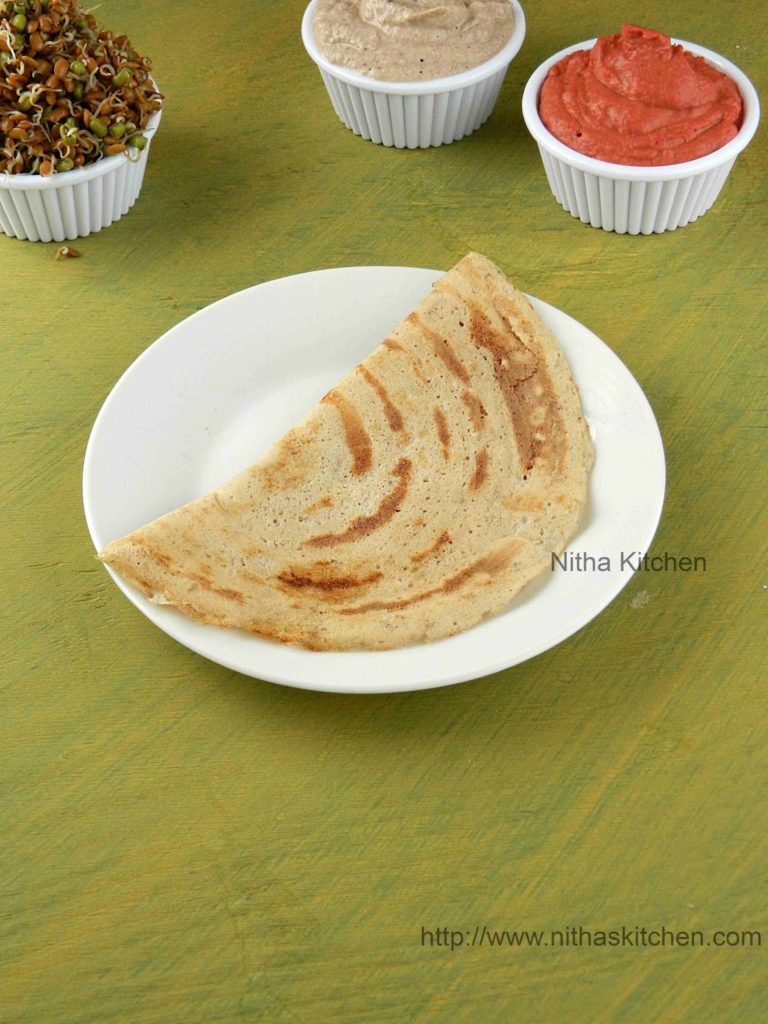 What you can do with this batter
You can make podi idli, check the recipe here.
You can spread the batter thick and make uttapam.