Wish my dear Readers a Very Happy Pongal…May this Tamil New Year (Thai) brings you good health,wealth and luck. Last year I posted Adhirasam, Chola Paniyaram, Thinai Ladoo, Ragi Sevai and Pulisadham/Tamarind Rice from palaiya (leftover) rice during that special new year month. This Year /Today I will prepare Sarkarai pongal and Venn pongal with some vadas, this is my plan. I post those later but I specially prepared this South Indian popular sweet boondi ladoo last week to publish as special post for this Pongal festival, You may wonder how special it is, I am sharing few of my hometown (Village) pictures here with it 🙂 Yields – 20-22 Ladoos
Main Ingredients
Gram Flour/Kadala Maavu/Besan Flour – 2 Cups
Water – 1 Cup + 1-2 Tbsp
Oil – To Fry
Sugar – 2 Cups (To make Syrup, also refer Note)
Cardamom Powder – 2tsp
Fry Separately and add it to the boondi at last
Whole Cloves – 1/2 Tbsp
Broken Cashews – 1 and 1/2 Tbsp
Raisins – 1 Tbsp
Other Ingredients
Kalkandu/Rock Candy – 1 Tbsp
Edible Camphor – Pinch
Method
Picture 3 below shows the ladle I used to make this boondi .
Mix 1 cup of water to the flour, leave it aside for 5 mins (by this time it may have few lumps, nothing to worry).
Meanwhile heat enough oil in the pan/kadai.
Later mix the batter well with another couple of tbsps of water and make lump free batter and check the consistency as shown in picture 1.
When you drop a spoonful of batter, it forms a mark and then slowly disappears/merges with remaining batter.
Also the oil should be very hot and check it by adding a drop of batter, it should pop up immediately.
Try to keep the hole/boondi ladle as high as possible over hot oil (Pic 2) and add the batter, tap soon the batter with the spatula you use (Pic 3).
It should flow when you tap it, check tips section for more useful information.
Don't over load the pan, for this boondi, the boondi should pop and cook that's it, don't wait to turn golden brown or crisp, note this.
Drain the excess oil using paper towel.
Before starting the next batch wipe the front and back with damp cloth and repeat the above process till done with all gram flour batter.
Once done with all the gram flour batter, fry cloves, raisins and cashew in the same oil and drain the excess oil. (You can separately fry in ghee too)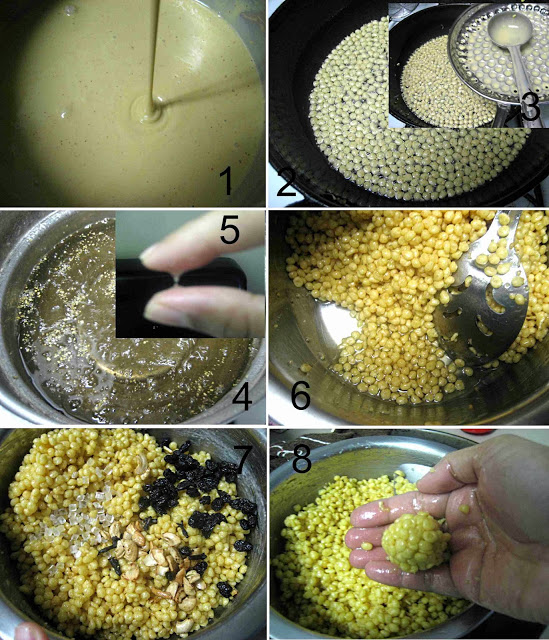 How to make Sugar Syrup
Take 2 cups of sugar and 1 cup of water, boil in medium flame till all the sugar dissolves and changes color/clear syrup.
Add cardamom powder, I usually grind it with sugar and also with skin (Pic 4).
When the sugar gets thick, say approx 8 minutes after it dissolved well in medium flame, check the consistency by taking a drop between your thumb and next finger (Pic 5).
Slowly try to expand it should at least cross 1/2 string and up to 1 string (Pic 5).
Now remove the syrup from flame, reserve 1/3 cup and add the boondi to this hot syrup.
Leave it aside for 1 hour by covering the top and with on/off stirring for every 15 minutes once.
During each stir if the boondis (Pic 6) need some syrup you can add tbsp of reserved syrup by this time.
Also after an hour if you have too much syrup, filter it, add the fried cloves and other stuffs, pinch of edible camphor, kalkandu (Pic 7).
Mix all evenly and press the mixture well with your fist to hold round balls (Pic 8).
Repeat the same till finish with all boondis and this can be in room temperature for almost a month, if handled properly.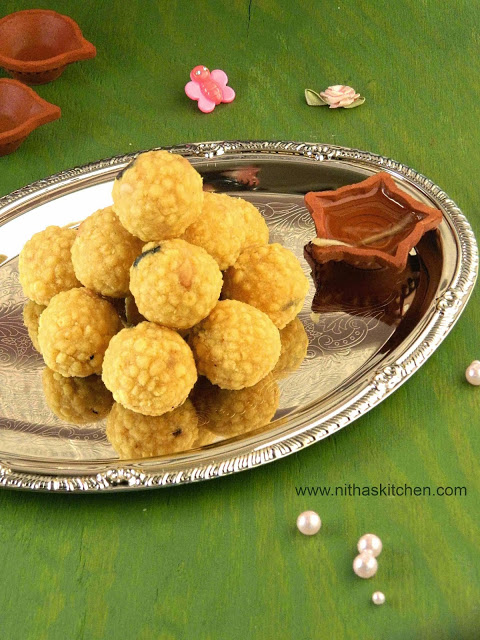 Variations
The sugar in this ladoos are moderate, you can increase another 1/2 cup sugar if you wish.
You can add orange/red food color if you like in the batter.
Grind few syrup soaked boondis and mix together to make easy laddu/balls.
As Paddy is the most common cultivating crop in our place, sharing few pictures from our land…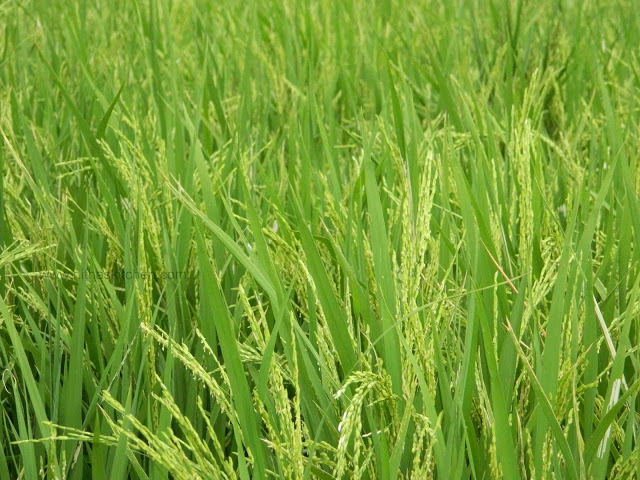 Nungu/Ice Apple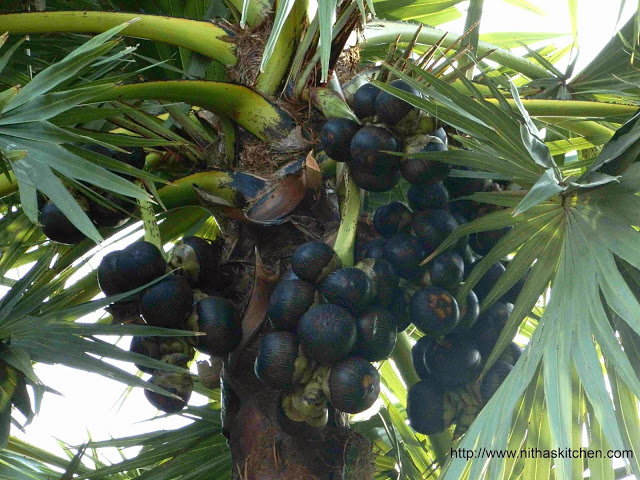 Lemon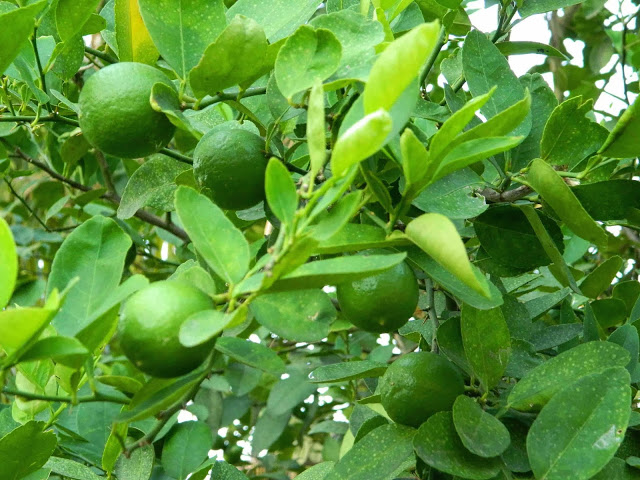 Mango Tree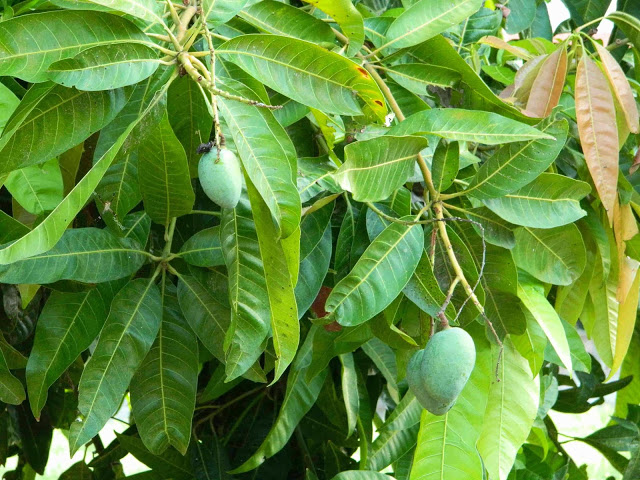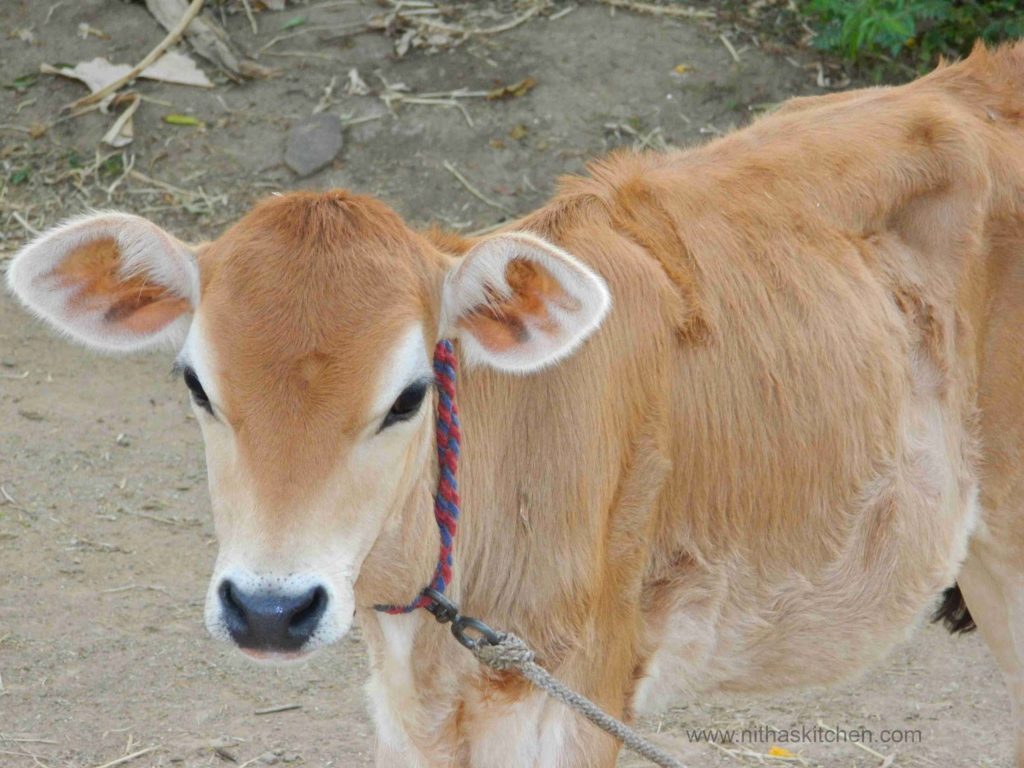 Brinjal Plant
Okra/Vendakkai/Ladies Finger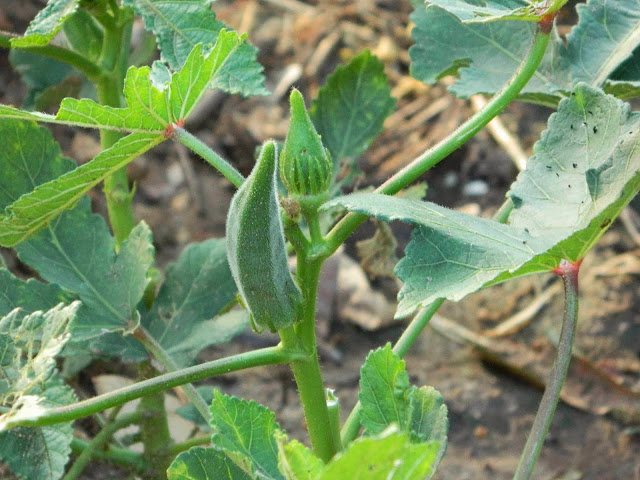 Heart Shaped Thenkoodu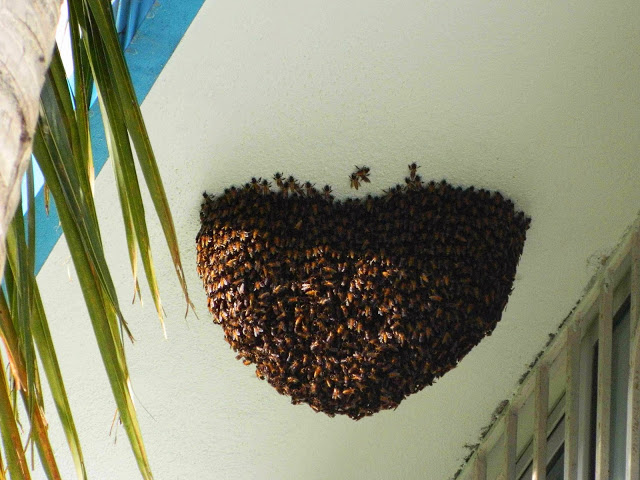 Hope you all enjoyed this post!!!