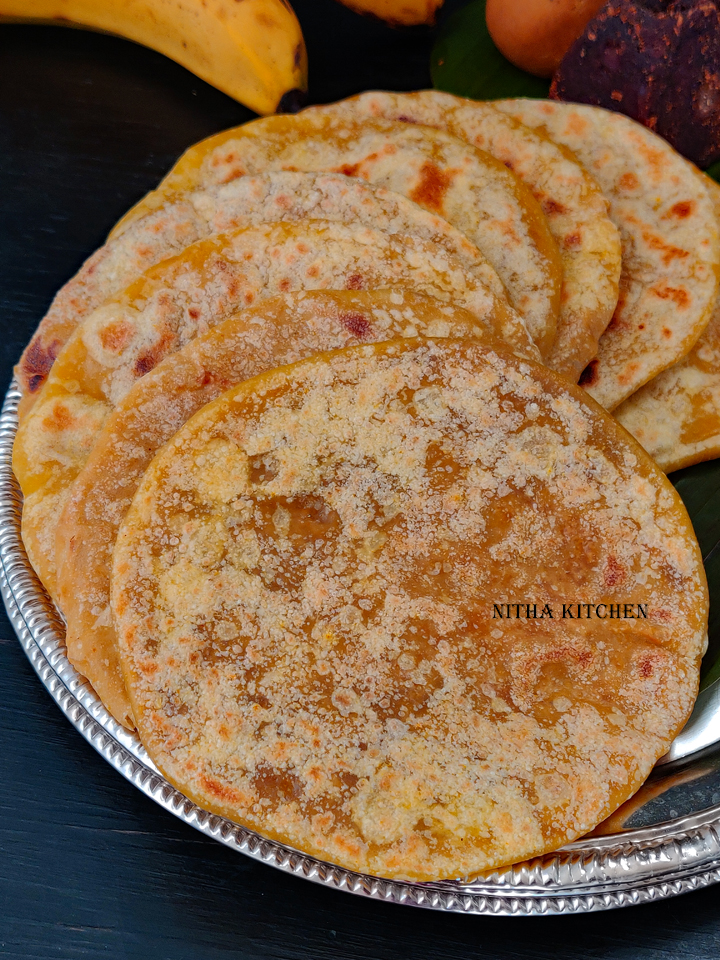 Make this authentic soft opputtu paruppu poli recipe, dal/lentil based poli for the upcoming festivals or to feast your guests…
Ingredients
Chana Dhal – 1 Cup Dark brown Sugar/Jaggery – 3/4th Cup All Purpose Flour/Maida – 1 Cup

Turmeric Powder and Salt – Pinch
Grated Coconut – 2-4 Tbsp (Optional)
Oil/Ghee – 1 Tbsp and more for rolling the poli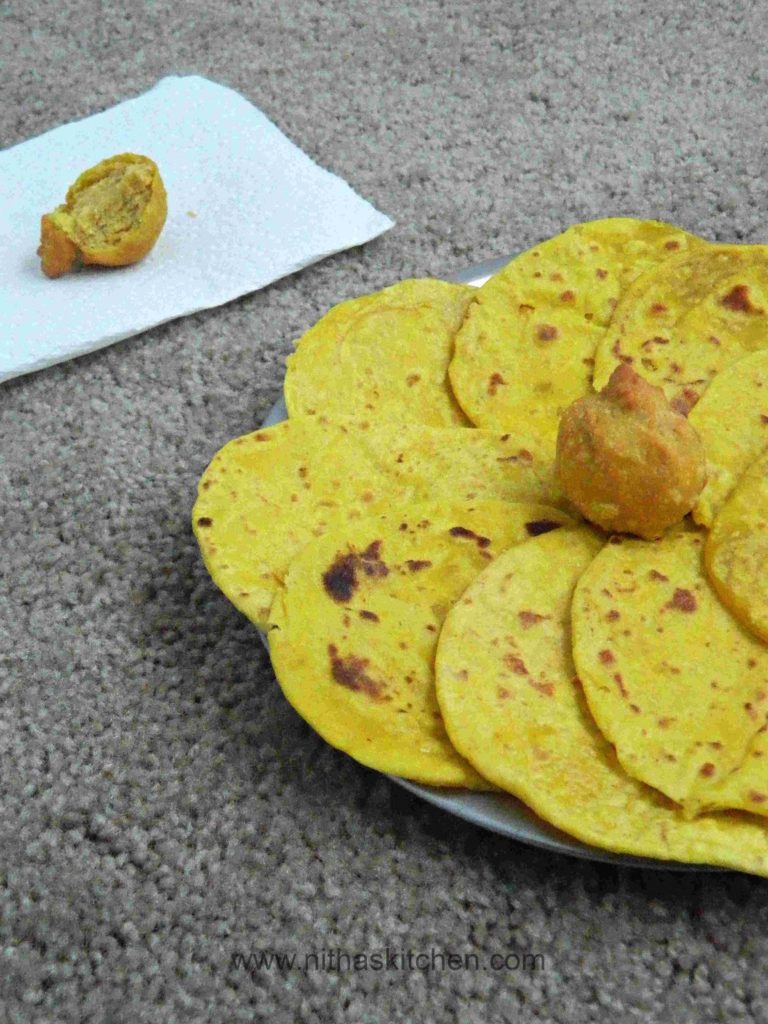 Opputtu Paruppu Poli Preparation
Pressure cook chana dal for 2 hisses.
Drain the water and allow to cool (Pic 2).
Meanwhile mix all purpose flour, salt, turmeric powder and oil, sprinkle little water and make as chapathi dough (Pic 3).
Leave it aside for 30 minutes (Pic 4).
Grind the cooked dhal with jaggery/sugar to a fine mixture (Pic 5).
Don't make it too mushy, if so you can't make balls out of it, just a little bit sticky poornam/filling is ok (Pic 6).
Mix grated coconut (optional) and make round balls (Pic 7).
Take the maida dough spread it with rolling pin to a thick/thin layer(Pic 8), keep the chana dhal ball in center of that(Pic 8) and cover it (Pic 9).
Remove the excess dough (Pic 10).
Gently spread to very thin layer(as much possible Pic 11 below).
Heat dosa pan, apply ghee/oil and cook evenly till getting light brown spots (Pic 12).
Today I forget to add turmeric powder, so here are few old pictures with turmeric.
We usually have it with banana and tastes poli great the next day.
I deep fried the covered poli as shown in the old picture below.
Notes 
I have used butter paper to stack the uncooked polis.
The Chana dough should have some moist otherwise the balls will break while rolling along with Maida covered dough.
Thin or thick polis depends on rolling it, so roll it according.