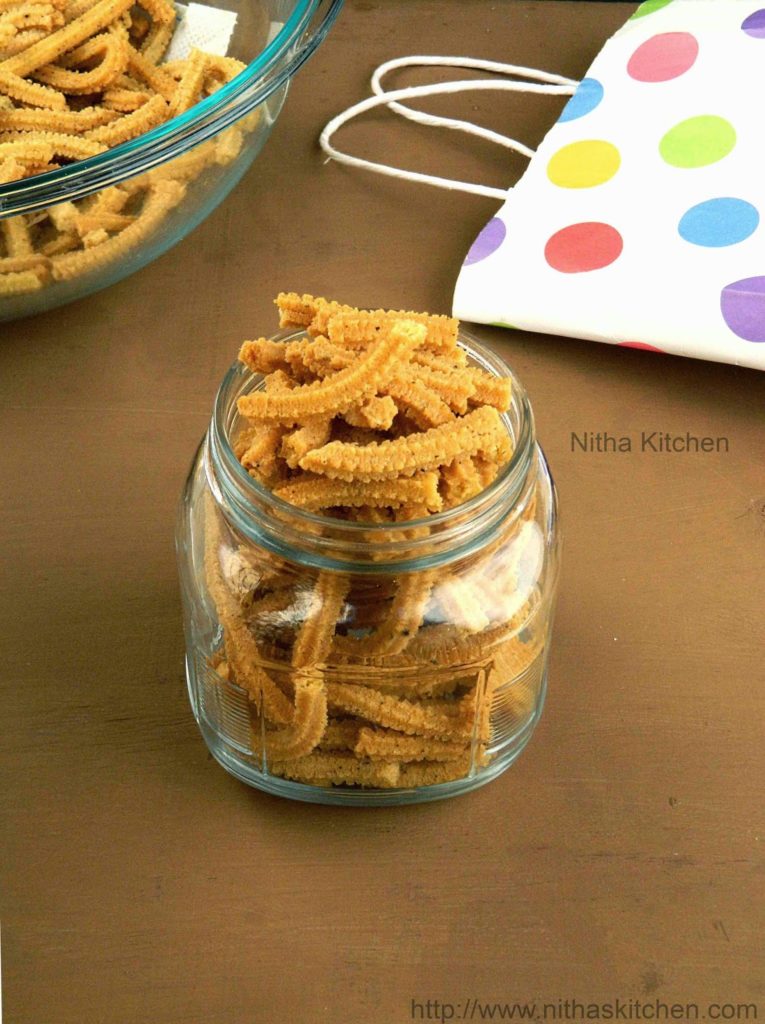 Diwali is not complete without potluck and get together on
coming week end right? Hmm still friends are sharing sweets/savories n biryanis with us, so I
am not late in posting this milagu kaara sev,  an authentic snack I never miss to buy from
the temples here. I got this recipe from my Chennai neighbor aunty/mammi. Last yr I tried by borrowing neighbor's achu and this time I got my own press, so hereafter I stop buying this snack out J. Yup this Kaara sev/pepper pakoda/pakora tastes great and can be prepared in jiffy. The below quantity, u
can keep it as a snack for 4 days or share it with 2 families. On the day of diwali I prepared Rasmalai. My H is not fond of sweets, so I specially made this snack for him :). Now off  to
the recipe… Ingredients
Gram/Besan flour – 2 and 1/2 Cups
Instant Rice Flour – 2 and 1/4 Cups
Butter – 6 Tbsp
Coarsely Crushed Pepper – 1 and 1/4 Tbsp
Salt – 2 tsp
Water n Oil – As Required
Method
Mix all dry ingredients well(Picture 1), mash the butter with flours and make as crumbled one.
Now sprinkle little by little water and roll to soft pliable dough (Picture 2).
Use the aachu which has big plain round or flower shaped hole as shown below.
Heat oil in wok/kadai and press the dough in circular motion.
When halve cooked as shown below (Picture 3), start breaking(randomly) in to small pieces with the ladle and cook for few more mins.
Otherwise the inner dough will be uncooked and crunchy.
When turns golden brown take it out, drain excess oil (Picture 4) n store it in air tight container (after cooled down completely).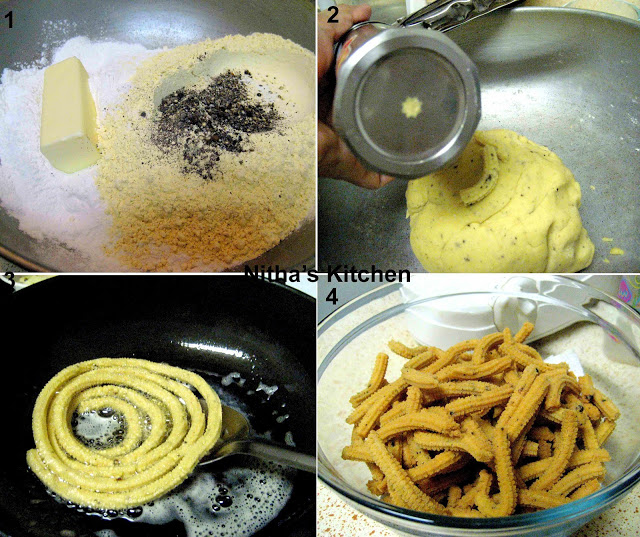 Do the same for remaining dough.
Old Post Updated with New Picture